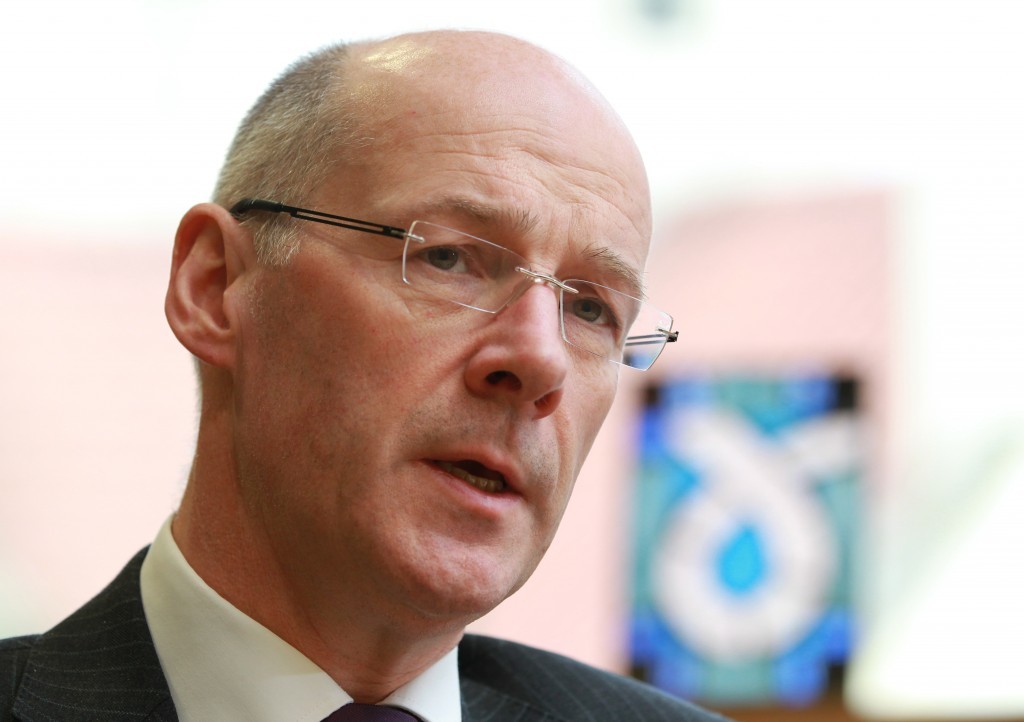 John Swinney has warned that downing tools would "not be in the interests of anyone" after teachers called for a ballot on strike action.
Members of Scotland's largest teachers' union today backed holding a vote on a walkout over extra workload from new qualifications.
The education secretary said he is "absolutely committed to reducing teacher workload and strengthening Scottish education".
Speaking ahead of his speech to the EIS conference in Dundee, he said new national testing will give the "most detailed picture ever" of education performance to "ultimately eliminate" the attainment gap.
Mr Swinney said: "That is why I believe industrial action would not be in the interests of anyone, least of all pupils and parents.
"The issues and concerns being raised by EIS are being addressed but we recognise there is more to be done."
He said he has met teachers across Scotland to learn about the pressures they are facing.
The Educational Institute of Scotland is already in the final week of an industrial action ballot for secondary teachers over "excessive and unsustainable" workloads.
The "working to contract" action would stop short of striking. But delegates to the EIS annual general meeting in Dundee backed a motion calling on the union's council to "organise an immediate ballot on industrial action, including strike action, over lack of progress on cutting the workload of teachers".
Glasgow Local Association delegate Carolyn Ritchie said: "It need not have come to this, it shouldn't have come to this. We are done in, we've had enough."
EIS delegates also called on the Scottish Government to commission an inquiry into all forms of public-private partnership schemes after the Edinburgh schools closures.