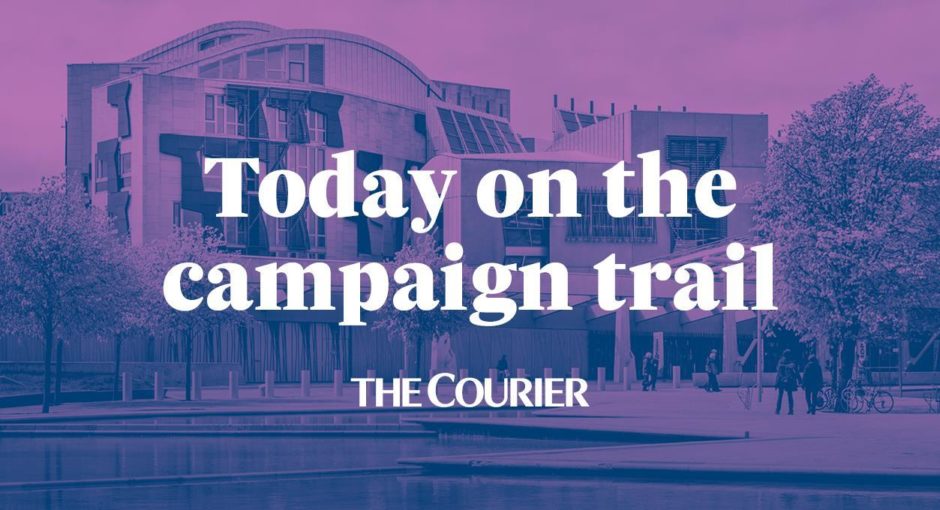 Nicola Sturgeon has insisted the SNP does not want a hard border between Scotland and England, after one of her candidates suggested a new trade barrier could "create jobs".
UKIP Scotland leader Donald Mackay said his party wants to scrap devolved administrations across the UK.
And the Scottish Liberal Democrats called on all parties to back their commitment to give new teachers longer contracts.
Good day
Scottish Conservative leader Douglas Ross said concerns over the "texts for contracts" lobbying scandal engulfing the UK Government "cannot be allowed to continue".
Bad day
Scottish Liberal Democrat leader Willie Rennie was pictured breaking coronavirus rules on social distancing during a karate lesson.
Quote of the day
I would say, to the best of my knowledge, I can't remember every single text message I received, but I would be almost certain that I never received a direct message, certainly not asking me to do anything – maybe just to set up a meeting that would be with officials."

Douglas Ross attempts to be "categorical" in his denial when asked whether he was ever lobbied by text while a Scotland Office minister
Tweet of the day
Next week #ElectionHubLive is moving to a brand new time of 5pm.

We already have lots lined up, including @JohnSwinney from @theSNP and @AnasSarwar from @ScottishLabour, & @standupfarmer will be interviewing party leaders.

Tune in on Monday @thecourieruk @pressjournal pic.twitter.com/rwdzrfPWAn

— Rachel Amery (@rachel_rec) April 23, 2021
Political reporter Rachel Amery reveals Election Hub Live is moving to a new time from next week with a host of top guests already lined up.
Number of the day
400 – How many teacher posts were re-advertised across Aberdeen and Aberdeenshire in one year, according to the Lib Dems.
What's happening tomorrow?
Scottish Greens co-leader Lorna Slater will pledge to support public or community-owned micro renewable projects to create sustainable communities.
Anas Sarwar will meet Scottish Labour's Central Scotland candidates to make the case for people using their second vote for Labour to deliver a national recovery.
Willie Rennie will be playing tennis and highlighting the benefits of, and need to support, grassroots sport.
Douglas Ross will visit a garden centre in Moray.