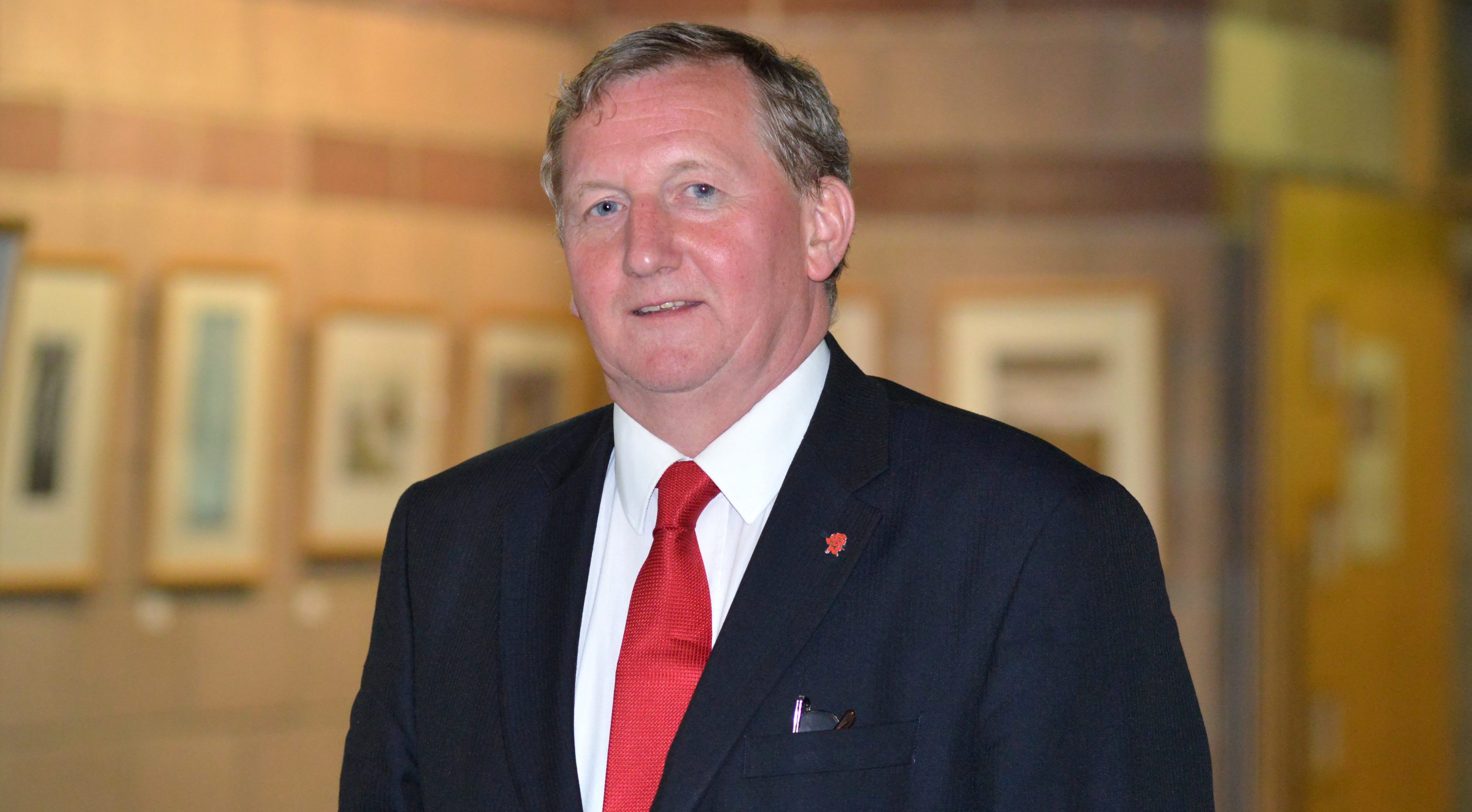 Scottish Labour's deputy leader has written to his party's MPs telling them they have an "obligation" not to attack Jeremy Corbyn.
Alex Rowley, who broke ranks on Thursday to publicly back the UK leader despite his boss Kezia Dugdale being in favour of him quitting, said the party's focus should be on uniting against the Conservatives in the wake of Brexit rather than turning on themselves.
But he was attacked by senior colleagues for alleged double standards over his passion about the EU referendum, including a claim that he did not attend Scottish shadow cabinet to discuss the Leave vote.
Mr Rowley wrote: "Following the Brexit vote Labour had a duty to show leadership in a time of great upheaval.
"Our MPs should have put the blame squarely on those who called for this referendum and ran campaigns of mistruths and hate.
"The Tories have divided our country, jeopardised our economy and allowed far-right extremists to feel justified in attacking people on our streets.
"Regardless of their opinion of Jeremy Corbyn, there was a responsibility on every Labour MP to be a collective strong UK opposition offering leadership and direction.
"We are witnessing the Tories at their weakest, in turmoil over a leadership election whilst the UK is leaderless, and now we sadly find ourselves in the same situation.
"The Labour Party should have been speaking up for our country, putting Labour values first and working with nations, regions and cities to find a way forward. Instead we now look even weaker and more divided than the Tories.
"Even if those within the Labour Party who think Corbyn's leadership is weak were right (I personally don't think they are), they had an obligation to the country to put their views aside to address the immediate crisis.
"We must stand united in comradeship and ensure that we do everything within our power to protect the country at this time."
Labour is in turmoil following the UK's decision to leave the EU but most of the division had been kept to Westminster, where MPs overwhelmingly delivered a no confidence vote in Mr Corbyn and most of the shadow cabinet quit in a bid to oust him.
Infighting emerged in Scotland when a statement co-signed by Mid Scotland and Fife MSP Mr Rowley and his colleagues Neil Findlay and Richard Leonard slammed attempts the MPs' plots.
Kezia Dugdale, who is in charge north of the border, had suggested Mr Corbyn should quit his post the previous day.
In a move which highlighted deep divisions in the Scottish party, a counter petition was later issued calling on the UK leader to quit.
Such chasms showed no sign of closing in the wake of Mr Rowley's new call for a united front.
A Labour source said: "If Alex Rowley cared as much about Brexit as he says he does he should have turned up to the Holyrood debate and the Shadow Cabinet meeting where it was discussed.
"He was the only Shadow Cabinet member absent from the discussion – the first major opportunity to discuss Labour's strategy since the referendum.
"Before he lectures other people about doing their job, he should start doing his own."