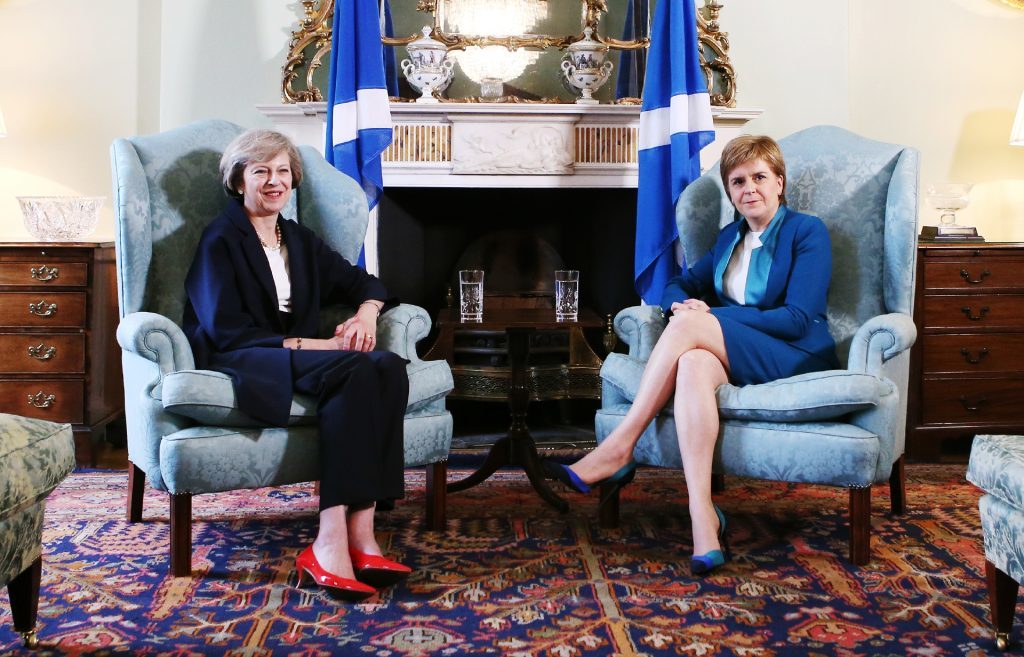 Scotland is in a "strong position" to remain in the EU either by shaping the UK's terms of exit or holding another independence referendum, Nicola Sturgeon has said.
After talks with the First Minister on Friday, Theresa May said Article 50 would not be invoked before there was a "UK approach" to Brexit negotiations.
In her first visit since becoming Prime Minister, Ms May went to Bute House to meet Ms Sturgeon and said she was "willing to listen to options" on Scotland's future.
The SNP leader said on Sunday that there "might be" a situation in which Scotland remains in the EU and a member of the United Kingdom, even after the other home nations have left the institution.
Asked on the BBC's Andrew Marr show if she agreed with Stephen Gethins, the SNP's Europe spokesman, that Scotland could remain a member of both the EU and the UK after Wales, Northern Ireland and England exited the bloc, Ms Sturgeon said: "I don't think that should be ruled out at this early stage.
"We don't even know yet what relationship with the EU the UK is going to be seeking to achieve, which in itself is as you say rather incredible."
The SNP leader added that a failure to maintain Scotland's European Union membership could precipitate a second independence referendum.
"If it's not possible to do that (stay in the EU and the UK)…then I've been very clear that of course the option of a second independence referendum is one that has to be on the table," she said.
Scotland voted by 62% to 38% to remain a member of the EU, and Ms Sturgeon has held talks with EU officials as she campaigns to preserve her country's membership.
She appeared to agree with Mr Marr that she holds a veto on the timing of the legal process of leaving the bloc being triggered.
"That certainly appeared to be an interpretation that some put on the Prime Minister's remarks after the meeting," she said.
"Certainly from what she said after the meeting I think that puts Scotland now in a very, very strong position and it puts me in a strong position. Of course it puts a responsibility on my shoulders to think through what the options are.
"We've already started that work to see if we can bring forward options that effectively square this circle."
But David Davis, the UK's Brexit secretary, told Sky's Murnaghan programme that he didn't think Scotland staying in the EU while the UK leaves would work.
He said the UK will be left with a land border with the EU in the Republic of Ireland that will create difficult issues, and it would be a mistake to create another border in the north too.
Mr Davis said: "I don't think that works. One of our really challenging issues to deal with will be the internal border we have with southern Ireland, and we are not going to go about creating other internal borders inside the United Kingdom.
"The aim here is to try to address the concerns of people who are basically Remain people, who say 'well we are worried about inward investment, we are worried about trade with Europe, we are worried about all sorts of things'.
"And we will try as best we can – they can't have a veto because there are 17.5 million people who have given us a mandate, they have told us what to do, we can't disobey it – but what we can do is to try to do what we can to minimise any disruption or turbulence or problems."
He also suggested that Article 50, the legal process through which the UK would officially set the clock ticking on its two-year Brexit negotiations, would be triggered "early next year".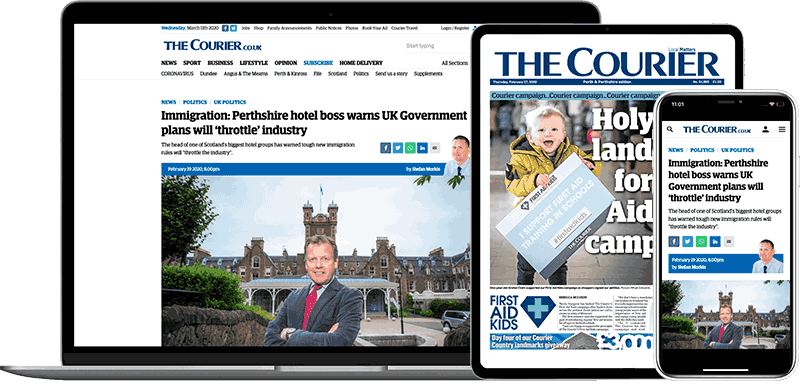 Help support quality local journalism … become a digital subscriber to The Courier
For as little as £5.99 a month you can access all of our content, including Premium articles.
Subscribe