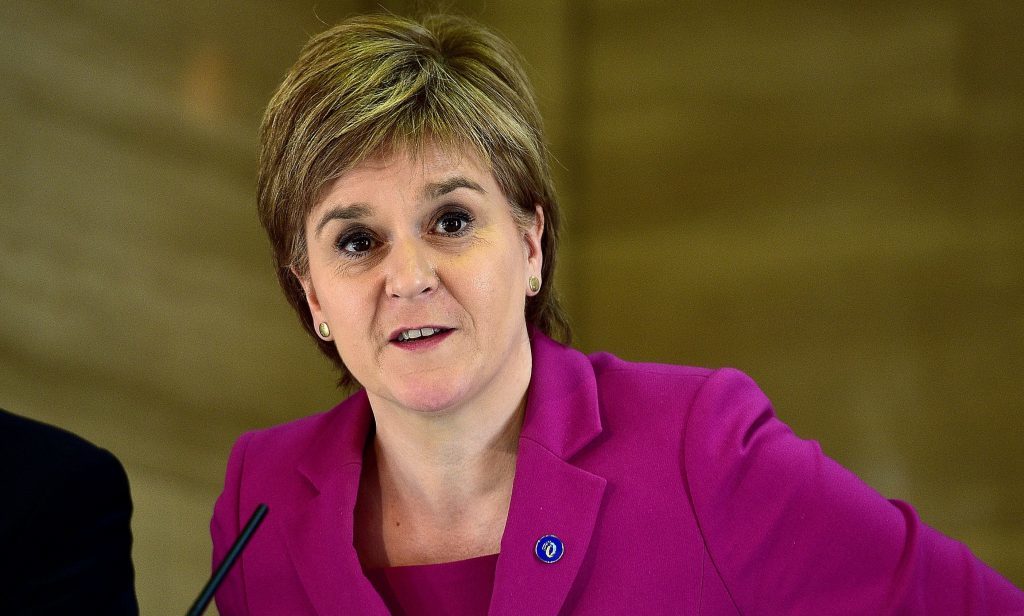 The UK could be heading for a "hard rather than a soft Brexit", with Nicola Sturgeon raising fears this could leave the county with "limited access" to the single market and "significant restrictions" on free movement of people.
The First Minister also warned that efforts to keep the UK economy competitive outside of the European Union (EU) could spark a "race to the bottom" which would have "devastating" consequences for workers' rights.
She said a drive towards deregulation in the wake of June's Brexit vote could "open up rather than close down opportunities for tax avoidance and tax evasion".
Ms Sturgeon voiced her concerns as she addressed business leaders, charities and public-sector organisations at an event in Edinburgh hosted by the IPPR Scotland think-tank.
Although the UK as a whole voted to leave the EU last month, almost two-thirds (62%) of Scottish voters backed remain – a result which immediately prompted Ms Sturgeon to say a second Scottish independence referendum is now "highly likely".
While the Scottish Government has been exploring options to retain the country's links with Europe, Ms Sturgeon conceded there are "substantial" barriers towards achieving this as part of the UK's Brexit deal.
"I don't underestimate the challenge of finding such a solution," the SNP leader said.
"Even if we can agree a position at UK level, we would face the task of persuading the EU to agree it. The barriers are substantial."
She added that with the UK facing "uncertainty, upheaval and unpredictability", for Scotland it "may well be that the option that offers us the greatest certainty, stability and the maximum control over our own destiny is that of independence".
While the Leave vote has heralded the arrival of new Prime Minister Theresa May, Ms Sturgeon claimed the Tory's statement that "Brexit means Brexit" was "just a soundbite that masks a lack of any clear sense of direction".
The UK does not yet have "any clear explanation of what a Leave vote means in practice" Ms Sturgeon insisted.
"If we can read anything from the early signs, whether from government appointments or initial pronouncements, it is, though I hope I am wrong about this, that the UK is heading towards a hard rather than a soft Brexit."
Ms Sturgeon said that meant a "future outside the single market, with only limited access and significant restrictions on free movement".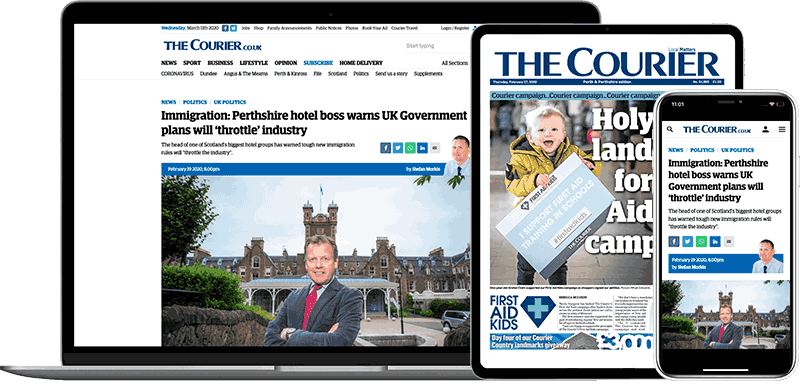 Help support quality local journalism … become a digital subscriber to The Courier
For as little as £5.99 a month you can access all of our content, including Premium articles.
Subscribe