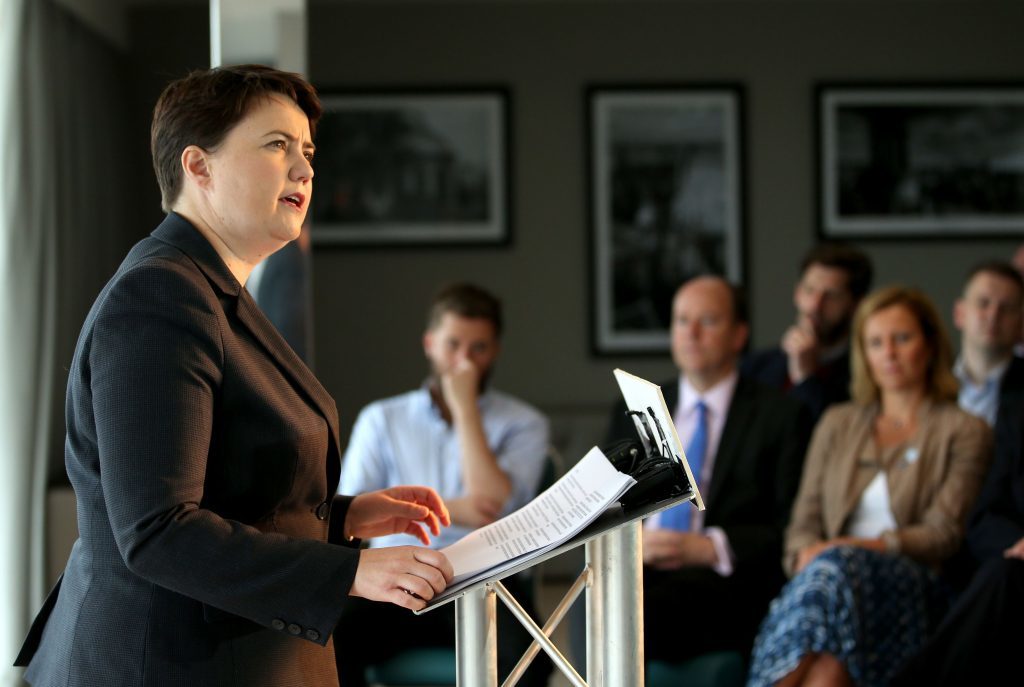 Ruth Davidson has called for more international trade ambassadors for Scotland – provided they are not used as "a Trojan horse" to promote independence.
The Scottish Conservative leader wants a big expansion of Scottish Development International (SDI) to accompany the post-Brexit trade deals being pursued by the new UK Department for International Trade.
However, she said this should not be used for "political opportunism or constitutional change".
Speaking at a press conference in Edinburgh, Ms Davidson also distanced herself from former UK Government lord chancellor Michael Gove's claim that Scotland would get more immigration powers after Brexit.
Ms Davidson said: "The UK Government's new Department for International Trade is already seeking out opportunities for new trade deals and new markets for business abroad.
"Businesses will benefit from these, but surely there is a need for the Scottish Government to take a far more proactive approach.
"The Scottish Government should be extending on the ground presence of its own trade development agency SDI.
"The Scotch Whisky Association has identified Latin America as a big and growing market… but there is currently only one SDI office in the entire South American continent, and none at all in Central America.
"It is time to re-evaluate the support provided by the Scottish Government for our exporters, and a big expansion of our trade promotion network must be a cornerstone of that review."
The Scottish Government has accused the UK Government of interfering with SDI trade missions in the past, particularly during the independence referendum.
Conversely, opposition parties have accused the Scottish Government of using SDI trade missions to promote independence.
Ms Davidson said: "In terms of SDI as a Trojan horse, I have very clearly set out what I wanted to do which is to support Scottish businesses abroad.
"I think that's what any taxpayer in Scotland would want an export agency to do, to export Scottish businesses abroad."
She added: "There is more work to be done but it needs to stick to the role of the job.
"It's not about political opportunism or constitutional change, it's about being a proper functioning economic agency."
Speaking ahead of the Brexit referendum, Mr Gove, who was co-convener of the Vote Leave campaign, said "it would be for Scotland to decide" how many immigrants it admits in the event of Brexit.
Asked whether Prime Minister Theresa May should honour this pledge, Ms Davidson said: "I don't believe that the lord chancellor at the time is in any front-bench position at the moment."
She added: "Personally, I was involved in the Smith Commission (on devolution) and I think we should be starting to look at these powers that are coming, rather than continuing to look beyond them."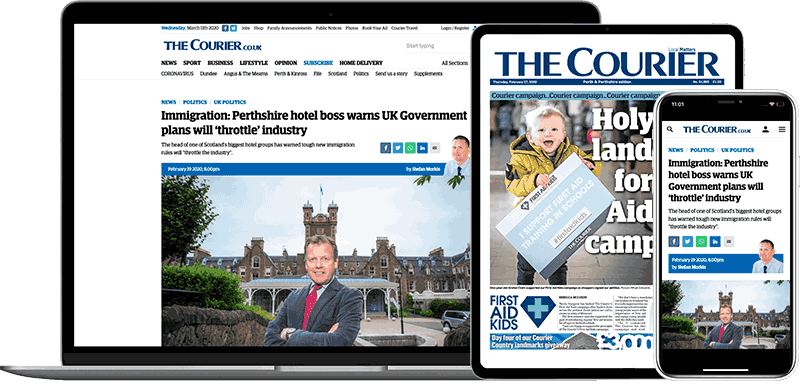 Help support quality local journalism … become a digital subscriber to The Courier
For as little as £5.99 a month you can access all of our content, including Premium articles.
Subscribe