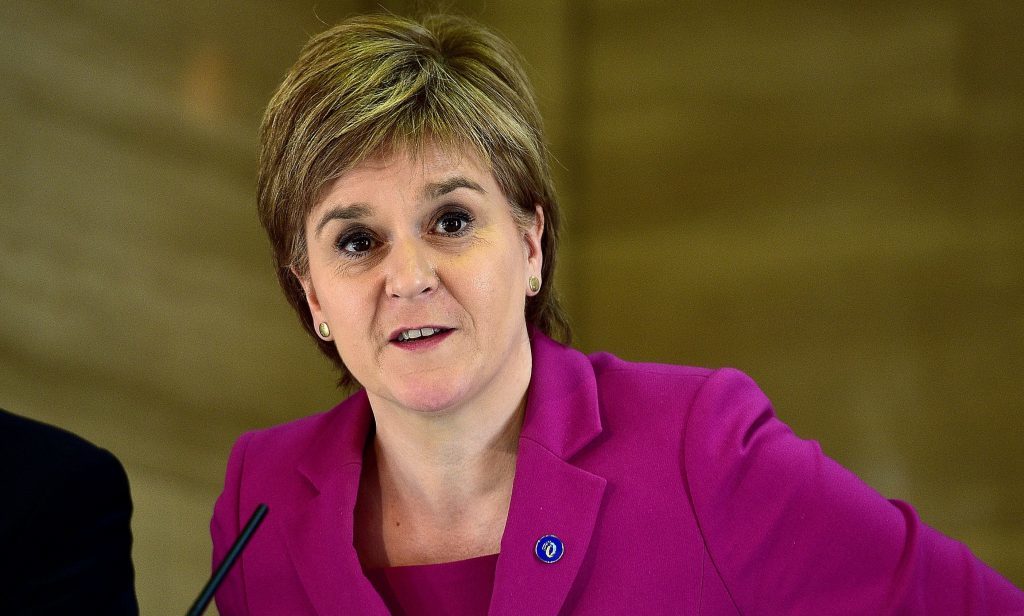 Nicola Sturgeon placed Holyrood on a war footing for another independence referendum as she laid out her Government's plans for the coming parliament.
The First Minister said they will have a bill ready to enable a re-run of the 2014 vote, which they will put to MSPs if independence emerges as the best way to protect Scotland's place in the EU.
She also promised to use powers transferred to Holyrood this week to create a new Scottish welfare system, distinct from the Tory system and with "dignity at its heart" rather than "crude attacks on the vulnerable".
The SNP leader was outlining to MSPs her programme for government, which includes the laws it wants to see brought onto the statute books as well as its wider aspirations for the Holyrood session.
Ms Sturgeon said the central tenet of the programme is education, but she also focused on pursuing "all options to protect our place in Europe".
She said: "To ensure that all options are open to us, this Programme for Government makes clear that we will consult on a draft Referendum Bill, so that it is ready for immediate introduction if we conclude that independence is the best or only way to protect Scotland's interests."
The draft bill will have to be completed by June next year if it is to be meet the deadline for the 2016/17 legislative schedule.
As the First Minister set out plans to put forward legislation on air passenger duty, railway policing, gender balance on boards and social security, she took aim at her opposite number, the Scottish Conservatives leader.
She said there is a "new domestic political context in our national Parliament".
"A social democratic government in the mainstream of Scottish public opinion confronted by a right wing Conservative opposition," she added.
"This means a real battle of ideas."
But Ms Davidson hit back, suggesting Ms Sturgeon's rhetoric on the possibility of a re-run of the 2014 independence vote was hurting Scotland's economy.
The Tory leader said: "The single biggest economic lever that the SNP could pull right now to help the country grow would be to remove the threat of a second referendum.
"That is what is holding us back, and stifling investment in our firms.
"Taking away that lead weight on our country's prospects is one thing the First Minister could do right now.
"She might have hid independence in a throwaway line at the end of her speech, but the bill sits in the programme for government as a direct threat to our nation's economic growth."
The First Minister had earlier announced a £500m package of financial support for private sector business investment.
Scottish Labour's Kezia Dugdale accused the government of becoming "less and less ambitious" in its aims despite being "more and more powerful".
She said it was "disappointing" an education bill would not be brought forward until next year, despite it being her "driving ambition".
Port boss calls for jobs boom for Dundee
The First Minister has vowed to "maximise" the opportunities for the Scottish economy from the dismantling of oil platforms in the North Sea.
Dundee is well-placed to reap the rewards of a £17bn oil decommissioning industry, but the Scottish Government has been accused of not doing enough to help Scots firms to capitalise.
In her programme for government speech Nicola Sturgeon said that, as well as "supporting a healthy future" for oil and gas, she is "determined that our economy gets maximum benefit from planned decommissioning".
She said Scottish Enterprise is developing a comprehensive Decommissioning Action Plan to "help to maximise the economic return to the Scottish economy".
Willie Rennie, the Scottish Liberal Democrats leader, said Scotland needs more than "vague promises of an action plan on decommissioning".
Charles Hammond, of Forth Ports, which has invested £10m preparing the Port of Dundee for the decommissioning market, said: "We call on the Scottish Government and Scottish Enterprise to provide the support required to ensure that these jobs can come to Dundee for the benefit of the Scottish economy as a whole."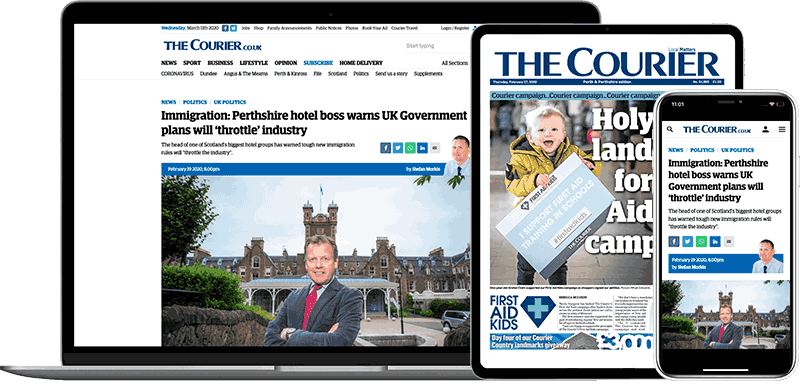 Help support quality local journalism … become a digital subscriber to The Courier
For as little as £5.99 a month you can access all of our content, including Premium articles.
Subscribe