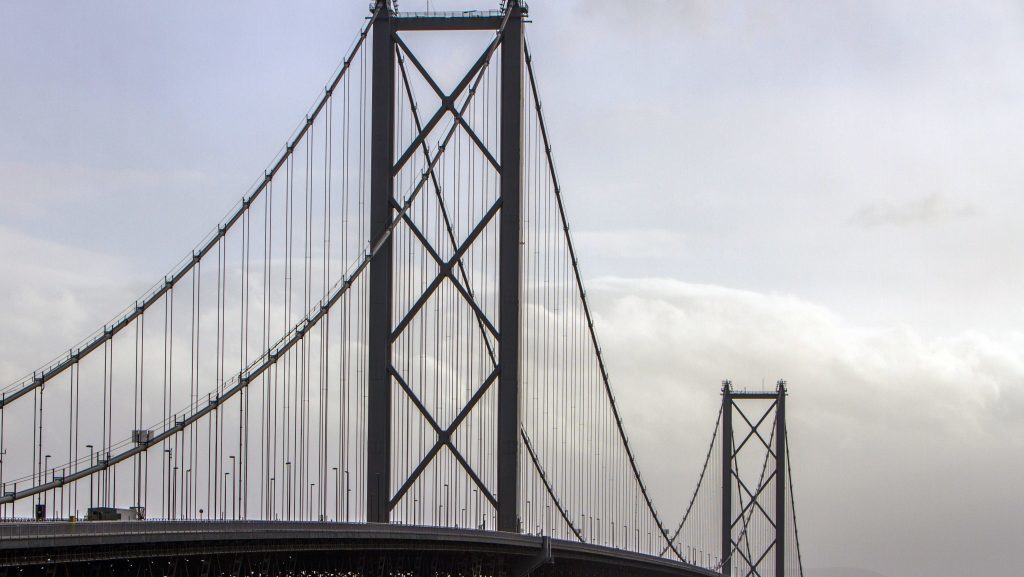 A light railway on the Forth Road Bridge has been proposed as a way of easing the pressure on the replacement crossing.
The possibility of building a rapid rail or tram system on the existing Fife to Edinburgh crossing was raised at an influential Holyrood committee yesterday.
The suspension bridge, which opened in 1964, will close to all traffic except public transport, cyclists and walkers when its replacement the Queensferry Crossing is completed next year.
But North East MSP Peter Chapman branded that "very limited use" and called for the old bridge to shoulder more of the traffic burden to "take some pressure off the new bridge".
In response, David Climie, project director for the Forth Replacement Crossing project, said a strategy document for the Scottish Government has investigated a rail system over the Forth.
He said: "The managed crossing strategy has already looked at the potential for a light rail system – I hesitate to use the word tram – but something like that perhaps across the Forth Road Bridge."
"I think in terms of how the bridge might be used in the future that's for others to decide outwith this particular project, but the bridge will be there, it's going to be maintained and who knows what it might be used in the future," he added.
"Transport modes generally may change dramatically in the next 20 to 30 years, I don't know, but it's (FRB) going to be there and it's going to be usable."
A Transport Scotland spokesman said the re-designation plans for FRB are for buses, taxis, cyclists and walkers – and not for light railway.
The government agency's website notes that as well as remaining open for some road traffic, the bridge "could be also be adapted to carry a Light Rapid Transit (LRT) system, such as a tram".
Earlier at the committee hearing, Mr Climie said the Queensferry project was on course to open to traffic in May next year and within the £1.35bn budget.
"I would like to emphasise that reaching the finishing line on this project remains challenging particularly with the weather, and neither the contractor FCBC nor I are under any illusion about that," he said.
"However, I can assure you that everything can safely be done is being done to achieve the earliest opening date."
The Scottish Government announced in June that the opening date for the Queensferry bridge had been delayed by six months to May next year because of adverse weather.