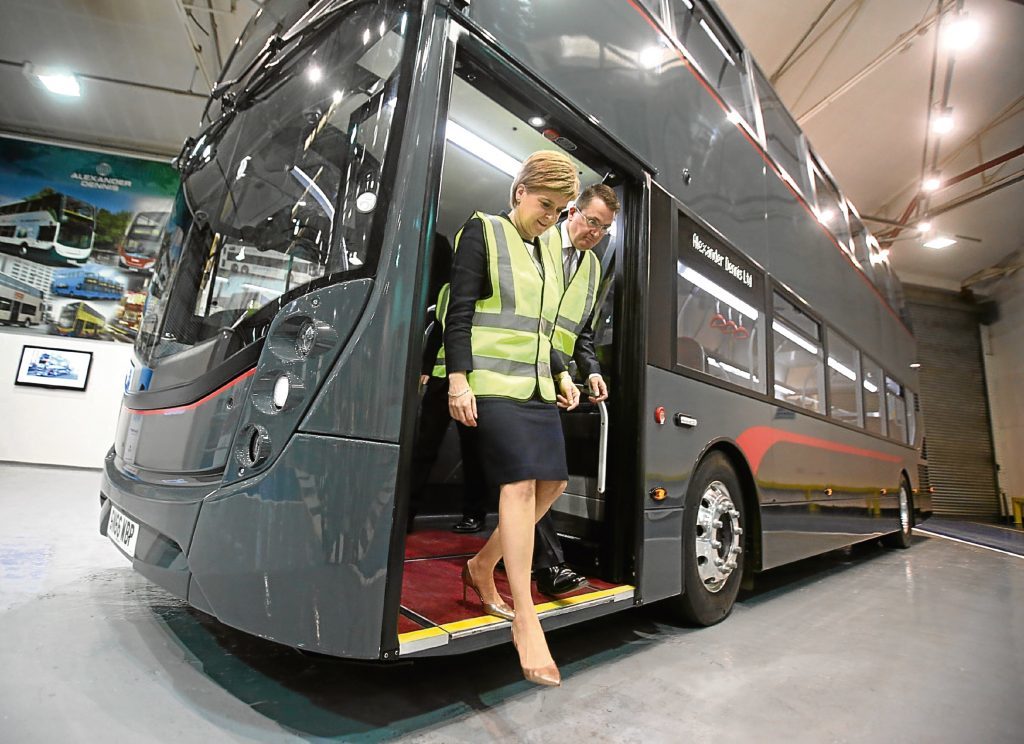 A cronyism row has broken out over the handing of £7.3m of taxpayers' cash to a transport firm closely linked with major SNP donor and Perthshire tycoon Sir Brian Souter.
Bus manufacturer Alexander Dennis Ltd (ADL) has been awarded the largest research and development grant in quango Scottish Enterprise's history despite recording an £18.5m profit last year.
The move has been dubbed "extraordinary" by campaign group Taxpayer Scotland, which claims the system is about giving cash to "favoured corporates". Labour MSP Jackie Baillie says it raises "serious questions" about transparency.
Most of ADL shares are held by HGT investments, which is under the control of two firms owned by Highland Global Transport Ltd. Although Sir Brian does not hold a position or have managerial involvement in ADL, he is the largest shareholder of HGT.
Ms Baillie said: "Taxpayer cash going to support R&D in Scottish industry is unquestionably a good thing, but the fact it has gone to a company with commercial ties to a man who has given millions to the SNP could attract accusations of cronyism."
Defending the award, Adrian Gillespie, from Scottish Enterprise, told the Sunday Herald: "Eligibility criteria and the application process is the same for every company and we follow a robust diligence process, including an independent external evaluation, so we can be sure our contribution is generating jobs and a positive impact for the economy."
The grant will create 101 new jobs and secure a further 126 jobs in the Falkirk-based firm's drive to build more environmentally-friendly buses.
Eben Wilson, from the campaign group Taxpayer Scotland, said it is "extraordinary" that the Scottish Government sees this as investment.
"These are subsidies and it takes money from some businesses and gives it to favoured corporates," he told The Courier.
A spokesperson for ADL said they are pleased to have passed "stringent, transparent and independently audited criteria as part of the rigorous selection process" to quality for the grant.
A spokesman for economy secretary Keith Brown said accusations of cronyism are "baseless".
"Ministers have absolutely no role in the process for determining R&D grants and the robust criteria and application process is the same for every company," he added.
"Grants are not based on company turnover – they are based on a number of criteria such as added economic value, jobs created and accessing new markets – in this case creating 101 new jobs, securing 126 existing jobs and accelerating the company's innovative low carbon vehicles project."