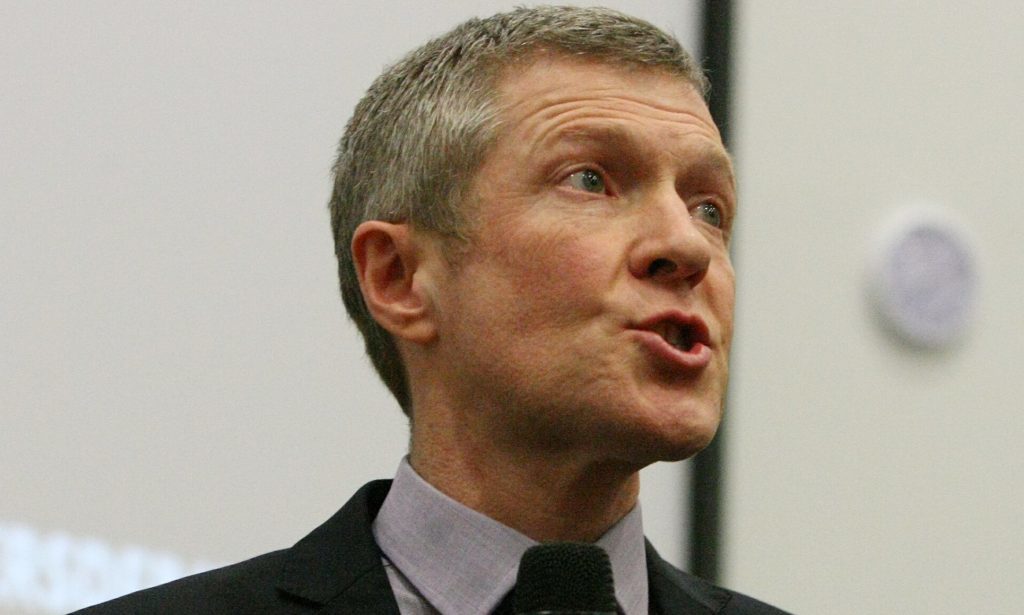 The leader of the Scottish Liberal Democrats has vowed to stick to his anti-independence position "like glue" to counter Nicola Sturgeon's agitation for secession.
Willie Rennie, who was speaking at the UK party's autumn conference, said there is "no place on the independence fence" for the Liberal Democrats.
Last week Nick Clegg clarified his "unshakeable belief in our family of nations" in a letter to Mr Rennie after the former Lib Dem leader said some Scots might feel there is a "compelling case" for independence after the Brexit vote.
Mr Rennie hammered home his party's opposition to another plebiscite to the Brighton conference this afternoon.
"I want to be clear. There is no place on the independence fence for this party," he said.
"We won a mandate in May to oppose independence and stand up for our place in the United Kingdom.
"And we will stick to that mandate like glue. After everything that we have been through I can tell you I meant what I said. And that is no to independence.
"In the face of a belligerent, destructive campaign from the SNP we will oppose it."
Mr Rennie said the SNP leader had "trashed the consensus" that Holyrood had come to over seeking solutions to retain Scotland's standing in the EU, by using the post-Brexit fall-out as a smokescreen for another independence referendum.
The North-East Fife MSP also backed his party's UK leader Tim Farron in demanding the public gets a second referendum on the final Brexit deal.
Mr Rennie said: "Voting for departure is not the same as voting for a destination.
"This is not an attempt to re-run the first referendum. It is to enable the public to vote on the final deal."
Mr Rennie also laid into the Conservatives and the SNP, calling them the "terrible twins of divisive politics".