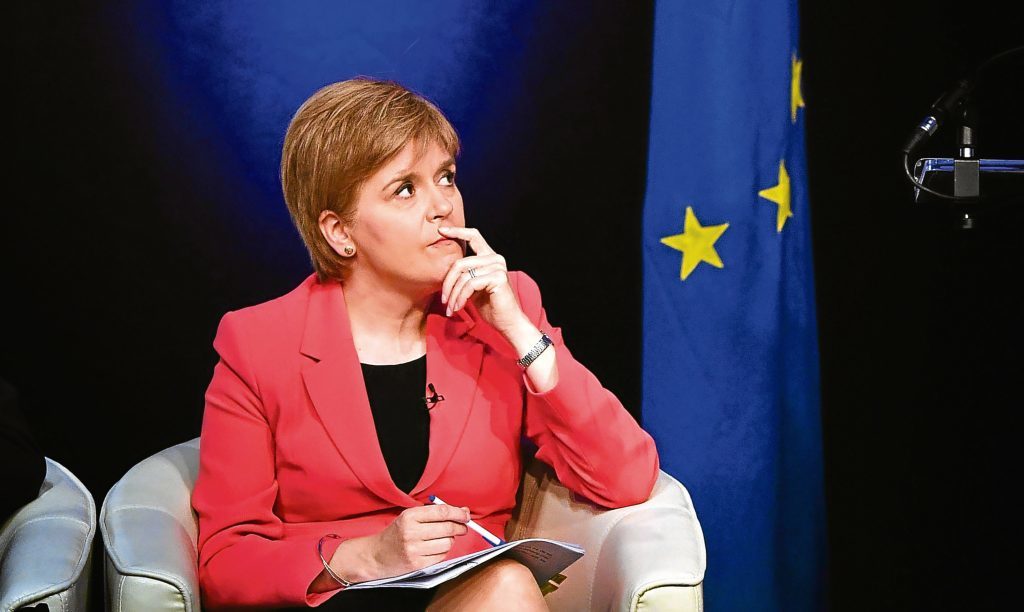 Scotland is "highly likely" to vote again on independence within four years, Nicola Sturgeon has confirmed.
The First Minister has also refused to rule out taking the threat a referendum rerun off the table even if she gets what she wants from the UK Government in the negotiations to leave the European Union.
Ms Sturgeon first said another vote on Scotland quitting the UK was "highly likely" just hours after the EU referendum result became known but she outlined the timescale during an interview on ITV's Peston on Sunday.
Asked if she would anticipate a second Scottish referendum before 2020, Ms Sturgeon said: "I think it's highly likely, given the situation we're in, I said that actually the morning after the EU referendum and nothing has changed my mind.
"If anything, what's happened since then has probably made me think that even more so than I did the morning after the referendum.
#IndyRef2 is "highly likely" before 2020 says @NicolaSturgeon #Peston pic.twitter.com/LQmfS7UTHf

— Peston (@itvpeston) October 16, 2016
"Now that's not to say that I am not absolutely serious about trying to explore all these other options – I am.
"But we have to see the Prime Minister be serious about listening to those other options, because if Scotland really is as we've been told repeatedly that we are an equal partner in the UK, Theresa May is serious about protecting the UK, then it's time for her to turn those words into action and actually demonstrate that Scotland's voice is heard and our interests can be protected within the UK.
"We've not seen much of that from the Prime Minister so far, so I hope we see more of it in the weeks to come."
Ms Sturgeon argued that it was key that Scotland had full access to the single market and stated her belief that there is a majority support in the House of Commons for that view across the UK.
But she refused to say she would rule out a second independence referendum "for a generation" if there was either British membership of the single market or a carve-out for bespoke Scottish deal which satisfied demands the Scottish Government is shortly expected to set out.
The SNP leader said: "What we're talking about now in the context of the Brexit vote, and yes what I'm saying is I want to try to keep Scotland in the single market and I'm going to try a whole variety of different ways to do that, but if none of that works then I think Scotland would have the right to choose whether it wanted to be taken out of the single market or whether it wanted to follow a different path, so yes I'm talking very much in this context at the moment."
Scottish Secretary David Mundell highlighted recent polling which shows support for a Yes vote has still not become the majority.
The sole Conservative MP north of the border told Sky News' Murnaghan programme: "I don't believe in any event that she could say she detects a will amongst the Scottish people to hold an independence referendum.
"Since she started ramping up the independence talk after the Brexit vote, actually support for having another independence referendum has gone down even amongst people who support independence because they know that it is divisive and they know that the two governments in conflict will not actually get Scotland and the UK the best possible deal in the EU negotiations."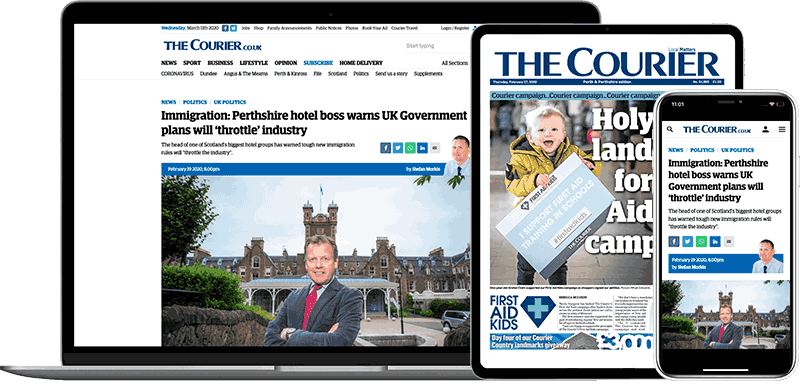 Help support quality local journalism … become a digital subscriber to The Courier
For as little as £5.99 a month you can access all of our content, including Premium articles.
Subscribe