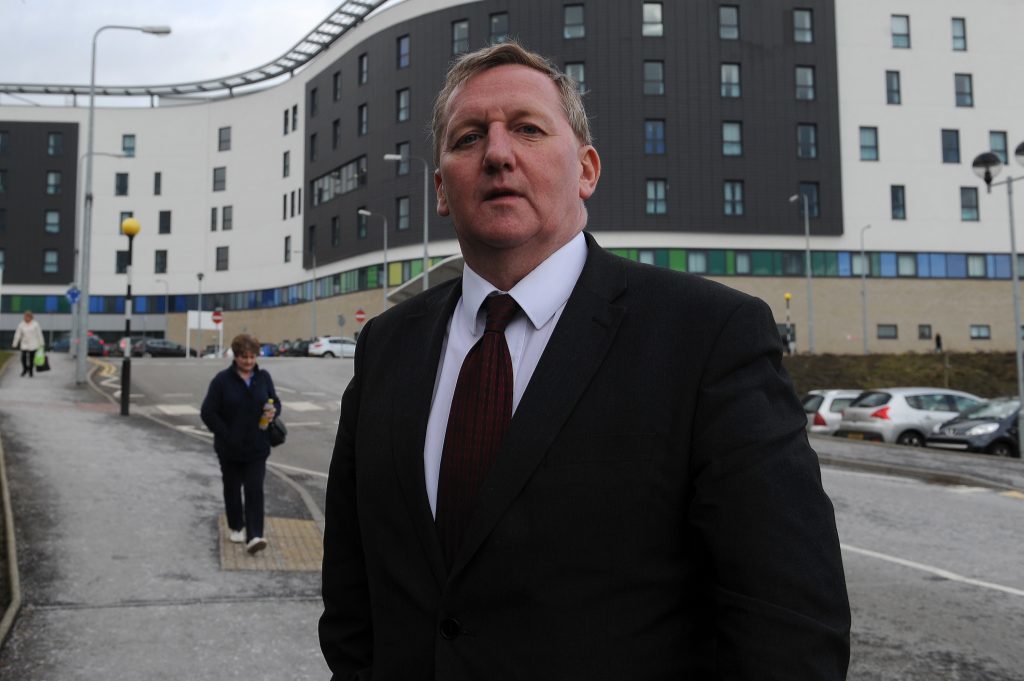 Alex Rowley has backed Kezia Dugdale after a key Jeremy Corbyn ally called for Scottish Labour to dump her and take on his independence strategy.
The deputy leader's angling for home rule was praised this week by one of Mr Corbyn's unofficial advisors, Paul Mason, who suggested getting rid of Ms Dugdale to help fix Labour's woes in Scotland.
Mr Rowley, who said he had not read the New Statesman article, told The Courier that all Labour MSPs were behind Ms Dugdale.
But the Fife MSP, who has previously said he would not oppose a second independence referendum, will host a series of public meetings championing a federal solution that has not been advocated by the Scottish Labour leadership.
Ms Dugdale says her party will oppose a second independence referendum until at least 2021, with secession only compounding austerity.
In the article for the New Statesman, Mr Mason said Labour must "get real" about the crisis in Scotland.
"The interim solution is for Scottish Labour to adopt the position argued by their deputy leader, Alex Rowley, 'Embrace home rule', and support a second independence referendum," he said.
"Then throw open the doors to radical left-wing supporters of independence.
"If, for that to happen, there has to be a change of leadership (replacing Kezia Dugdale), then it's better to do it before losing your last bastion in local government."
Mr Rowley has called for a "new settlement more akin to home rule within the UK, more like a federal union that is part of a revised UK constitutional settlement".
"That is the approach I'm continuing to argue for. What I'm keen to do is promote discussion and debate because this is one of the biggest issues of our generation," he told The Courier.
Mr Rowley added: "What I'm absolutely clear on is that Kezia Dugdale is the Labour leader in Scotland and will continue to lead the Labour party in Scotland with the full confidence of all MSPs."
In the immediate aftermath of Brexit he said he would "not oppose" indyref2 given the SNP manifesto for Holyrood 2016 had pointed to a Leave vote as a material change of circumstances.
Mr Rowley will kick off a series of public meetings on Brexit on Thursday night at the Fire Station Creative arts centre in Dunfermline.
Responding to Mr Mason's comments, a source close to Ms Dugdale said:
"Independence would lead to further austerity, as even some senior SNP figures have finally admitted," the source added.
"That is why there will be no support for a second independence referendum from Scottish Labour."