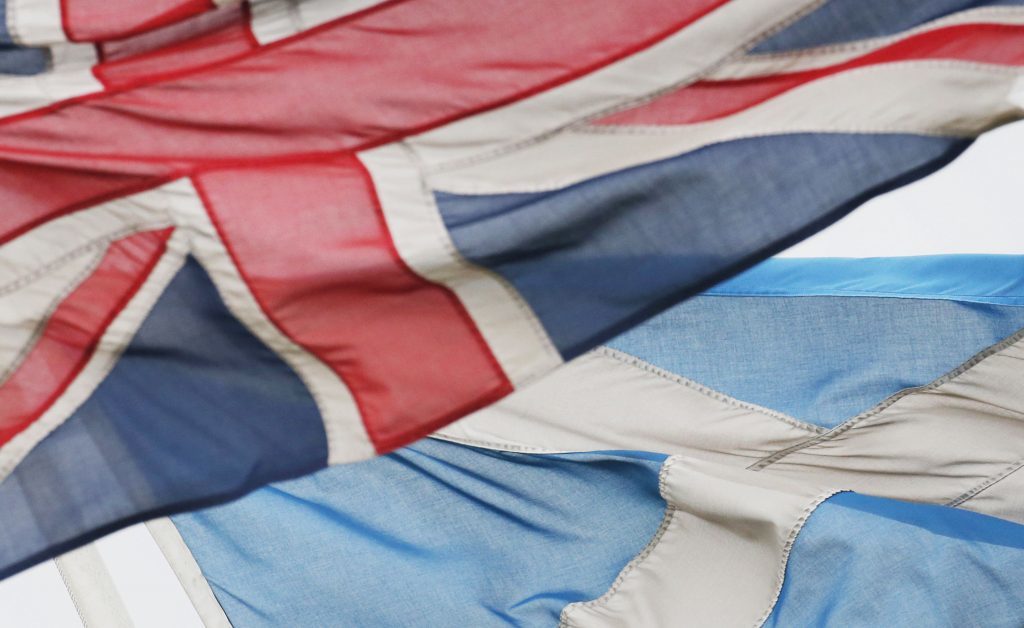 Support for independence at its lowest level since the referendum even though voters don't believe Scotland will be able to remain in the EU on a bespoke Brexit deal, according to a new poll.
The YouGov survey suggested 44% of Scots would back a Yes vote in a rerun of September 2014, the first time any research has shown backing to slump below the 45% registered two years ago.
And even though a significant proportion of voters, 42%, would like Scotland to try to remain in the bloc in such a scenario, only 22% think it would be possible.
First Minister Nicola Sturgeon and Mike Russell, her Brexit minister, have been calling for Scotland to remain in the single market even if the UK leaves.
The new polling, for the Times newspaper, comes on St Andrew's Day, when the SNP ended its national survey on independence which Ms Sturgeon has said will be used to work out how to convert No voters to back secession from the UK.
It reveals that just 31% of Scots want the Scottish Government to campaign for independence in the next two years. Fifty-six per cent oppose such a move, while the rest don't know.
SNP business convener Derek Mackay pointed out the percentage of voters who would vote to remain in Europe had increased from the 62% who backed it in the June referendum to 65% in the poll.
It also showed strong support for the SNP with the party likely to equal the number of MSPs elected in May if a Holyrood vote was held today.
Polling expert Professor John Curtice, of the University of Strathclyde, said the numbers meant that, if a Holyrood election was held tomorrow, the SNP would keep its 63 seats, the Tories would go up one to 32 and Labour would lose seven, giving them 17.
Meanwhile, the Greens would double their complement of MSPs from six to twelve, and the Liberal Democrats would keep their five.
Mr Mackay said: "It's clear that people in Scotland want to leave the EU even less than they did in June when the result was an overwhelming vote to Remain.
"People are rallying around the SNP's commitment to protect Scotland's place in Europe – they don't want to see us taken out against our will by the Tories.
"The SNP Government is pursuing all avenues to protect our place in Europe, in the face of a looming Tory hard Brexit which threatens jobs and livelihoods, and that includes the option of independence if it becomes clear it is the best or only way of doing so."
There was also an upsurge in the popularity of Conservative leader Ruth Davidson, whose personal net approval is now at +25 points, up from +21 in the last YouGov poll three months ago. Her overall net positive rating is more than double Ms Sturgeon's +11 points.
A spokesman for the Scottish Conservatives said: "The stand-out finding in this poll is the increasing opposition to another referendum on independence, and the drop in support for independence itself — now lower than at any time since the 2104 referendum."
Kezia Dugdale proved far less popular than her rival leaders with a net approval rating of -21.
A Scottish Labour spokesman said: "This poll is further evidence that a growing number of Scots are opposed to the SNP's latest attempt to divide our country.
"The EU referendum result should not be used as a false mandate for another referendum on Scottish independence."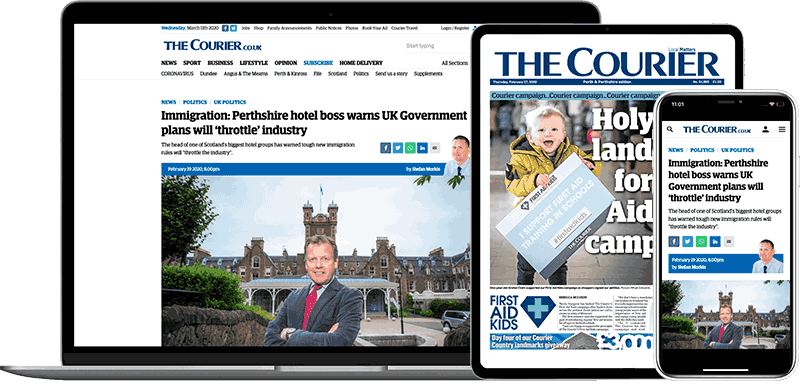 Help support quality local journalism … become a digital subscriber to The Courier
For as little as £5.99 a month you can access all of our content, including Premium articles.
Subscribe