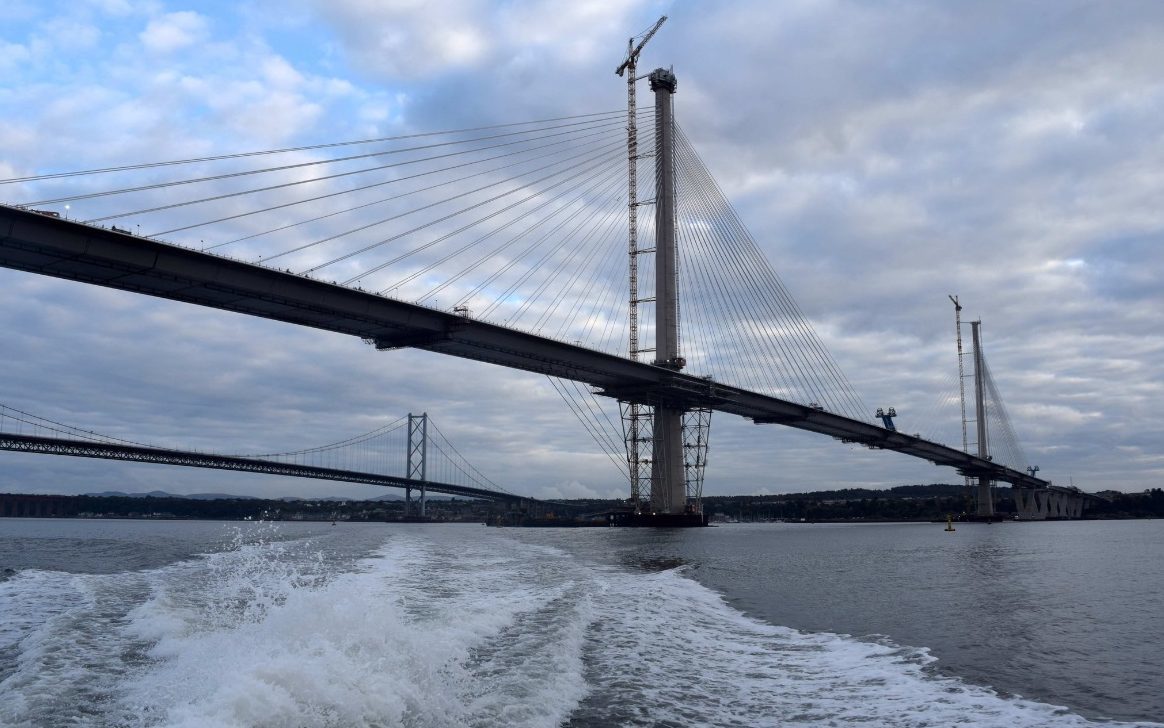 The man in charge of building the Queensferry Crossing has defended the project against allegations of workplace abuses.
The First Minister was told in Holyrood last week that some workers on the Fife to Edinburgh bridge were being exploited with low wages amid a catalogue of health and safety breaches.
David Climie, project director at the Forth Replacement Crossing Team, said all those allegations, which were originally made by the construction union UCATT, are being "thoroughly investigated".
He said the claims referred to a Portuguese sub-contractor, which has 29 people working on the Firth of the Forth site.
"As a result of that Forth Crossing Bridge Constructors has actually taken payslips from some of the individuals involved to check what they have been paid," he told Holyrood's rural and connectivity committee.
"All those investigations to date show that all the rates of pay are at or above the correct rates and there are no incorrect deductions being made."
He added: "To date absolutely nothing has been found to back up those allegations regarding low pay."
UCATT, which represents construction workers, said their investigation revealed that the sub-contractor Sosia was paying joiners and labours less than the agreed rates.
Neil Findlay, the Labour MSP, called for an immediate pay audit to be launched across the entire project at First Minister's Questions on Thursday last week.
Mr Climie also listed the health and safety measures that are in place, which includes worker accreditation, detailed inductions and an on-site training facility.
The project director added that the new 1.7-mile bridge is on course to open in May as planned – and within the £1.35bn budget.
Asked if there were circumstances in which the weather would push that date back, Mr Climie said: "Of course I can't say that there wouldn't be.
"I hope that January or February will not bring massive snow and ice. That will not be helpful obviously.
"But the May date is still realistic. There are weather constraints obviously and we are very aware of those."