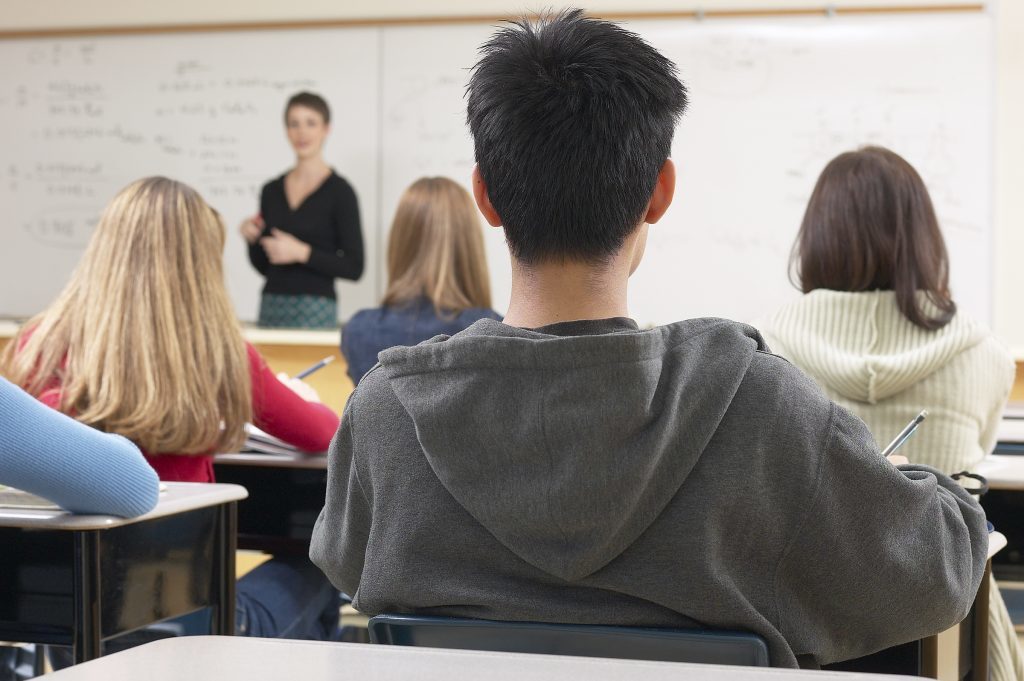 Scotland is facing a "chronic shortage" of teachers, council bosses have warned.
In a withering assessment of Scottish Government reforms, the Society of Local Authority Chief Executives (SOLACE) said "further structural and legislative change" is not the way forward for Scottish education.
They also told John Swinney, the education secretary, that his changes risk "further bureaucracy" and suffer from a "lack of detail".
It comes as a report for the trade union Unison found that a lack of time, resources and heavy workloads mean support staff are struggling to maintain standards for pupils.
Staff reported heavier workloads, jobs cuts, lack of educational supplies, and dirtier schools, while pupil numbers are increasing.
The Deputy First Minister has said the Scottish Government wants to give schools and head teachers as much power as possible, diminishing the link between councils and schools.
Plans are also in place to create regional education boards to encourage co-operation across council areas.
The SOLACE submission says: "The introduction of educational regions risks adding further bureaucracy to the system and takes the focus away from improving outcomes for children and young people and the communities in which they live."
"We believe that we can only achieve the outcomes we all desire by addressing the causes of inequity and recognising the power of partnerships. We need approaches that empower not only teachers and headteachers, but also parents and whole communities. We believe that local authorities are uniquely placed to facilitate and provide the strong middle that this coordinated, cooperative and collaborative approach requires."
SOLACE is chaired by Fiona Lees, the chief executive of East Ayrshire Council, which is led politically by a coalition between the SNP and Conservatives.
In a recent submission to the education governance review, councillors from SNP-run Dundee City Council said: "The real barriers have been imposed on councils over recent years following a series of past and present reductions to the budget."
According to the Unison survey, 54% of support staff say budgets have been cut, 40% carry out unpaid work to meet workloads, 60% say morale is low, and 80% say workloads are heavier.
Many reported stress, citing a lack of training and support for tasks such as administering medicines or caring for pupils with challenging behaviour.
Carol Ball, chair of the union's education committee said: "Cutting hours and not replacing staff means job losses are less likely to get noticed outside school. But these cuts still damage our children's education inside school
Iain Gray, Scottish Labour's education spokesman, said: "This is the latest damning verdict on John Swinney's education reforms.
"The chief executives of our councils are highly-respected politically neutral officials who have years of experience delivering education services across Scotland.
"They join teachers, headteachers, parents, CoSLA, and academics in condemning this review for missing the point and pursuing 'reforms' which are misguided and unwanted."
Mr Swinney, who represents the Perthshire North constituency at Holyrood, defended his party's record.
He said: "The case for reform and the pace required was made abundantly clear by the PISA findings published in December.  Official statistics also published in December show that we have maintained pupil teacher ratios and that teacher numbers have in fact increased since last year to 50,970 (from 50,717 in 2015). We will continue to ensure we have the right number of teachers, with the right skills, in the right places to educate our young people.
"And while it is ultimately for local authorities to recruit headteachers, we are supporting education authorities to do so, with £1.5 million to enable 500 aspiring headteachers to undertake the 'Into Headship' training programme, with 182 teachers joining the programme this year."