Nicola Sturgeon has been challenged over the lack of answers Sheku Bayoh's family are getting over his death in police custody.
The 31-year-old dad died shortly after being detained by police in Kirkcaldy on May 3 in 2015.
Speaking at First Minister's Questions, Fife MSP Claire Baker said the family have been denied justice as the two-year anniversary of the tragedy approaches.
"Despite an investigation by PIRC (Police Investigations and Review Commissioner) and a report sitting with the Lord Advocate since August, the family still don't know the facts of what happened that morning in May 2015," the Scottish Labour politician said.
"There is now the potential for civil action as the family search for answers.
"Can the First Minister today assure the chamber and Sheku's family that the Crown Office will reach a decision on the report as a matter of urgency?"
Ms Baker also called on Ms Sturgeon to commit to a wider inquiry into deaths in custody.
The SNP leader said she could not comment on the specifics of a live independent investigation.
She added: "This, however, is a complex investigation and the Crown Office has already indicated that a decision will be made as soon as possible.
"I understand that the Lord Advocate be meeting Sheku Bayoh's family next week to discuss the case."
She said the Lord Advocate's predecessor had said a Fatal Accident Inquiry would be held regardless of the outcome of the decision on the PIRC report.
Ms Sturgeon said she is "not ruling anything out in terms of a wider inquiry" into deaths in custody.
An independent investigation was launched by PIRC the day after the death.
The commissioner handed the report to the Crown Office in August for the Lord Advocate to make a decision on whether any criminal proceedings should follow.
A Crown Office spokesman said: "The PIRC report has been carefully considered.
"The Crown requires to undertake further work before a decision can be made as to whether or not there should be any criminal proceedings. That work is in hand.
"We will continue to liaise with the nearest relatives of the deceased's family to ensure that they are kept fully informed of the progress of the investigation.
"It would not be appropriate for the Crown to comment further at this time."
SNP MP Joanna Cherry QC said in October that while such investigations must be thorough "it is a matter of concern" how long the process is taking.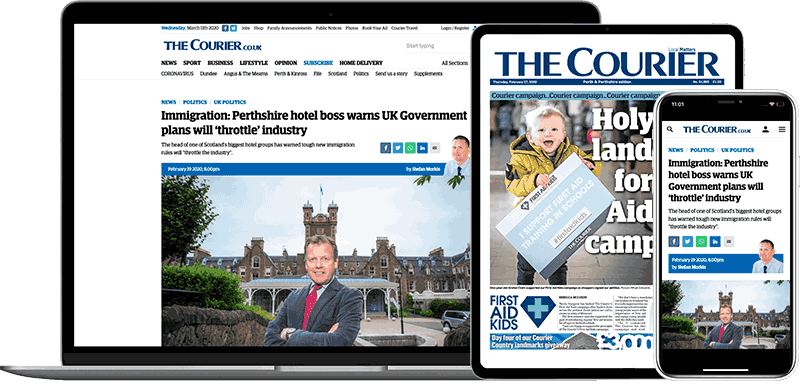 Help support quality local journalism … become a digital subscriber to The Courier
For as little as £5.99 a month you can access all of our content, including Premium articles.
Subscribe