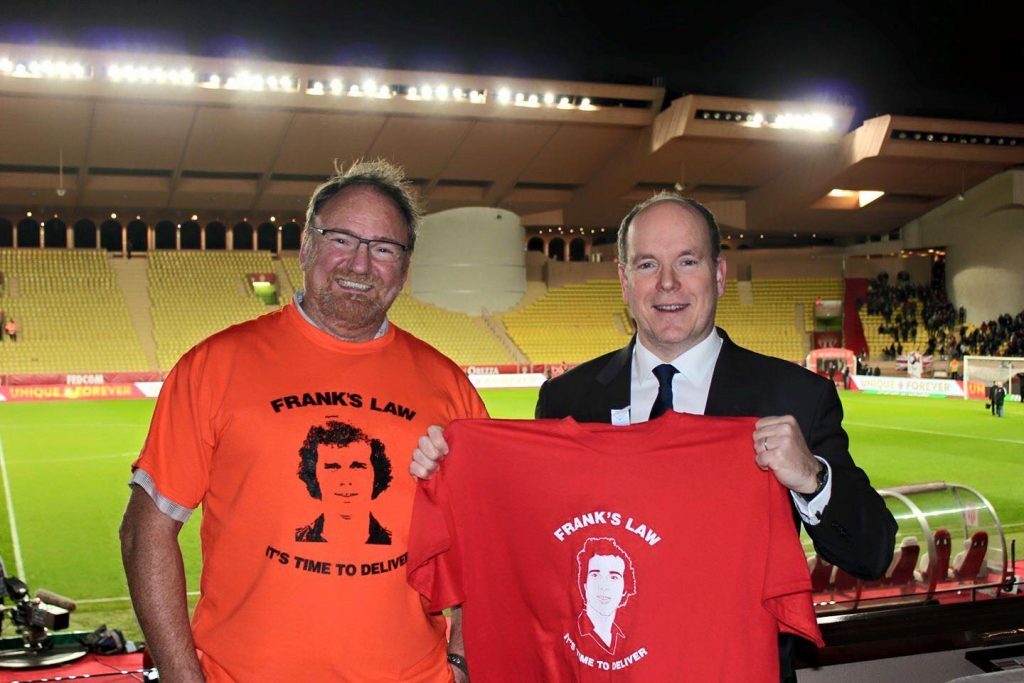 Frank's Law has received royal backing after Prince Albert of Monaco lent his support to the campaign.
Rob Morrison, a friend of Amanda Kopel, managed to secure the regal endorsement at the district's football stadium, much to the delight of the Kirriemuir campaigner.
Monaco's events service also promoted the meeting, using social media to highlight the monarch's support.
It tweeted: "Prince Albert posing with the shirt that promotes the campaign #FranksLaw."
👑| El Príncipe Alberto posando con la camiseta que promociona la campaña #frankslaw pic.twitter.com/BhR1DFRjVO #Monaco #MonteCarlo

— Mónaco Informativo (@Monaco_Info_) February 5, 2017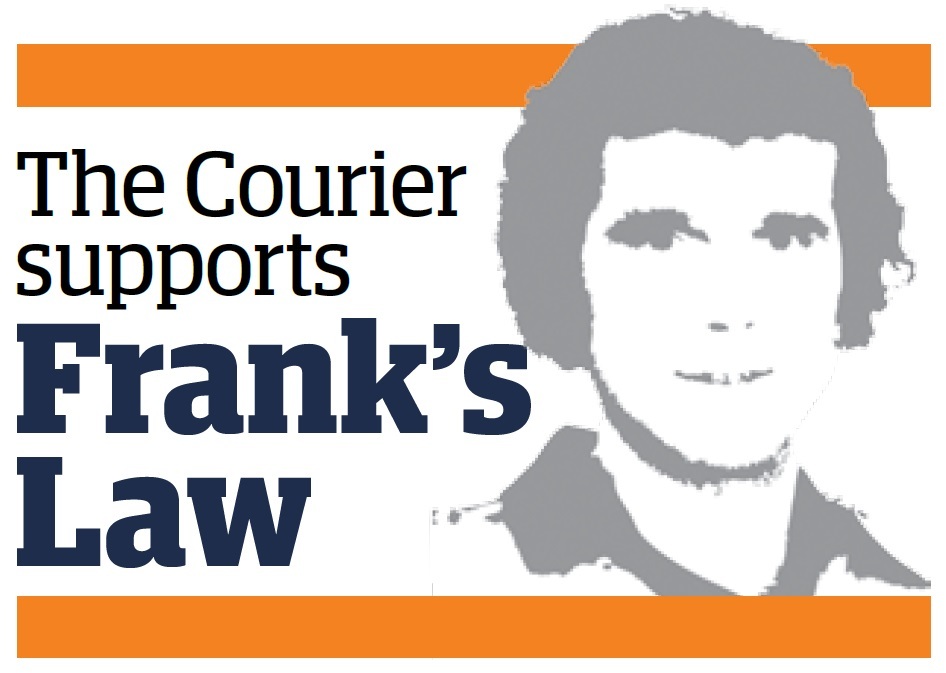 Dundee United legend Frank Kopel and his wife Amanda paid around £300 a week for him to have personal care in his Kirriemuir home after he was diagnosed with dementia aged 59.
The former left-back was eligible for just 19 days of free personal care before his death in April 2014, despite living with the illness for nearly six years.
Scottish Government ministers have ordered a feasibility study into the proposals, which is expected to report back in the summer, but there is now a majority at Holyrood backing the bid.
The Tories have promised to bring forward a Frank's Law bill if the SNP continues to drag its heels.
Mr Morrison has expressed his delight at managing to secure the royal backing.
He said: "I'd promised Amanda I'd get a picture of one of Frank's Law t-shirts in Monaco, but never in our wildest dreams did I think it would be with His Serene Highness Prince Albert II in the Royal box at the Stade Louis II.
"A true Prince among men."
Prince Albert is the latest big name to back the campaign, joining the likes of Sir Any Murray, Dennis Law, Billy McNeil, and a host of football clubs and councils calling for a fairer care system in Scotland.
Dundee United already has a unique connection to Monaco through Holywood actor Grace Kelly, who retired after making her name  and marrying Prince Rainier III of Monaco.
In 1981 the couple flew in to Scotland to stay with friends in Meigle before travelling to watch Monaco's UEFA Cup tie against Dundee United at Tannadice on September 30.
It would be her last visit to Britain before her tragic death a year later.
Dundee singer/songwriter Michael Marra alluded to Ms Kelly's appearance in front of the Taylor Brothers Coal sign in the song Hamish which he later recorded for United goalkeeper Hamish McAlpine's testimonial.
The Tannadice legend has told of the team failing to meet the royalty, however, as they were more concerned with going to pub after the game, which United lost 2-1 but still progressed 6-4 on aggregate.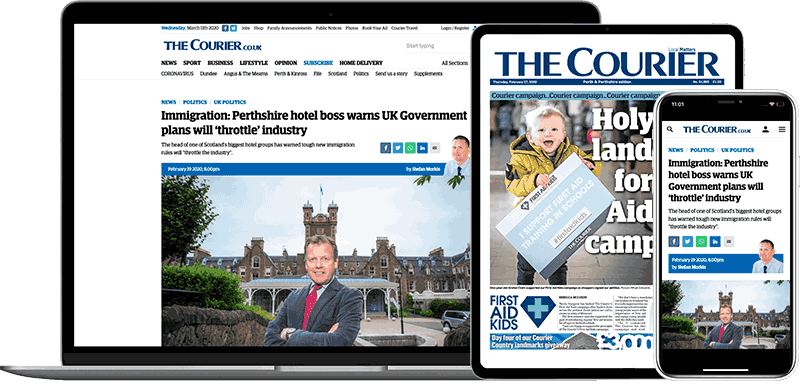 Help support quality local journalism … become a digital subscriber to The Courier
For as little as £5.99 a month you can access all of our content, including Premium articles.
Subscribe