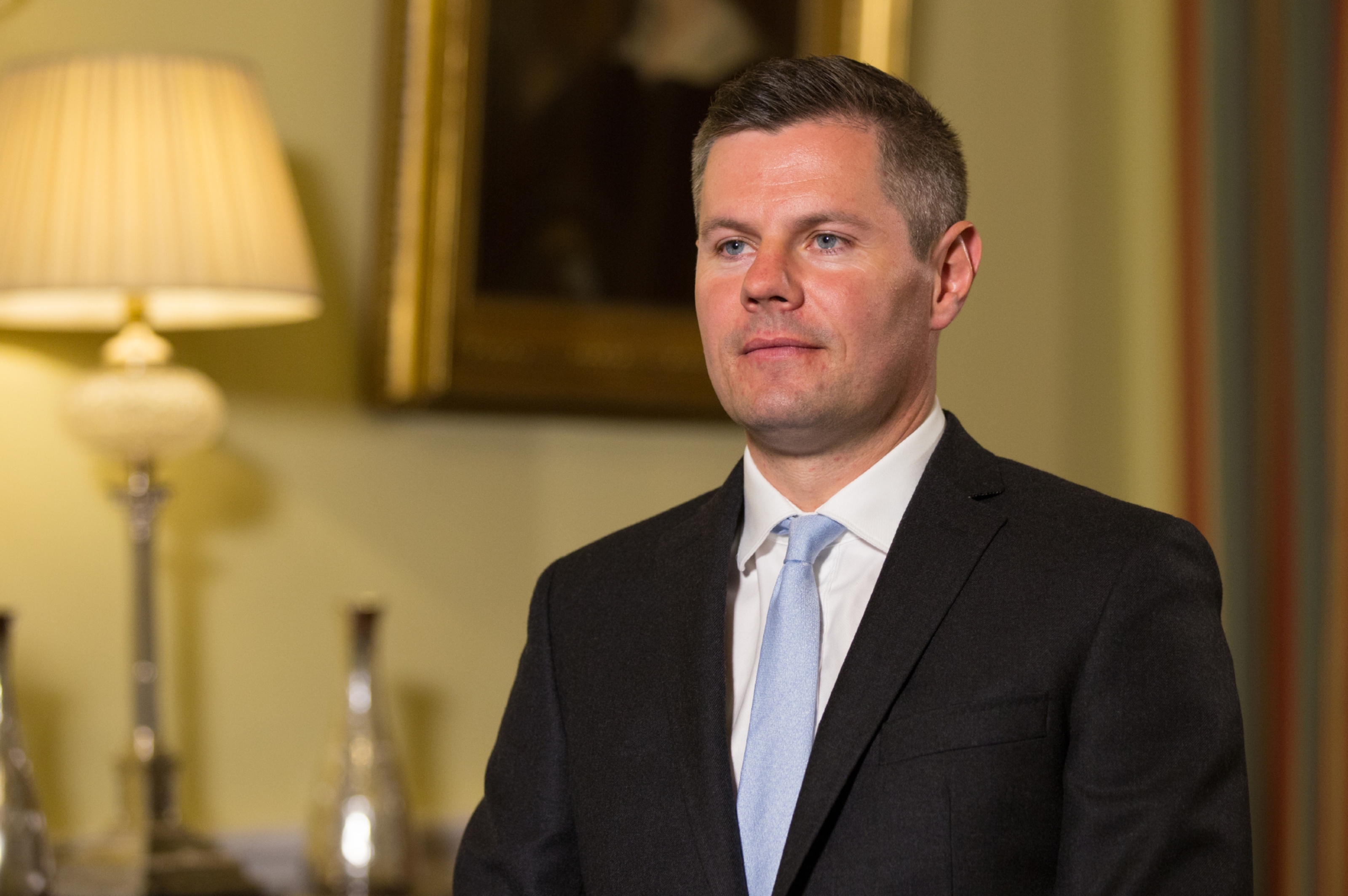 Derek Mackay has been forced into a retreat over business rates after firms threatened a boycott.
The Finance Secretary is promising "further support for business" as he seeks to quell a rebellion from companies facing hikes of more than 200%.
Mr Mackay, who will be grilled by MSPs today, is to outline a package that will help businesses "better deal with the impact of the forthcoming revaluation of business rates".
He previously told MSPs he would not intervene further.
"Before the new property values came out I took action to support business," he said. "Since then I have been listening to firms across Scotland and today I will set out further steps to support Scotland's economy."
From April, many businesses and organisations are seeing their rates go up because of new calculations on the rateable value of premises, which were carried out in 2015 when the economy was in better shape than it is now.
Those values are multiplied against a figure set by the Scottish Government known as the poundage, which is currently set just below £0.47, to arrive at the sum owed.
Although the revaluation is carried out independently from the Scottish Government, ministers have been criticised for refusing to intervene to stave off the risk of job losses.
St Andrew's House say that under the government's rates system more than half of businesses will pay no rates and 70% will pay the same or less.
Mr Mackay has vowed to introudce further support on top of reducing the poundage and raising the threshold at which firms pay the large business supplement.
Scottish Conservative shadow finance secretary Murdo Fraser said Mr Mackay has ignored months of warnings about the impact of the rates increases and was only now responding after being "dragged to parliament kicking and screaming".
"It was clear that a crisis was emerging but instead of acting the SNP sat back and tried to pretend that it had nothing to do with them. Businesses weren't buying it, and they'll now want reassurances that the SNP will take urgent action to redress this situation."
Earlier, Scottish Labour said universities across the country are facing a multi-million pound hike to their business rates.
St Andrews is in line for an increase after the rental worth of its North Haugh campus shot up by 14% under a controversial revaluation, according to the Labour analysis.
But the Scottish Government said the figures fail to take account of the charity relief that it gives to most universities.