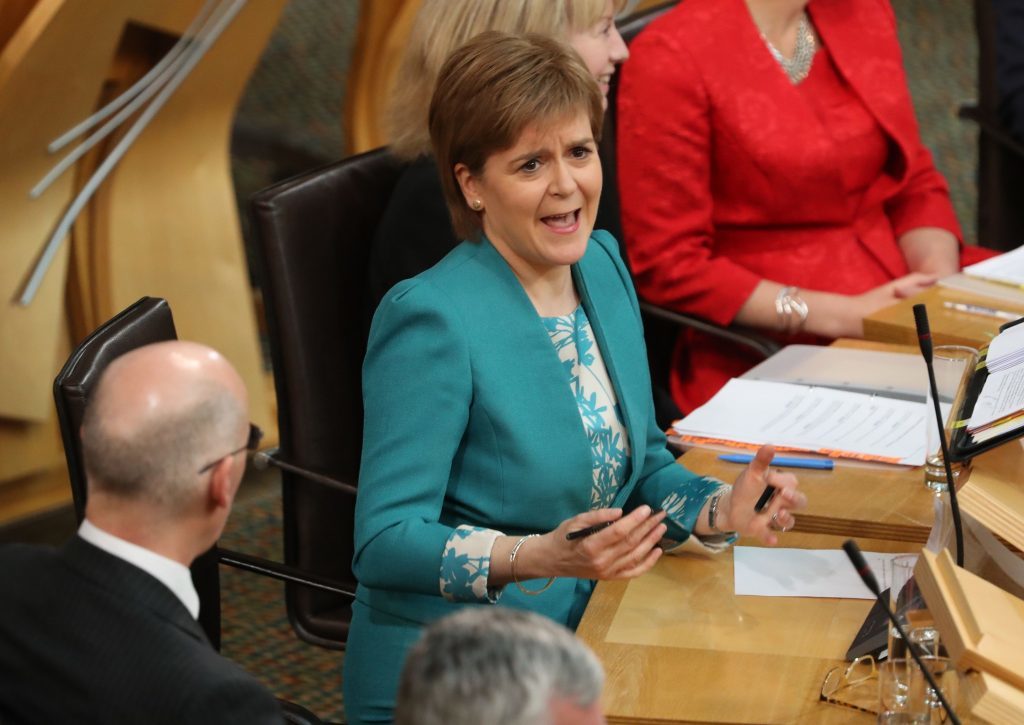 Nicola Sturgeon defended her government's £136,000 intervention in the Supreme Court case on Brexit as a Conservative MSP accused her of splurging millions on breaking up the UK.
First Minister's Questions – 23rd February 2017

Earlier today First Minister Nicola Sturgeon took questions from party leaders and other MSPs in the Debating Chamber at Holyrood.Please take the time to read our online discussion rules before commenting: www.parliament.scot/discussion-rules. Personal insults will be removed.We're trialling Facebook Live over the next few weeks, so please be patient as we work things out!#FMQs

Posted by The Scottish Parliament on Thursday, 23 February 2017
The SNP leader laid into Tory backbencher Maurice Golden at First Minster's Questions after he lambasted her for wasting taxpayers' cash on promoting independence.
She struck back saying her administration would not have needed to take part in the court action over the triggering of Article 50 if the UK Government did not pursue a case they were not going to win.
Mr Golden, a West Scotland MSP, asked the First Minister if she thought the £136,000 outlay was good value.
He added: "This SNP Government will literally say and do anything that they think furthers their goal of tearing our Union apart.
"And they don't care how much Scottish taxpayers' money they squander in the process.
"This £136,000 is one example of the 10s of millions of pounds that this SNP Government spends on policy decisions that they believe will promote separation."
Ms Sturgeon mocked Mr Golden for raising the issue of cost when the Conservative Government had refused to reveal how much they have spent on the case.
She added her government's intervention was "necessary to force the UK Government to enact the legislation that is currently going through the Westminster parliament before the triggering of Article 50".
"The case also raised fundamental issues about the rights of people in Scotland and the role of this parliament," she added.
"So yes I do think it was absolutely right that this government, like the government in Wales, defended our interests in what was the most important constitutional law case for many, many years."
The Lord Advocate last month made representations before the UK's most senior judges, who ruled that the triggering of Article 50 required parliamentary approval.
It was also confirmed that Holyrood could not block the start of the Brexit process.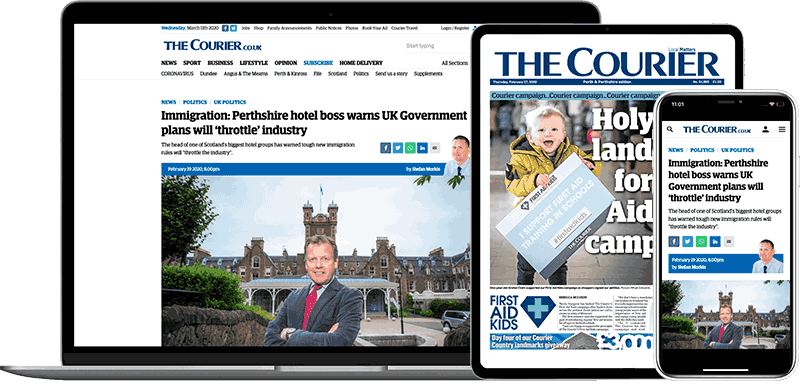 Help support quality local journalism … become a digital subscriber to The Courier
For as little as £5.99 a month you can access all of our content, including Premium articles.
Subscribe