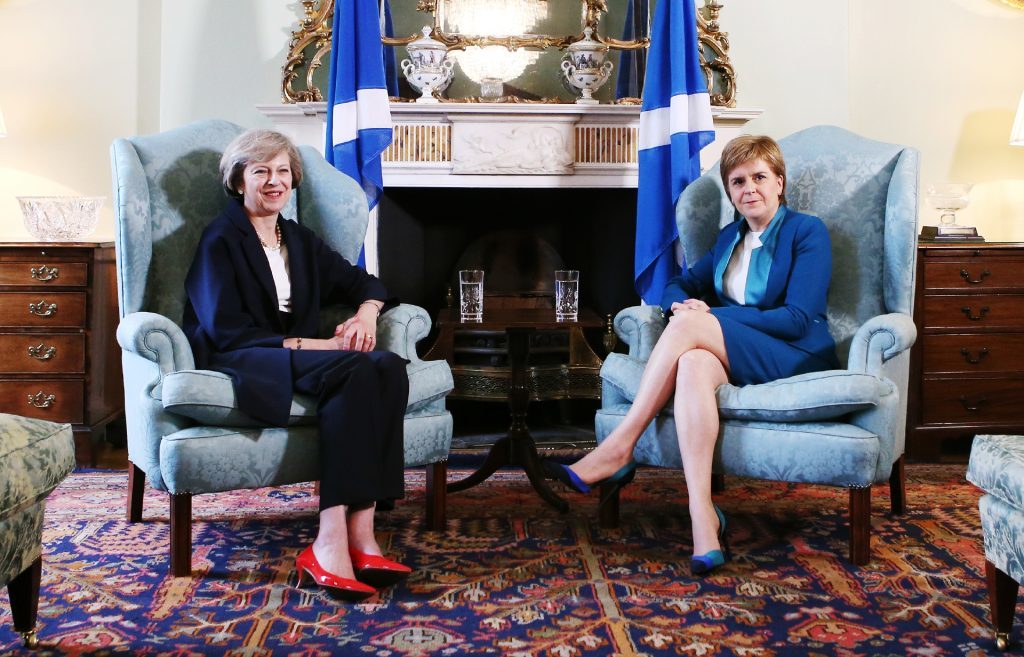 Theresa May has accused the SNP of playing games with Scots' lives in a bid to win independence.
In an exclusive interview with The Courier, the Prime Minister said Nicola Sturgeon's government has "tunnel vision" on the constitution and has neglected domestic duties as a result.
The First Minister accused UK ministers of acting with "obstinacy and intransigence" by refusing to accept suggestions from their Scottish counterparts on Brexit negotiations.
Mrs May said: "The way I look at this is very simple. I believe passionately in the Union, I'm Prime Minister of the United Kingdom, but to me what matters is how we as politicians deliver for ordinary people in their day-to-day lives.
"Politics is not a game and I can't help but feel that the SNP does treat it as a game and they have this tunnel vision of only looking at the issue of independence. I think what people want to see is the SNP government looking at the issues that matter to them on a day-to-day basis: the Scottish economy, reform of schools, jobs, the NHS.
"I think it is clear that people in Scotland don't want a referendum. They want an SNP government getting on with the job."
The Conservative leader will address the party's Scottish conference in Glasgow on Friday.
Ms Sturgeon hit back, accusing the Mrs May of using "the language of Westminster diktat" and claiming her ministers have sought "consensus and cooperation".
She said: "The Prime Minister spoke last July of not triggering Article 50 until there was 'a UK approach and objectives' – but has subsequently proceeded towards the triggering by signalling a hard Brexit outside the single market without any agreement or significant consultation with Scotland or the other devolved governments.
"If the Prime Minister thinks she can come to Scotland and sermonise about where power should lie, in the manner of one of her Tory predecessors, she should remember this: her government has no mandate in Scotland, and no democratic basis to take us out of Europe and the single market against our will.
"But increasingly, this Tory government seems to think it can do what it wants to Scotland and get away with it."
See Friday's Courier for the full exclusive interview with the Prime
Minister.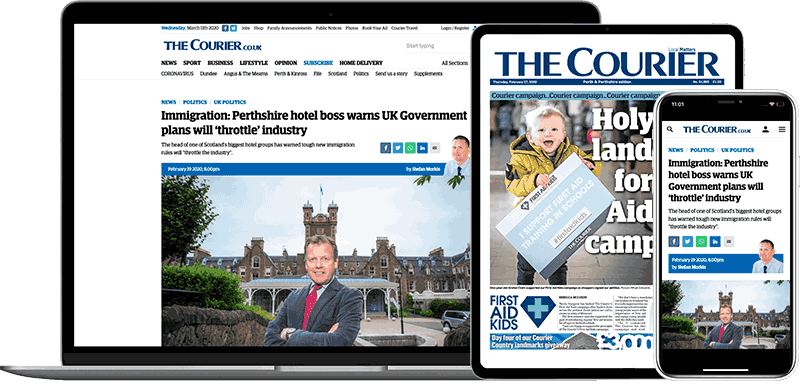 Help support quality local journalism … become a digital subscriber to The Courier
For as little as £5.99 a month you can access all of our content, including Premium articles.
Subscribe