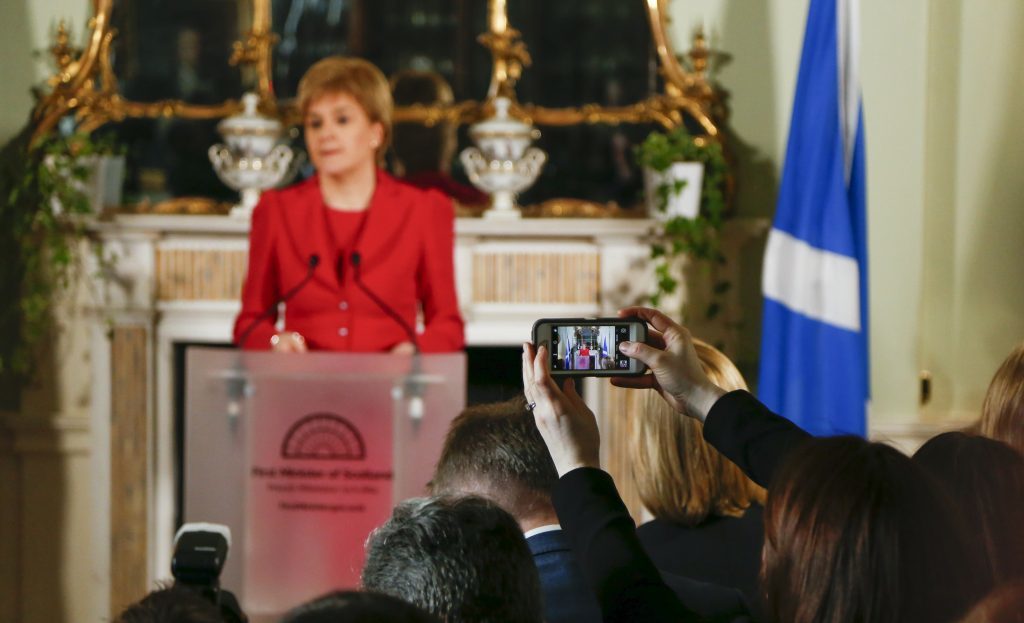 There is no going back now for Nicola Sturgeon as she demands from Downing Street the power to hold a second referendum.
Her tactic of linking the threat of another referendum to Brexit has been criticised by figures such Jim Sillars and Kenny McAskill, but Monday's announcement commits her to the path.
The next act in this extended drama is for the Prime Minister to decide if a Section 30 will be granted which would make an independence referendum legal and that requires a vote in Westminster. There are significant obstacles before anyone can confidently say a vote is definitely happening.
Should the Scottish Parliament get the power to hold a legal referendum, one thing is certain, Scotland will never be the same again.
Sturgeon is gambling with, not just Nationalist hopes, but the entire historic nature of the relationship between Scotland and England. If she wins then the UK is over, but if she loses then Scotland's status in the UK can only be severely diminished.
Unionists have long argued that Scotland gets a favourable deal from the UK. They argue that in economic terms, the Scots get higher spending, and in political terms, are adept at wrangling new powers for Holyrood. Should independence be rejected a second time, this leverage is unlikely to last.
This may prove influential – Scots will have been pushed to an independence ultimatum. There may be little guarantee that staying in the Union is any less risky than leaving.
Scottish Nationalists have to hope that the last two years have been spent productively answering tough questions on currency, debt and transition costs. There is no evidence this has happened apart from a listening exercise last year, which has yet to report, and a Growth Commission tasked with finding ways of boosting the Scottish economy, which has also yet to publish its findings.
One of the issues which is at play is that Sturgeon's inner circle is so tight it may only include herself and her husband, Peter Murrell, chief executive of the SNP. Senior ministers and the parliamentary parties in Holyrood and Westminster are not informed of her intentions. This allows her to play hardball with the Prime Minister without any leaks, but also spreads uncertainty.
I have been sceptical of the wisdom of Sturgeon's tactic, linking her political dreams to the actions of an opponent. Whether this tactic proves smart or not, one does have to admire her nerve.
She has called for new referendum powers when her supporters have no plan, no answers to tricky questions, and no clarity on whether they are fighting for Scotland to stay in the EU, or just for Scotland to become independent.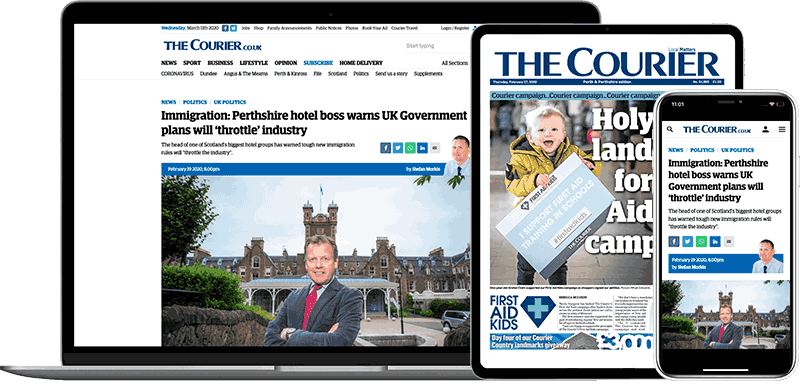 Help support quality local journalism … become a digital subscriber to The Courier
For as little as £5.99 a month you can access all of our content, including Premium articles.
Subscribe