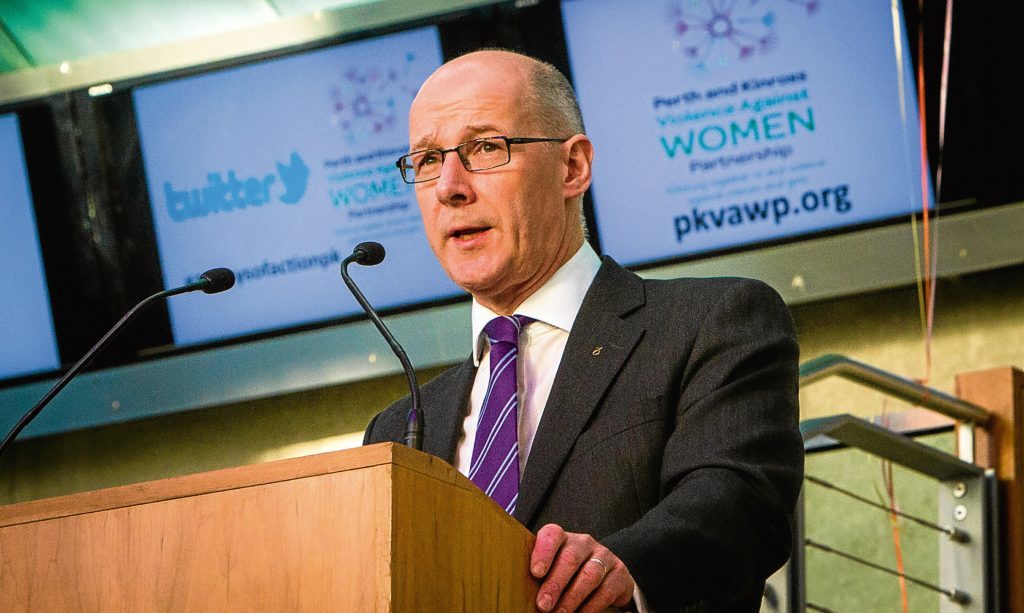 John Swinney has promised to cover the cost of university tuition for another cohort of EU students.
The Education Secretary answered calls from Dundee University for clarity on whether students from the continent would be charged for higher education tuition in Scotland.
Mr Swinney had already pledged to maintain free tuition for undergraduates starting later this year, but announced on Friday that would be extended to 2018.
University chiefs at Dundee told The Courier earlier this month that the Scottish Government should come clean on whether it will introduce charges.
On a visit to the City of Discovery to meet students, Mr Swinney said: "I am proud that Scotland is a destination of choice for EU students and I am delighted to give them further reassurance by confirming that support from the Scottish Government for tuition-free studies will continue for those commencing courses here in the 2018/19 academic year."
Bosses at the institution say the world-class reputation of Scottish universities is at risk if access to European talent is restricted.
Brexit would end the requirement to offer the same free tuition to EU students that Scots are entitled to, which currently exists under anti-discrimination rules laid down by Brussels.
Prof Sir Pete Downes, Dundee University's Principal, said: "This is a really timely announcement because we are just beginning the cycle of recruitment for the 2018/19 intake and so we have students making tentative inquiries – over courses being available to EU students, over tuition costs.
"We are now able to give them certainty, not just in terms of when they come but for the duration of that course."
Scottish Conservative shadow education secretary Liz Smith said Mr Swinney's announcement is "welcome news for Scotland's universities and for EU students wanting to study in Scotland".
"Students – and indeed staff – from the EU make a very significant contribution to our higher and further education institutions.
"While everyone recognises the complexities of the Brexit negotiations, I hope the UK Government will soon be in a position to give similar guarantees."
Mr Swinney said the refusal from UK ministers to reassure EU nationals living in Scotland they can stay post-Brexit is "deeply concerning".
Indre Urbanaviciute, president of Dundee University Students' Association and a finance graduate, says she is angry about being treated as a "negotiating tool".
The 24-year-old Lithuanian added: "I finish my (presidential) term in June and I am applying for jobs but I worry that employers will not want to take me on because they don't know if I'll be able to stay."
Theresa May has said it would be wrong to guarantee EU nationals can stay without a reciprocal agreement from other member states for Brits.
A UK Government spokeswoman said they "will continue to welcome the brightest and the best to the UK, and the UK will continue to be a great place to study".
"Our position on EU nationals is crystal clear," she added.
"We want to seek an early agreement to secure the status of EU nationals living in the UK and that of UK nationals living in the EU.
"We have informed EU leaders that we stand ready to reach such a deal right now and as we enter negotiations this will remain a top priority."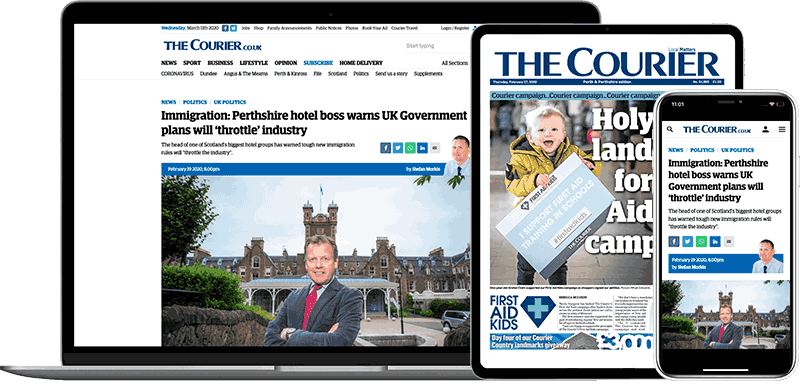 Help support quality local journalism … become a digital subscriber to The Courier
For as little as £5.99 a month you can access all of our content, including Premium articles.
Subscribe