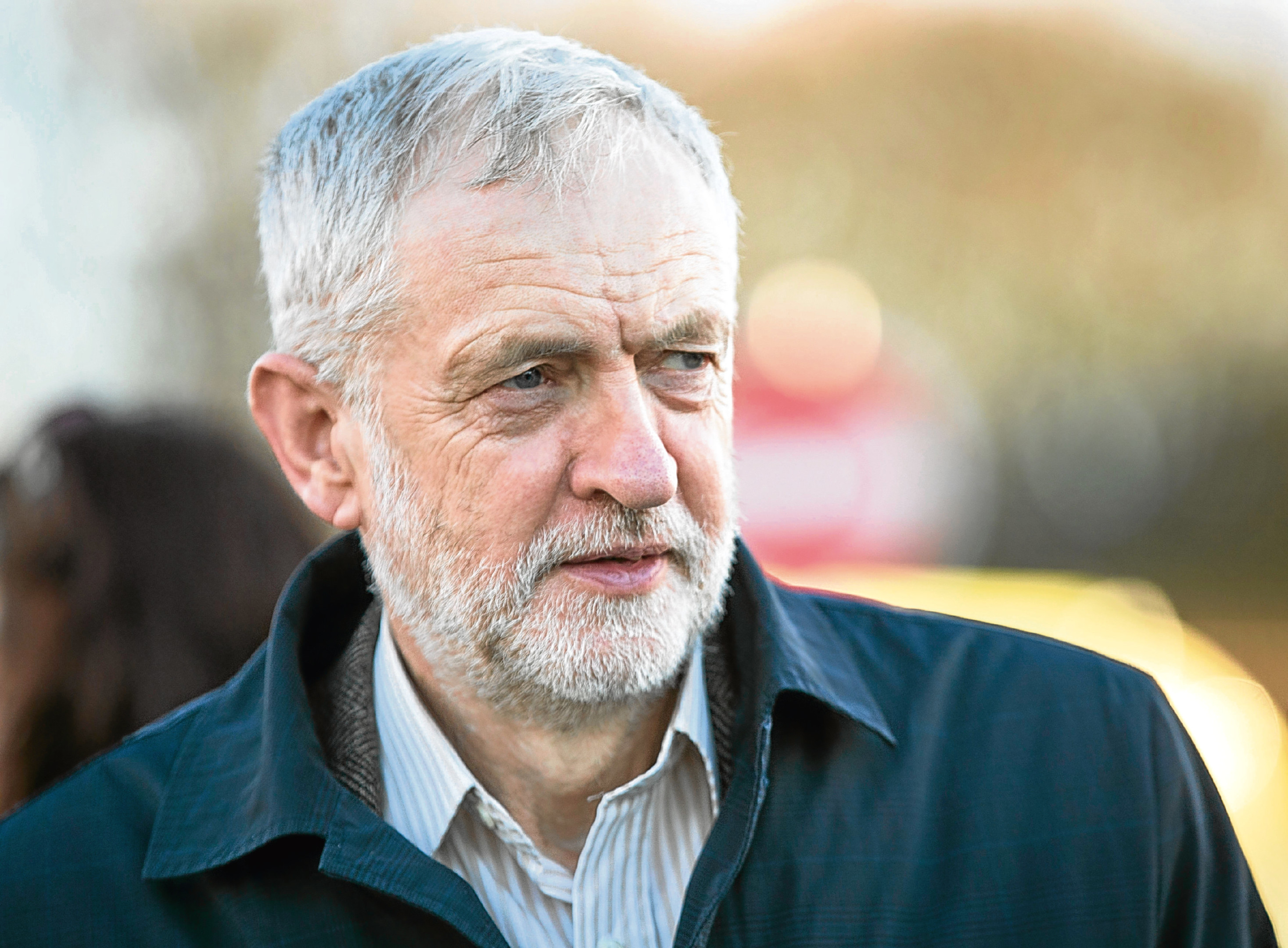 A second Scottish independence referendum should not take place until after the UK leaves the European Union, Jeremy Corbyn has said.
The UK Labour leader vowed, however, that his MPs would not vote to block a bill for a return to the polls if a vote ended up taking place on the issue in the Commons.
MSPs are expected to formally back calling for a section 30 order, which would give Holyrood the legal power to hold another ballot, on Tuesday evening.
Mr Corbyn told ITV's Peston on Sunday programme: "The Scottish Parliament will make its decision this week on it, I do not think a second referendum in Scotland is a good idea.
"I think the economic strategy being put forward by the SNP would be pretty disastrous in Scotland, £15 billion gap between what's needed and what is the income in Scotland under existing Scottish government figures.
"However, if that's what the Scottish Parliament wants then I think it would be wrong for Westminster to say to Scotland, well we gave you this devolution but sorry, this is where it stops."
Mr Corbyn said there should be discussions around "the question of the timing and the date" of another referendum.
First Minister Nicola Sturgeon wants a second vote to take place between autumn 2018 and spring 2019, which she says would give enough time for the details of Brexit to emerge and for people to know what they are voting for.
Article 50, the formal mechanism facilitating the UK's exit from the EU, will be triggered on Wednesday. Under its terms, Britain will leave the Brussels bloc two years from the legislation being triggered.
Asked when the right time for a second Scottish referendum would be, Mr Corbyn said: "Well, I would have thought during Brexit negotiations is an extremely bad idea because clearly there needs to be a position put forward where we know what the trade relationship could be in the future and what's on offer, and the Scottish people also know what's on offer."
Labour sources later clarified he meant that a vote should take place once the full Brexit process is finished, which would push any date beyond Ms Sturgeon's timetable.
One senior figure within the party admitted the UK leader's "language is very loose" but insisted his message was clear with the Scottish party's policy.