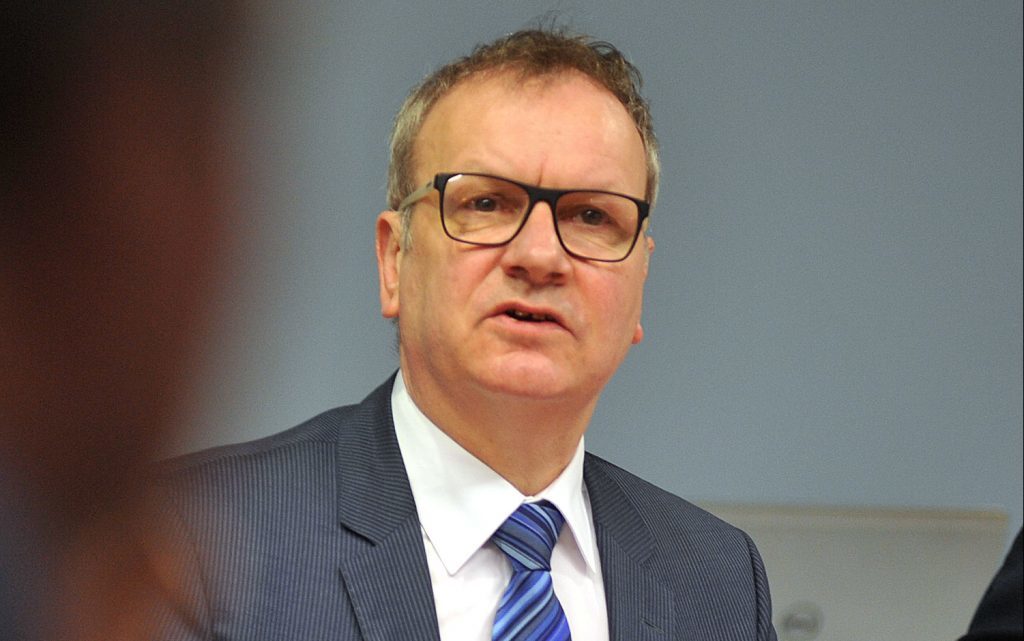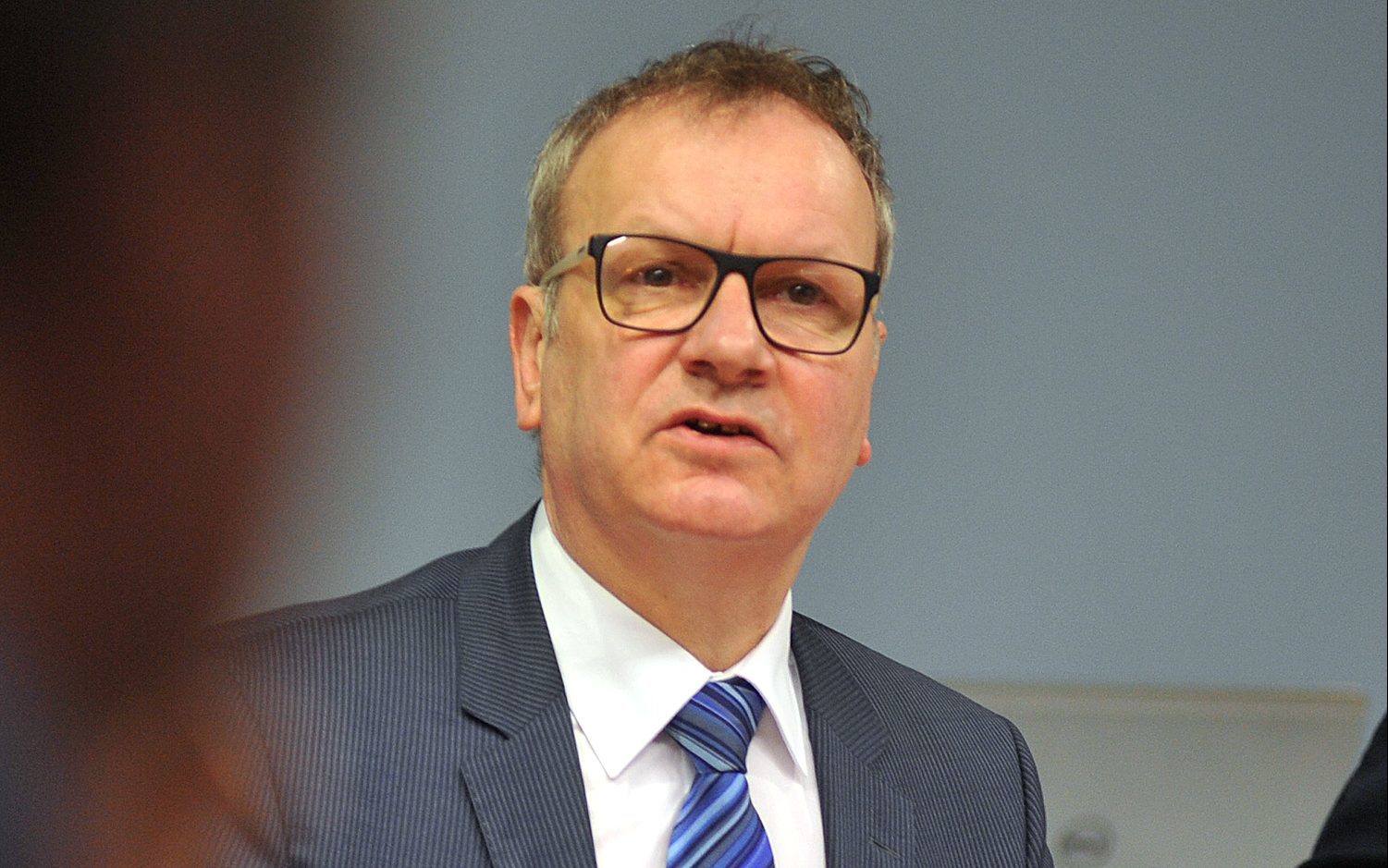 Senior Conservative politicians are targeting Pete Wishart's Perthshire seat as they aim to increase their number of Scottish MPs.
Murdo Fraser, the shadow finance secretary, launched a personal attack on the SNP politician as Tory insiders briefed they are confident of winning the constituency in the June general election.
The Mid-Scotland and Fife MSP called on First Minister Nicola Sturgeon to condemn a tweet sent by Mr Wishart which used sexually explicit language to describe unionist candidates at the upcoming council elections.
Mr Fraser said: "Fortunately the voters in Perthshire, who deserve a whole lot better than this, will be able to do what the SNP cannot and boot this second-rate MP into touch at the next election in seven weeks' time."
An SNP source said: "This smacks of desperation from Murdo Fraser on a day when the leader of his party, Theresa May, has announced the U-turn to end all U-turns on a snap general election."
Ruth Davidson, the Scottish Conservative leader, said she is "optimistic about the prospect of increasing our number of seats" and is understood to be personally keen that one of her candidates wins the Perth and North Perthshire seat.
Mr Wishart has increased his majority in every election he has contested, however, and recorded more than half the vote, and a majority of almost 10,000, in 2015 despite a high-profile Conservative campaign.
The Courier understands Ian Duncan, the Alyth-born Conservative MEP, is favourite to challenge Mr Wishart in June.
He will likely take heart from last May's Holyrood election, where the Conservatives cut the majority of John Swinney, the Deputy First Minister who is seen as a popular and hardworking local MSP, from 10,353 to just 3,336.
Mr Wishart failed to return calls from The Courier asking whether or not he intends to stand for election in June.
However, he told the House of Commons: "The calling of a general election now returns to a Prime Minister, and the interests of party now come before the interests of country. In the coming election, we will ensure that Scotland continues to be fully protected from this Tory Government's attempt to take our nation off the cliff edge of their hard Brexit and from their obsession with austerity."
The Tories are also said to be confident of running the SNP close in Angus.
Mike Weir, the sitting SNP MP, said: "I have proven over the past 16 years that I am a strong voice fighting for the issues that matter to people and businesses of Angus."
There are currently 54 SNP MPs with two independents, Natalie McGarry and Michelle Thomson, having resigned the party whip because of police investigations. Labour, the Conservatives and Liberal Democrats each have one Scottish MP.
Ms Davidson said: "We know the SNP will use this campaign to try and manufacture a case for separation.
"The Scottish Conservatives will be fighting a Scotland-wide campaign in this election.
"Our aim is to gain support all over the country. We will be fighting for every vote."
Scottish Labour leader Kezia Dugdale described the election as a "significant and historic choice."
"At this election, the choice again will be clear – a Tory Party intent on a hard and damaging Brexit or a Labour Party that will oppose a second independence referendum and fight for a better future for everybody.
"We will work tirelessly to elect Jeremy Corbyn Prime Minister and deliver a Labour government."
Patrick Harvie, co-convener of the Scottish Greens, accused Prime Minsiter Theresa May of opportunism by calling a snap election.
He said: "Brexit is a mess of the Tory Party's making, and they are calling this election for much the same self-serving reasons as the EU referendum itself."
Scottish Liberal Democrat leader Willie Rennie MSP said: "The Liberal Democrats are relishing the prospect of this election. It is a chance to change the direction of the whole of the UK.
"Our optimistic agenda is pro-UK, pro-EU and progressive. We stand with the majority opinion in this country."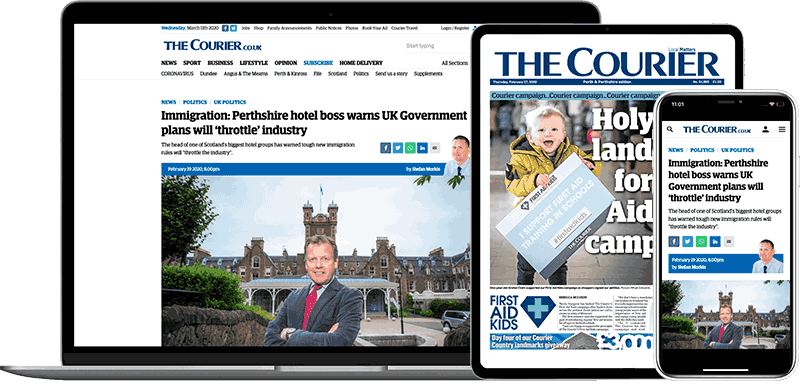 Help support quality local journalism … become a digital subscriber to The Courier
For as little as £5.99 a month you can access all of our content, including Premium articles.
Subscribe