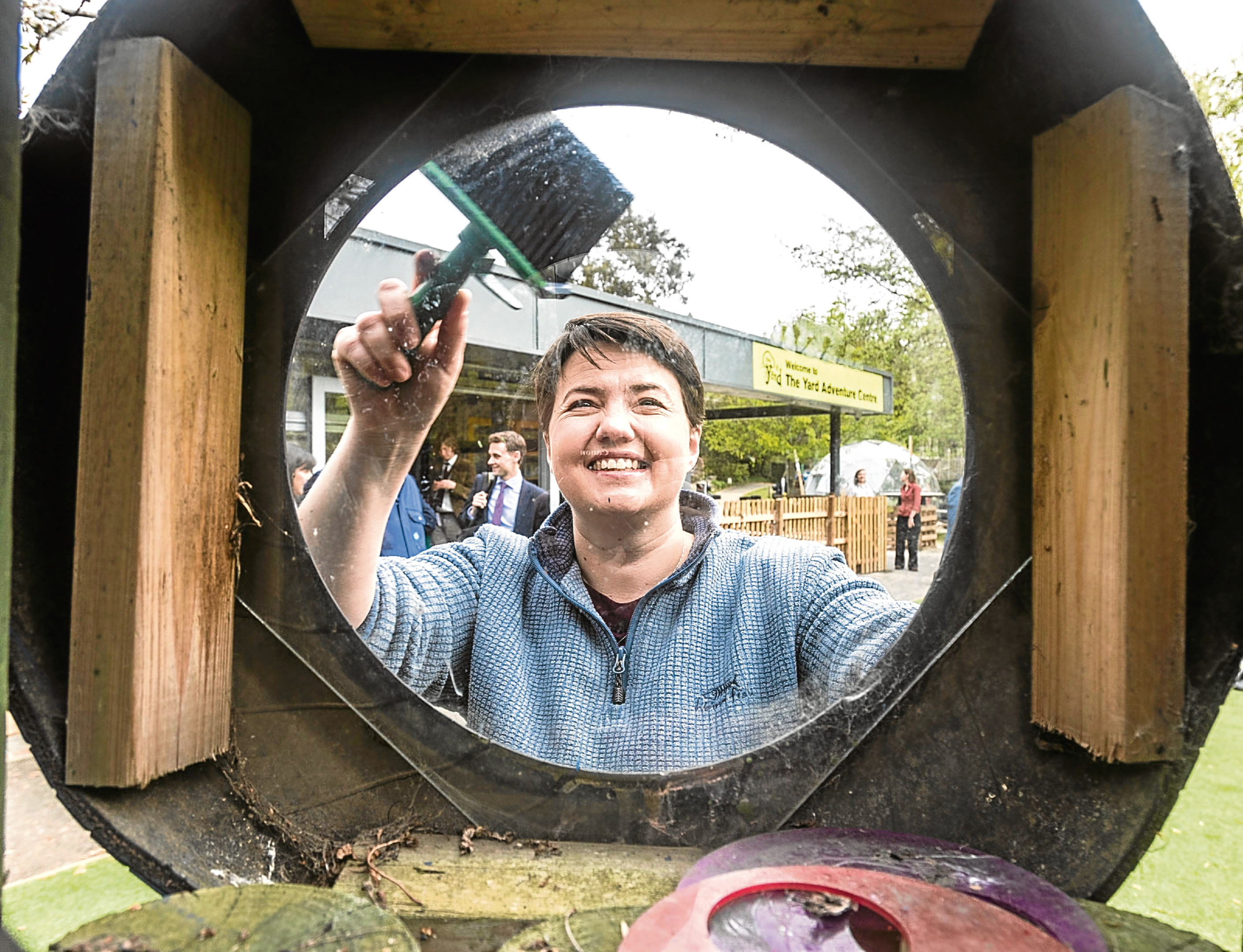 Ruth Davidson has drawn up a secret list of Conservative target seats for this year's general election and is aiming to take out the SNP's Westminster leader.
The Scottish leader predicted her party will return more MPs north of the border than just Scottish Secretary David Mundell in June's snap election and The Courier can reveal the constituencies she sees as winnable.
Senior Tory sources are hopeful of securing a so-called "blue band" across the border between Scotland and England by adding Berwickshire, Roxburgh and Selkirk and Dumfries and Galloway to Mr Mundell's Dumfriesshire, Clydesdale and Tweeddale seat.
John Lamont, the chief whip at Holyrood, is understood to be the favourite to stand for the Berwickshire seat, having missed out by just 328 votes in 2015.
Moray, where Angus Robertson, the SNP's leader at Westminster and Nicola Sturgeon's deputy in the party, recorded a majority of more than 9,000 less than two years ago is also high up the list.
Despite the exceptional swing required, strategists believe the fact that the constituency came as close as anywhere in Scotland to voting for Brexit could put it in play.
Douglas Ross, an MSP and football referee, is understood to be favoured as the Conservative candidate.
He declined to comment.
Ms Davidson said: "If you are talking about Angus Robertson, if the argument and the line from the SNP at this general election is going to be talking about Brexit as much as they can well 49.6% of his seat voted to leave.
"My strong prediction, and I seldom make predictions, is there is no way the SNP is getting 56 this time."
An SNP source said: "You'd think three jobs would be enough for linesman Douglas Ross.
"The people of Moray will take a dim view of him angling for a fourth."
Further down the list is Perth and North Perthshire, where the Pete Wishart holds a near 10,000 majority.
The SNP incumbent has been involved in multiple online controversies over the past few months but has increased his lead over rivals in the past two, occasionally heated, elections he has contested.
Ms Davidson said: "I think Pete is vulnerable to himself. Yeah, we will be giving that one a right good go. Sometimes business and pleasure can mix."
Mr Wishart yesterday announced his intention to seek reelection.
He said: "For the past 16 years I have had the great privilege of serving the people of Perth and North Perthshire as their member of parliament.
"Everybody in the constituency will now know someone who I have assisted."
Delighted to announce that I intend to seek re-nomination as the MP for Perth and North Perthshire. #GE2017 pic.twitter.com/X31Bjq8Id8

— Pete Wishart (@PeteWishart) April 19, 2017
An SNP politician said: "Pete's in with the bricks and works hard locally. I just wish we could take his phone off him."
In the North East, fertile ground for the Conservatives in last year's Holyrood election, West Aberdeenshire and Kincardine is seen as winnable by the party's leadership.
Stuart Donaldson holds a 7,033 majority but Alexander Burnett claimed it for the Tories in the Scottish Parliament.
Meanwhile, it is also understood that Scottish Fishermen's Federation chairman Bertie Armstrong was asked to stand in Banff and Buchan but declined.
He said: "I'm not a member of any political party. That's not part of my thinking at all. I've got a good job in support of the fishing industry."