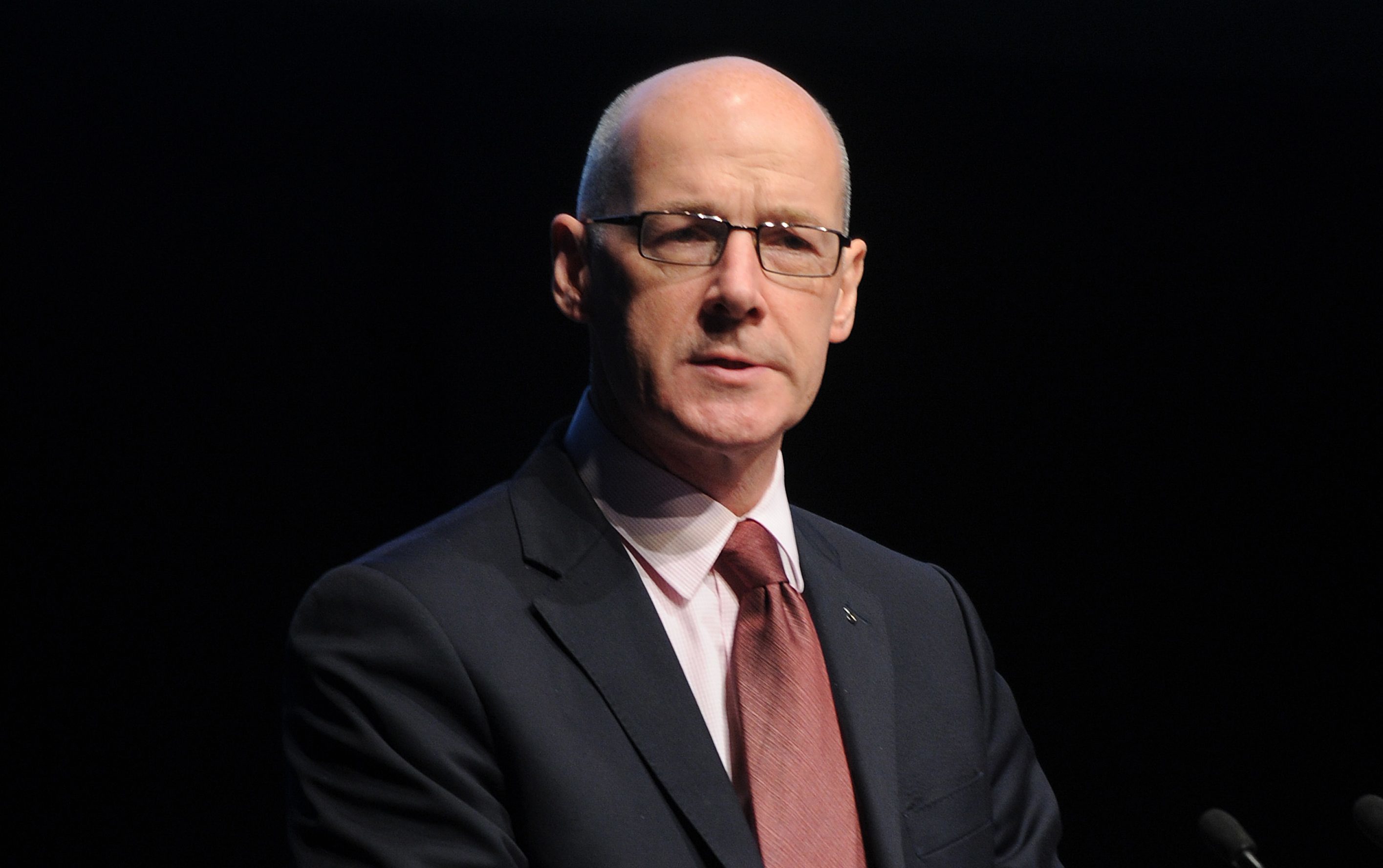 The Education Secretary rejected calls to ban isolation rooms in schools as he pledged to publish fresh guidance on restraint next month.
Tayside mum Beth Morrison has been campaigning for the practice to be abolished, in line with the recommendations of the UN Committee on the Rights of the Child.
John Swinney was challenged by MSPs on Thursday over whether he was simply rebranding as them as "seclusion rooms".
Asked whether "supported separation" includes the use of isolation rooms, Mr Swinney said: "There is the possibility that seclusion may have to be used as a very last resort in such circumstances.
"It shouldn't be used as a form of punishment – that would be wholly and utterly unacceptable – but there may be an argument for it to be used as part of a plan to properly provide safety and security for individuals concerned."
Johann Lamont, the former Labour MSP and convener of the public petitions committee, suggested to Mr Swinney that "simply recasting them as seclusion rooms doesn't address the question that UNCR recommendations has asked us to address, which is that these rooms simply shouldn't exist, even as a last resort".
Mr Swinney said he was not "having a play on words" and the new guidance brings about genuine reform.
Referring to photographs of seclusion rooms he has been shown, he conceded: "I have to accept that practice has not been appropriate so far."
Ms Morrison, of Monifieth, whose son Calum was injured after an incident at Kingspark School in Dundee, has spearheaded a campaign for national guidelines on restraint and seclusion.
She said she had a "fundamental objection" to changing the name of the rooms, while allowing isolation practices to continue.
Mr Swinney said he expects the new guidance to be published by the end of May.