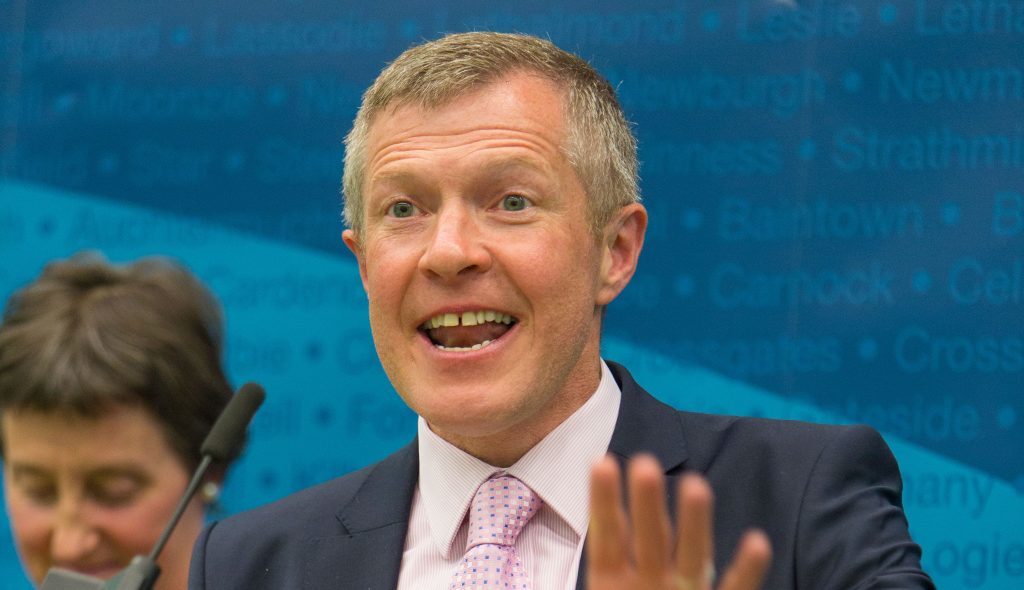 The Liberal Democrats need Conservative votes to stand a chance of beating the SNP in North East Fife, Willie Rennie has admitted.
The leader of the Scottish Lib Dems said he would be "extremely grateful" to any Tories who swapped allegiances in June's general election.
Stephen Gethins claimed the seat for the Nationalists in June 2015, taking his party from fourth place to first as the Conservatives and Liberals argued over which was better placed to win.
Mr Rennie won the Holyrood constituency back from the SNP's Rod Campbell in last May's election, however, and is hoping to repeat the trick when a candidate is selected from an all-woman shortlist on Thursday evening.
He hinted that Tory high command should not campaign hard locally after an energetic effort by Huw Bell two years ago.
"We are looking to get people who are looking to stop the SNP and their divisive second independence referendum," Mr Rennie said.
"Even if we don't agree on everything, all we need to agree on is stopping the SNP."
He added: "We won last year and that will encourage people who perhaps voted Conservative before to come our way but it will also make it clear to the Tory organisation that there is little point in trying to convince people that they can win here when it is very, very plain that they can't.
"I don't think they will put in the same effort (as in 2015).
"We would be extremely grateful to any Conservative-minded person who could back us."
Mr Rennie also insisted his candidate did not have to be a household name to be in with a chance of success, arguing that familiarity with local issues would be more important.
Mr Gethins, the SNP's Europe spokesman, said: "It is increasingly clear, as we have seen from polls and experts, that this is two-horse race between the SNP and the Tories.
"I would urge Liberal Democrat supporters to vote SNP and send a strong message to the Tories on Europe and austerity and to ensure that we have a strong voice for North East Fife."
The Liberal Democrats vote collapsed after forming a coalition UK Government with the Conservatives in 2010 and many commentators are predicting June's election could see the party's fortunes begin to change.
A Conservative spokesman said: "The Lib Dems have form for misleading voters when it comes to the likelihood of them winning. The choice for voters is clear. If you want to stop the SNP and another independence referendum, the only party who'll do that are the Scottish Conservatives."
Help support quality local journalism … become a digital subscriber to The Courier
For as little as £5.99 a month you can access all of our content, including Premium articles.
Subscribe