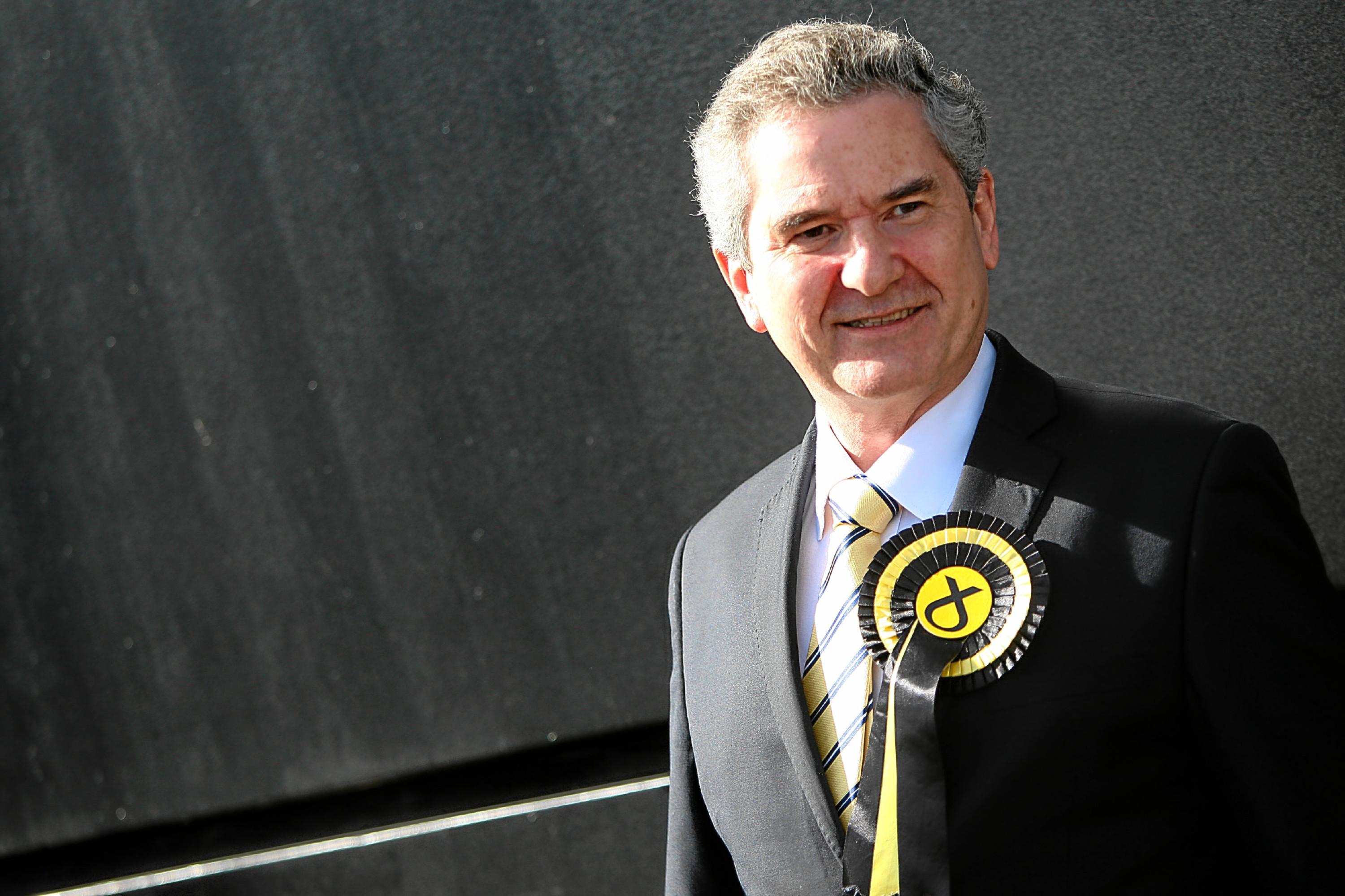 The SNP's Treasury spokesman has claimed Michelle Thomson was treated "unjustly" by his party after being ditched as a general election candidate.
Roger Mullin, who is standing for re-election in Kirkcaldy and Cowdenbeath and arrived in the Commons at the same time as Ms Thomson in 2015, made the unprompted outburst during a podcast interview.
The party's National Executive Committee ruled at the weekend it would not endorse Ms Thomson as a candidate for her former seat of Edinburgh West amid a police probe into property deals.
Speaking to the Political Yeti Politics Podcast, Mr Mullin said: "I would like to indulge before I ask a question and just say personally how much I regret that Michelle Thomson is not running as a candidate.
"She has been a very good friend of mine and I think she has been treated unjustly. I just wanted to put that on the record."
Asked by The Courier who has treated Ms Thomson unjustly, Mr Mullin said: "Two bodies. One is the press and one is the SNP.
"I think in the first case, you will probably know that four newspapers had to print apologies because they were claiming things that were completely untrue and if you had competent journalists they could have found that out by working the phones.
"There was also stuff on the TV that was completely untrue about business practices and the likes.
"In terms of the SNP, we did not have proper policies in place where people could properly have matters dealt with quickly."
SNP conference passed a rule two years ago forbidding MPs from publicly criticising "a group decision, policy or another member of the group".
All 54 of the SNP's sitting MPs have been endorsed as candidates. Ms Thomson, 52, resigned the party whip when it emerged she was at the centre of inquiries into alleged irregularities relating to property transactions.
She said at the weekend that she was "very disappointed with the decision" banning her from selection before confirming she would not to put herself forward for election as an independent candidate.
Ms Thomson added: "I have always made it clear that I have done nothing wrong and it is a matter of public record that it was the solicitor who was under investigation and not myself, that no charges have ever been brought and that I assisted Police Scotland on a purely voluntary basis."
James Kelly, Scottish Labour's general election campaign manager, said; "Nicola Sturgeon's MPs have been a continuous source of embarrassment to the SNP, so it is no surprise to see one of them now standing up to defend her.
Tory North East MSP Liam Kerr said: "This is the latest in a long line of embarrassing revelations for the SNP in relation to the Michelle Thomson saga."
The SNP declined to comment.