The Tories have a 50-50 chance of toppling the SNP's depute leader in what would be a "real Ed Balls moment" for Scotland, says Ruth Davidson.
The Scottish Conservative leader said the general election fight for Angus Robertson's Moray seat will be a "Titanic battle" between her party and the Nationalists.
Mr Robertson, who is also the SNP's leader in Westminster, secured a 9,065-vote majority over his Tory rival Douglas Ross in 2015, who he will be up against on June 8.
But Ms Davidson said their chances of winning the seat are "close to 50%".
Asked about the symbolism of sacking one of Westminster's political heavyweights, she said: "I think should Angus Robertson's seat fall, it's a real Ed Balls moment for Scotland."
She said he is likely to lose his Moray seat, which had the highest Brexit vote in Scotland, because of simmering anger from Remain voters.
Ms Davidson said: "I don't think anyone in the press has actually cottoned on to how angry pro-UK Remainers are that Nicola Sturgeon, Angus Robertson and others have hijacked their Remain vote to be a proxy for independence.
"People are furious about it."
Labour's former shadow chancellor Ed Balls, who went on to become a Strictly Come Dancing star, was defeated by the Tories in his Morley and Outwood constituency.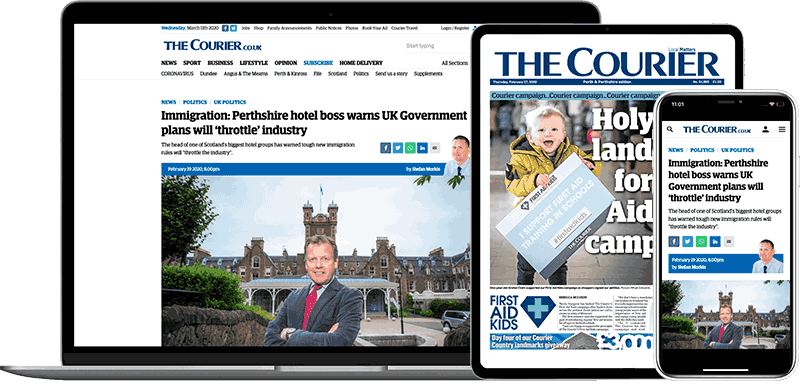 Help support quality local journalism … become a digital subscriber to The Courier
For as little as £5.99 a month you can access all of our content, including Premium articles.
Subscribe