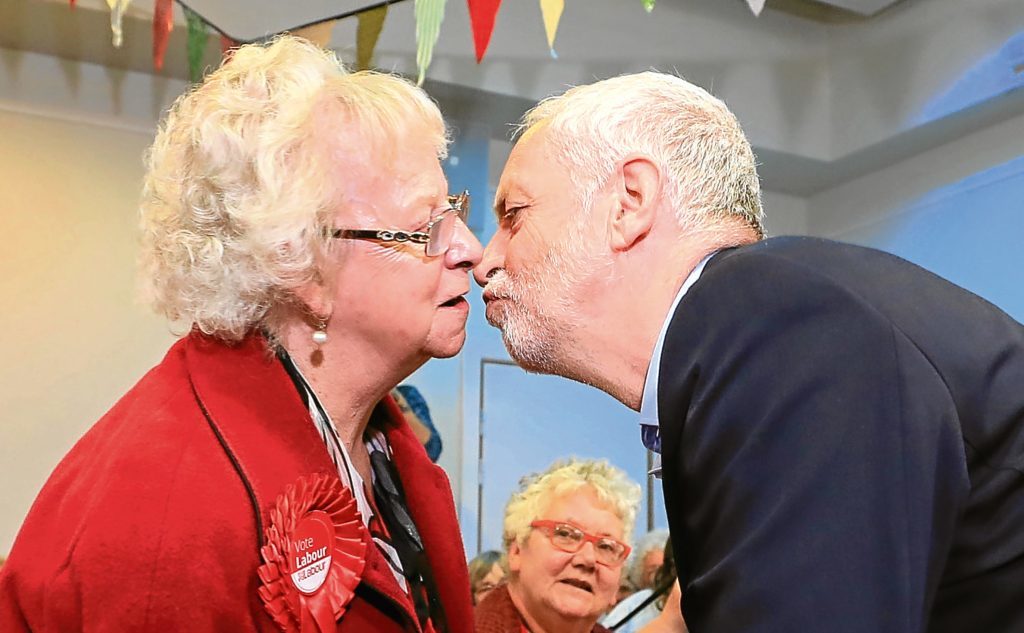 Jeremy Corbyn will reject a second independence referendum as "unwanted and unecessary" in Labour's general election manifesto, two months after saying another vote would be "absolutely fine".
The UK party leader will launch the document, a draft of which was leaked to the press last week, on Tuesday with his Scottish counterpart Kezia Dugdale.
It comes as Nicola Sturgeon was quizzed on the SNP's currency plans for an independent Scotland.
Speaking ahead of the manifesto launch in West Yorkshire, Mr Corbyn said: "Holding another referendum on leaving the UK is the wrong thing to do for Scotland's economy, especially when there is so much economic uncertainty from the Tories' plans for a reckless Brexit.
"Labour will campaign tirelessly to ensure Scotland remains part of the UK. Independence would lead to turbo-charged austerity for Scottish families."
The London MP has previously said it would be wrong for Westminster to block a second referendum if the Scottish Parliament voted in favour of one.
The majority of Holyrood's MSPs have already backed First Minister Nicola Sturgeon's call for another vote in the wake of Brexit.
The party, which had just one Scottish MP before the election was called, has been pushed back to third place in Scotland behind the Tories, who have made rejecting another referendum central to their campaign.
John Lamont, the Scottish Conservative candidate for Berwickshire, Roxburgh and Ettrick, said: "Mr Corbyn may be reluctantly issuing words on independence now when Labour are tanking in the polls.
"But the fact is he couldn't be bothered campaigning during the referendum, and has since said it's 'absolutely fine' for the SNP to have a second divisive separation vote."
Meanwhile, First Minister Ms Sturgeon was questioned on her plans for independence after she ruled out adopting the euro in a series of Sunday telvision interviews.
Asked what currency could be used on BBC Radio Scotland, the SNP leader said: "The starting point for an independent Scotland is we'd use the pound, it's our currency.
"When we come to an independence referendum, if we come to an independence referendum, these issues will be subject to the greatest of scrutiny.
"I can say with confidence (that an independent Scotland will not join the euro) because there is no rule that forces any member of the EU to join the euro, that is simply a statement of fact.
"But we are in a Westminster election campaign right now, not an independence referendum."
Later, during a campaign visit in Hamilton, Ms Sturgeon said that an SNP victory in the general election north of the border would provide a mandate for Scotland to be at the centre of Brexit talks and for her to have a seat at the negotiating table.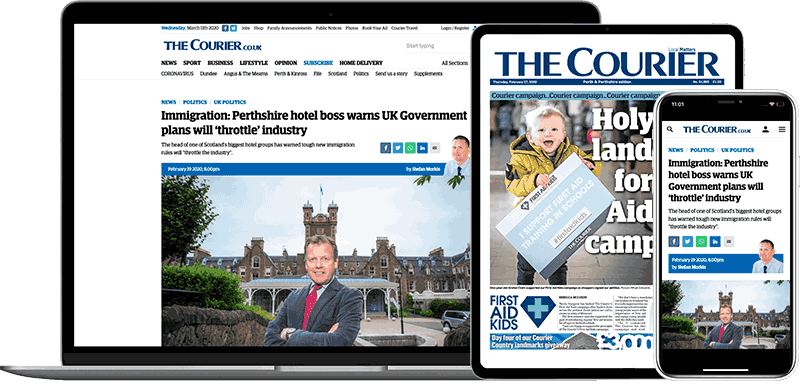 Help support quality local journalism … become a digital subscriber to The Courier
For as little as £5.99 a month you can access all of our content, including Premium articles.
Subscribe