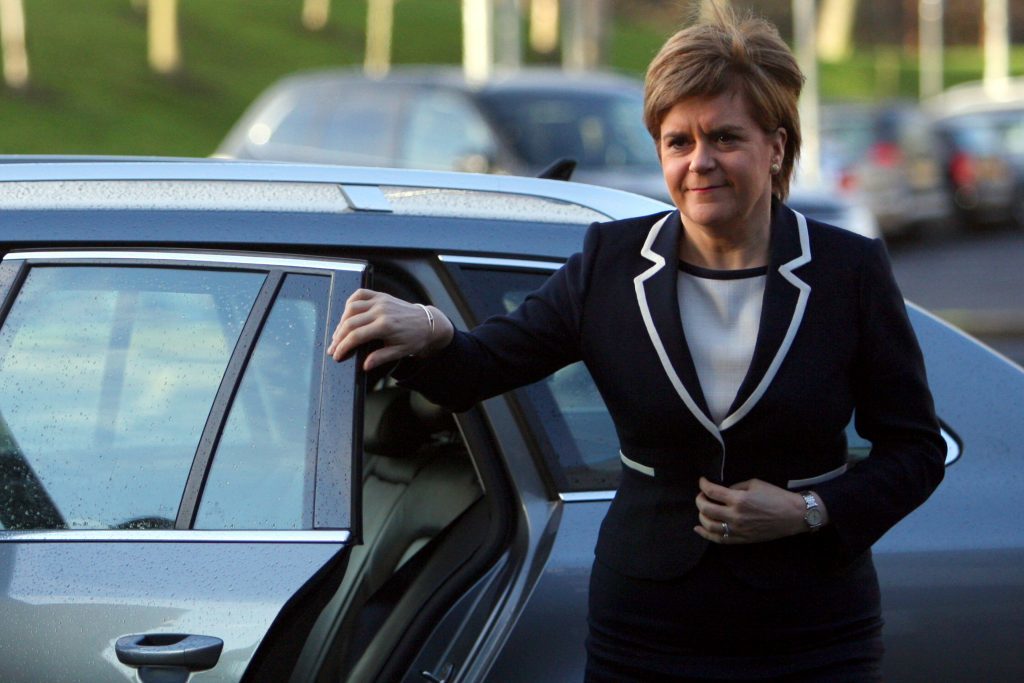 A charge nurse who claimed she is forced to use food banks to make ends meet last night told Nicola Sturgeon she has "no idea how demoralising it is to work within the NHS."
In a heated general election TV debate featuring the leaders of all Scotland's main parties, Claire Austin put the First Minister on the spot about the current 1% cap on public sector pay increases.
The average pay of a band five staff nurse starts at £22,000 and it takes eight years to get up to £29,000.
Ms Austin said: "How do you expect someone to live on that? We are now having to strike. Do you think that's what nurses go into nursing for?
"I'm telling you now I would rather leave nursing, as would many more of my colleagues, than have to strike because you have no idea how demoralising it is to work within the NHS.
"Don't come on your announced visits. Come in on the middle of any day into any ward, any A&E department. Come on in and see what we are up against."
Ms Sturgeon, who has been criticised for not intervening to scrap the below inflation cap in recent weeks, said her sister works in the NHS and said the pay freeze was "unsustainable" now inflation is increasing.
A recent non-binding Labour motion at Holyrood calling for the public  sector pay cap to be lifted for nurses was defeated after the SNP and Conservatives voted against it.
Ms Austin's public Facebook page talks about struggling for money but also contains photographs from a holiday to New York for Christmas and New Year's Eve 2016. It is not clear how this was paid for.
Conservative leader Ruth Davidson was earlier criticised for saying she agreed with the Tory manifesto pledge to reduced annual net immigration below 100,000, with Ms Sturgeon claiming it would be devastating for the Scottish economy."
Liberal Democrat leader Willie Rennie said the limits threaten world class universities like St Andrews.
Ms Davidson urged the SNP leader to ditch plans for a second independence referendum.
She said: "The country said 'No' and you won't listen to them."
Ms Sturgeon came under fire on education from teachers in the audience and  Labour leader Kezia Dugdale.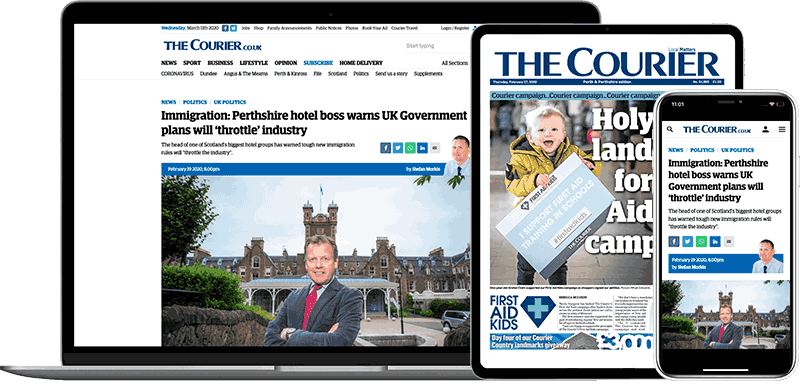 Help support quality local journalism … become a digital subscriber to The Courier
For as little as £5.99 a month you can access all of our content, including Premium articles.
Subscribe