The Scottish Parliament's presiding officer has led MSPs in paying tribute to the victims of the Manchester terror attack.
At least 22 people, many of them children, died when a suicide bomber detonated a device moments after US singer Ariana Grande had finished her concert at the Manchester Arena on Monday evening.
Campaigning for the General Election was suspended across the UK, and the Scottish Parliament amended its schedule to allow for a statement from First Minister Nicola Sturgeon.
Presiding Officer Ken Macintosh said: "The fact that those deliberately targeted in the attack were innocent children and young people, who had come together to enjoy a concert, makes the news all the more devastating."
He added: "Flags are flying at half mast at Holyrood today, as a mark of respect for the victims.
"I have, this morning, written to the mayor of greater Manchester, Andy Burnham, on behalf of the Scottish Parliament, sending our thoughts, prayers and support to all those affected by these awful events."
Ms Sturgeon said: "There can be nothing more cowardly than attacking children and young people enjoying a fun night out.
"Across Scotland today, we stand in solidarity with the people of Manchester—a great city with which so many people in Scotland share a close affinity."
She added that although "there is no intelligence of any increased threat or risk to Scotland … Police Scotland has increased security at key locations such as transport hubs and city centres. There has also been an increase in the number of armed police and armed response vehicles being deployed across Scotland."
Opposition party leaders Ruth Davidson, Kezia Dugdale, Willie Rennie and Patrick Harvie also paid tributes to the victims, and to Manchester's determination not to give in to terrorism.
The session ended with a minute's silence.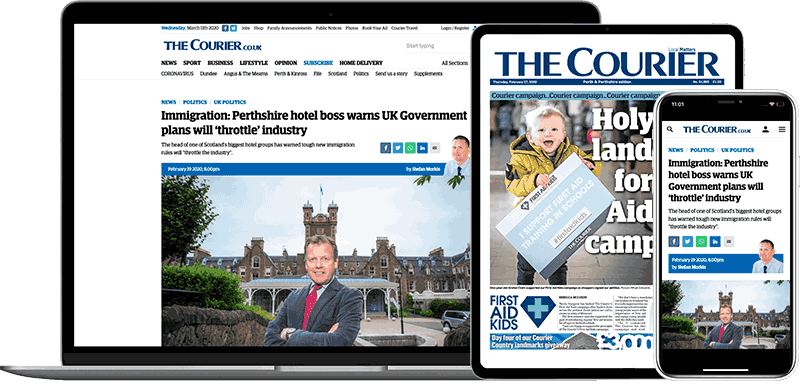 Our free web and ePaper offer to help you stay informed in these challenging times
3 months free access to our web and ePaper pack including Premium articles.
Subscribe