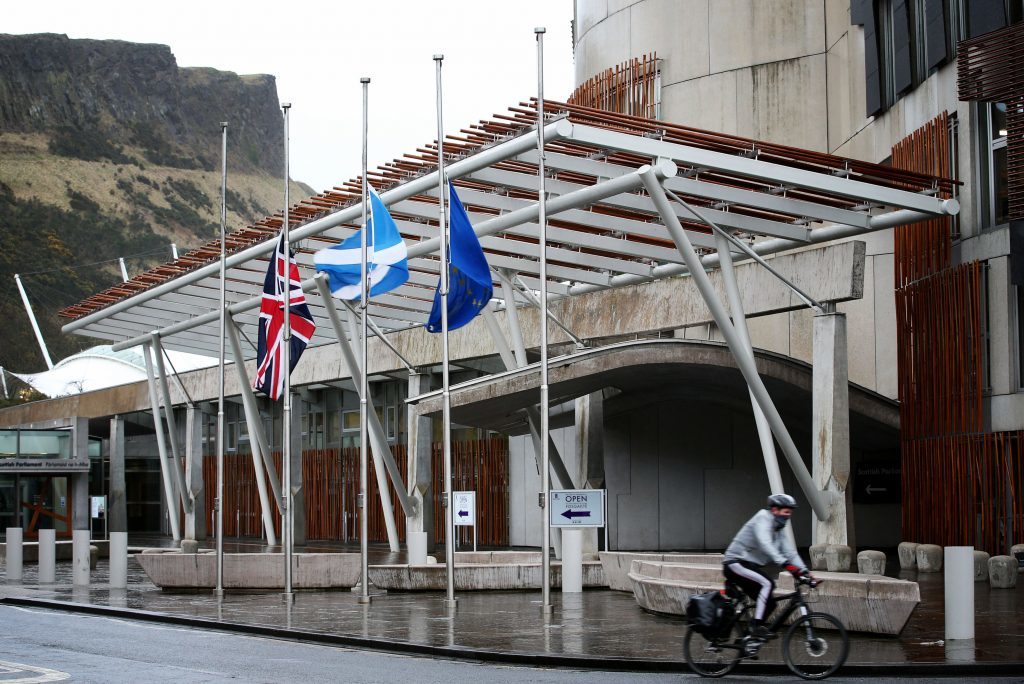 MSPs will have to go through airport-style security to access the Scottish Parliament after the UK terror threat level was raised in the wake of the Manchester terror attack.
A letter from the office of Sir Paul Grice, Holyrood's chief executive, also confirmed that politicians' vehicles will be searched before they can use the building's car park.
As armed police stood guard outside the parliament on Wednesday morning, Police Scotland Chief Constable Phil Gormley said there was no intelligence to suggest a specific threat north of the border.
https://www.thecourier.co.uk/fp/news/local/dundee/433488/pictured-armed-police-guard-dundee-station-uk-terror-threat-level-lifted-critical/
Sir Paul's letter, issued to all staff and pass holders, says: "We'll provide further details this morning on the impact this has on the parliament, but for now it will be useful for you to know that all pedestrian access to the building (MSPs, passholders, and visitors) is through the main entrance.
"Bags are being screened at that point. Please give MSPs priority at any queues. Cars and cyclists are searched at the vehicle entrance – again, please give priority to MSPs."
Mr Gormley said a "multi-agency co-ordination centre" has been established to lead and co-ordinate the response to the attack.
He added: "Police Scotland will be increasing our operations to protect the people of Scotland, our businesses and public places.
"This may include a range of options aimed at increasing security at these sites, reassuring residents, businesses, workers and visitors so they can go about their daily lives as normally as possible.
"Yesterday morning, we increased the number of armed police on patrol at key locations and the public should expect to see armed officers on foot patrol.
"We are reviewing all significant events along with event organisers taking place within the next 14 days and will increase the security footprint around those events where it is deemed appropriate.
"We have well-rehearsed plans to respond to major incidents and we will be continuing to work with our partners to address the current heightened threat.
"However, there is no intelligence to suggest there is any specific threat to Scotland but I would ask the public to remain alert and report anything suspicious."
Meanwhile, the Met Police advised that the Palace of Westminster is closed to non-passholders on Wednesday.
A spokesperson for the Houses of Parliament said: "As a consequence all tours, events and banqueting will be cancelled with immediate effect. This arrangement will remain in place until the advice changes."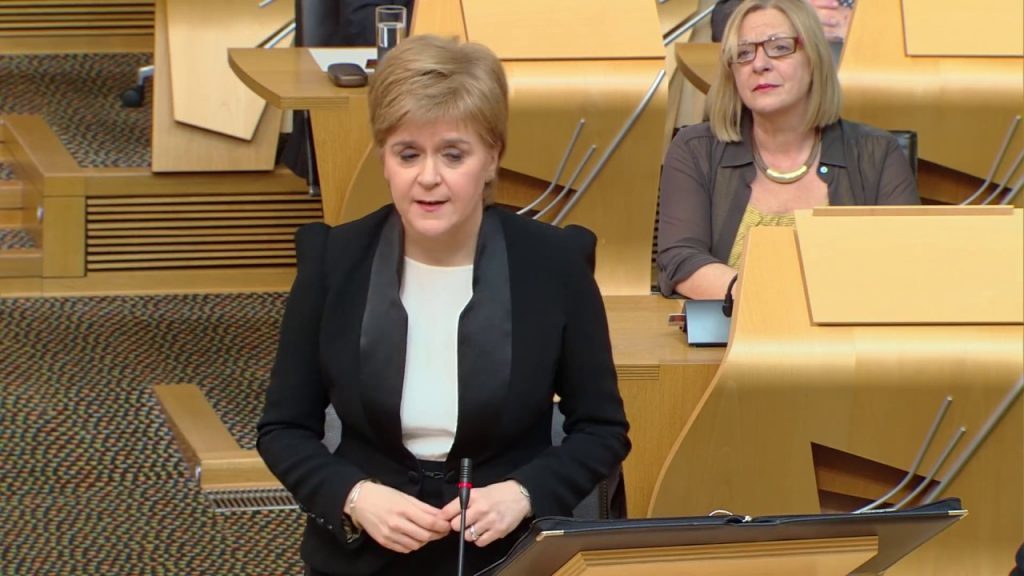 It came as Nicola Sturgeon said the people of Scotland must not allow terrorism to triumph and should go about their business as usual.
The First Minister chaired a further Resilience Committee meeting in the early hours of Wednesday, attended by Deputy First Minister John Swinney, Justice Secretary Michael Matheson, Lord Advocate James Wolffe and senior officers from Police Scotland.
At the meeting, ministers were briefed by Police Scotland about the practical implications for Scotland of the heightened security status.
Ms Sturgeon said: "While raising the UK terror threat level to 'critical' has been judged a necessary response to the despicable attack in Manchester, we must not allow terrorism to triumph.
"I urge the people of Scotland to be vigilant but not alarmed and, as far as possible, to go about their business as usual.
"Police Scotland have already visibly increased their presence in locations such as transport hubs and city centres as a precaution.
"Security arrangements for upcoming public events, including this weekend's Scottish Cup Final, are being thoroughly reviewed and the public should anticipate additional safety measures such as full body and bag searches.
"Our emergency services prepare extensively for situations such as this, and those well-rehearsed plans are now being put into practice."
The First Minister, who will make a further statement to parliament at 2pm on Wednesday, added: "Anyone who was in Manchester and witnessed the terror attack or its immediate aftermath will undoubtedly be feeling stressed or upset. Anyone with concerns about themselves or their children should contact their GP for support or NHS 24 if their GP surgery is closed."