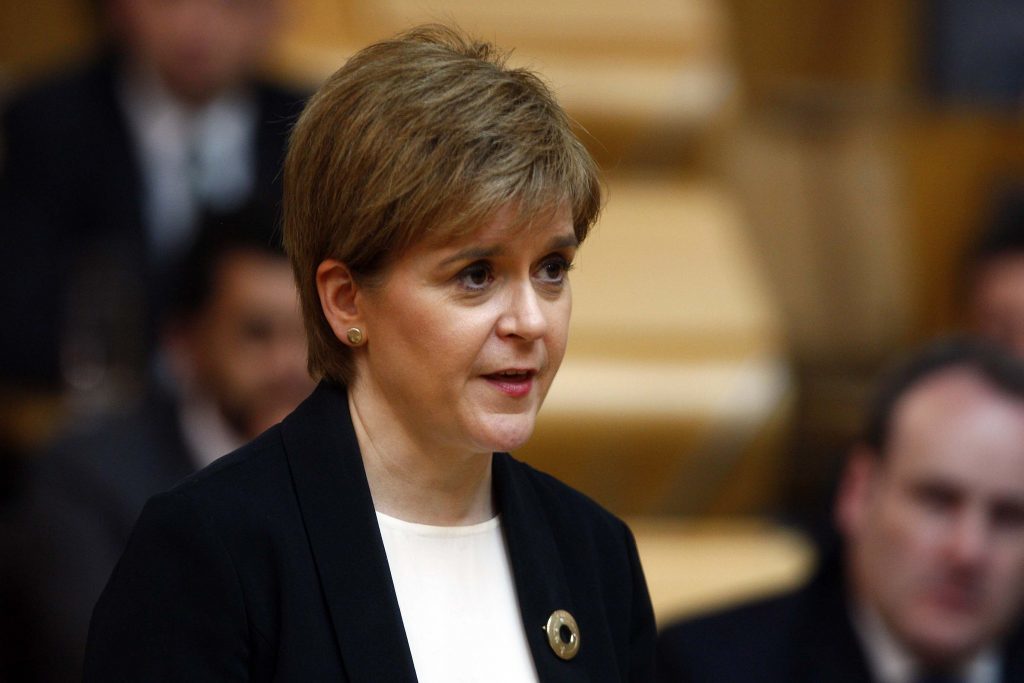 The First Minister entered a major transatlantic row to condemn American leaks of evidence from the Manchester bombing.
Nicola Sturgeon said it is "completely unacceptable" that intelligence entrusted to US agencies had been handed to the media.
Speaking at First Minister's Questions, she said: "I do share the anger and disbelief of the UK Government that we have seen very sensitive details from this ongoing live investigation leaked to the media in America.
"That is completely unacceptable and I think all of us should make clear that is unacceptable and cannot be defended in any way, shape or form."
The New York Times has published crime scene pictures, which included bomb fragments and the backpack the device was hidden in.
Politicians have been openly briefing US media on what they have been told about the suicide bomber, 22-year-old Salman Abedi.
According to the BBC, police hunting the terror network behind Monday's atrocity, which left children among the 22 dead, have stopped passing information about the investigation to the US following the leaks.
First Minister's Questions: 25 May

At midday, First Minister Nicola Sturgeon MSP will take questions from party leaders and other MSPs in the Debating Chamber at Holyrood.Please take time to read our online discussion rules before commenting: www.parliament.scot/discussion-rules. Offensive comments will be removed. We would also ask you to be respectful of the views of others.

Posted by The Scottish Parliament on Thursday, 25 May 2017
Ms Sturgeon said she supported the decision by UK ministers to suspend intelligence-sharing "for hopefully a short period".
But she made clear the importance of the close security relationship between the US and the UK.
"The ability of countries to share intelligence and to share intelligence confidentially and securely is one of the things that helps keep us safe," Ms Sturgeon said.
"The importance of having trusted arrangements in place – such as through the Five Eyes – it cannot be over-estimated."
Patrick Harvie, co-convener of the Scottish Greens, said that "for now, it's clear that the US intelligence services cannot be trusted not to leak information again."
With full campaigning due to start on Friday, Mr Harvie added: "Everyone involved with the general election has a responsibility to do so in an appropriate tone and to reject the division that both the terrorists and the far right want to create."