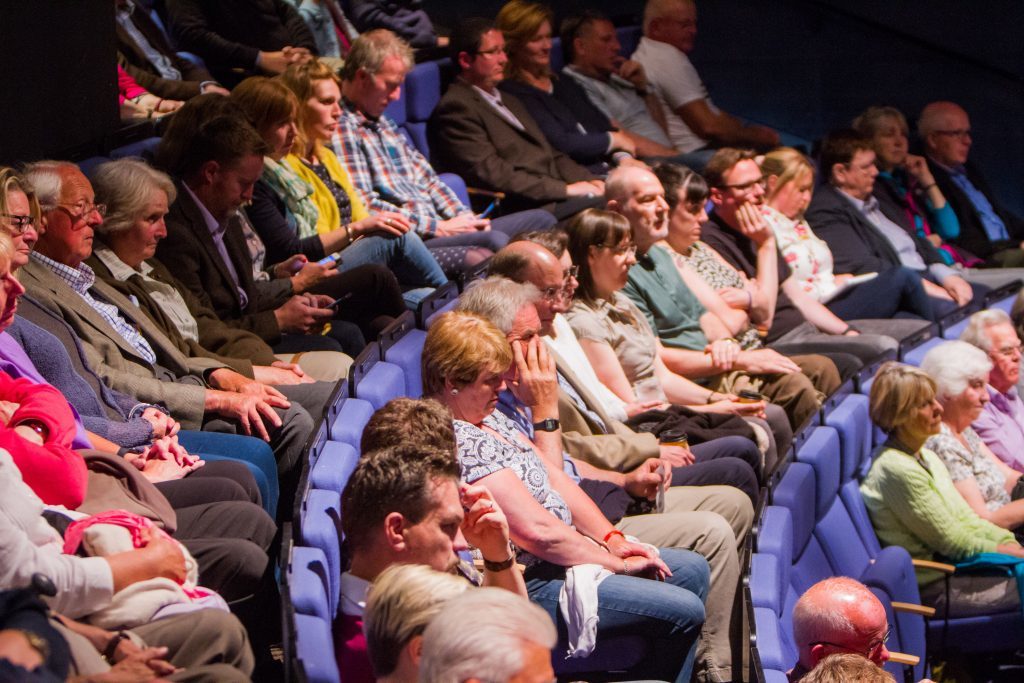 Topics from cannabis and Brexit to railway nationalisation and the rape clause sparked lively debate at The Courier's hustings in St Andrews.
Candidates for Westminster's North East Fife seat were challenged on wide-ranging issues by an audience in the Byre Theatre on Wednesday evening.
Fox hunting was among the more emotive subjects at the event, hosted in conjunction with St Andrews University.
As Prime Minister Theresa May has stated, there should indeed be a free vote, declared Independent Sovereign Democratic Britain candidate Mike Scott-Hayward.
He said: "This was a fox hunting county. Any decent MP should try to find out what the local people think before exercising that free vote.
"Foxes have suffered because they aren't being culled properly."
General Election 2017: Your guide to the North East Fife constituency
All four other candidates voiced their opposition to fox hunting, with Liberal Democrat Elizabeth Riches stating: "To take the suggestion you should ask the public first, I think it will depend on who you speak to."
The SNP's Stephen Gethins said Mrs May spoke about the impact of a hunting ban but said: "The only thing she couldn't tell us was her opinion about fox hunting."
Tony Miklinski said the Conservatives had no plans to change the current legislation in Scotland and added: "It [fox hunting] has strayed too far from what society believes is a reasonable way to go about sport or recreation."
Labour's Rosalind Garton said she was proud to be a member of the party which brought in the ban on fox hunting which it would "definitely want to maintain".
On Brexit Mr Miklinski said the country was led by either Mrs May with "a clear way forward" or Jeremy Corbyn who couldn't lead his own party.
Challenged to outline the Conservative plan, he said it was to get the "best deal for our trade, for our welfare.
He said: "That is the negotiation. Two years of really complex and hard graft. You can't possibly have the answers to these things now but the 12 key points for negotiation have been laid out."
Asked what influence the Liberal Democrats could have Mrs Riches said: "The more people who vote Liberal Democrat the more influence we will have."
There was no clear plan, she said. "The only thing is clear is that as a result of the referendum the country knew that negotiations would start. This started in a democratic way we believe it should conclude in a democratic way. When we see what this amazing clear plan actually is the public needs to say is that acceptable or is it not."
Mr Gethins said those elected need to be asking the tough questions in what will be the biggest challenge to face the new parliament.
He said: "What impact will it have on the research and education here? What impact will it have on the food and drink sector? What impact will it have on tourism? We don't have the answers but the Fraser of Allander Institute said it could cost us 80,000 jobs."
Mrs Garton said: "The EU was set up in order to use trade to keep peace in Europe. That's the thing that worries me most of all."
Mr Scott-Hayward said: "Brexit will be clean and we will prosper afterwards as we did before.
"There's no doubt we can stand on our own feet. We have been helping Europe stand on its own feet and they will be the losers if they don't deal with us."
---
Comment: A fine reputation for debate
It was in some ways the usual suspects that inspired the expected reaction, writes Kieran Andrews, political editor.
Independence – noisy. Brexit – very noisy.
And…fishing. It was one of the early topics of the night that got the first big reaction from the assembled crowd at the Byre Theatre.
The SNP was accused of facing both ways over the Common Fisheries Policy, which moved us quite nicely into the idea of leaving the European Union.
Mike Scott-Hayward, representing himself under the fantastically titled party name Independent Sovereign Democratic Britain, was the sole Brexiteer on the panel and, despite attracting a few boos, managed to garner applause as well.
Conservative Tony Miklinski swapped between panto villain and panel hero and probably had the best line of the night, telling members that Prime Minister Theresa May has been dodging debates to "save her voice".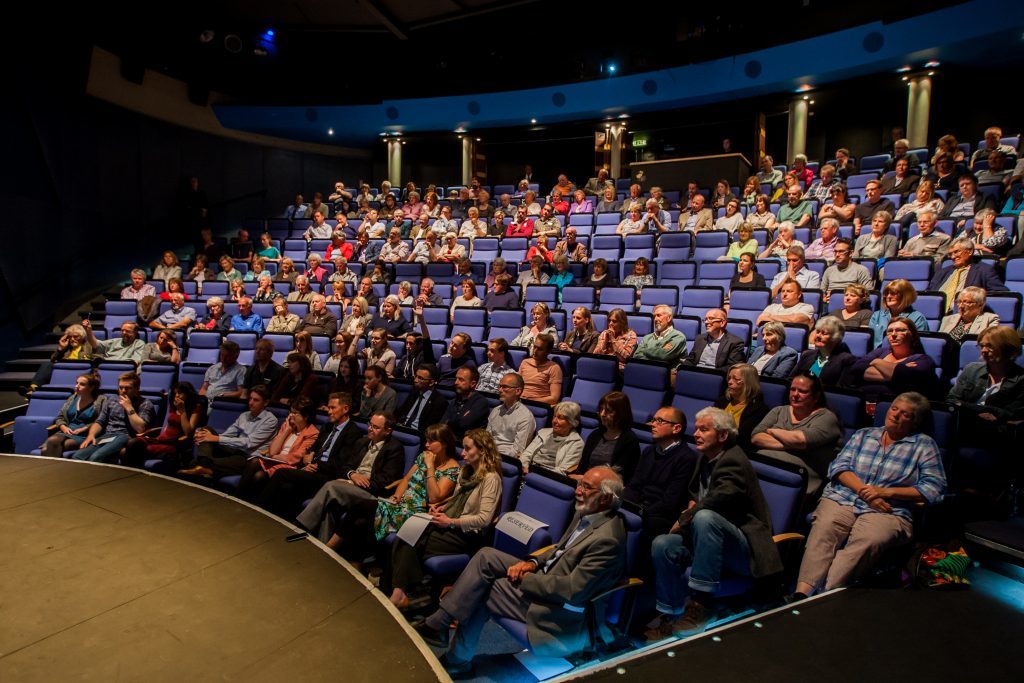 Stephen Gethins, grinning boyishly from the centre of the crowd, seemed pleased with his opponents getting stick from the lively crowd but his party's policies didn't escape unscathed.
If you wanted things brought back to how national issues will impact locally, however, you needed to listen to the ladies on the panel.
Elizabeth Riches of the Lib Dems and Labour's Rosalind Garton were the ones who tried to outline what all of this actually means for people voting in the constituency.
Riches did take some flak for her support of legalising cannabis but there was support from unexpected Mr Liberal Scott-Hayward.
As ever, the constitution brought out raised tempers and passions but they rarely overflowed and the quality of question was almost always top class.
That was unsurprising, of course, in a venue belonging one of the country's finest universities.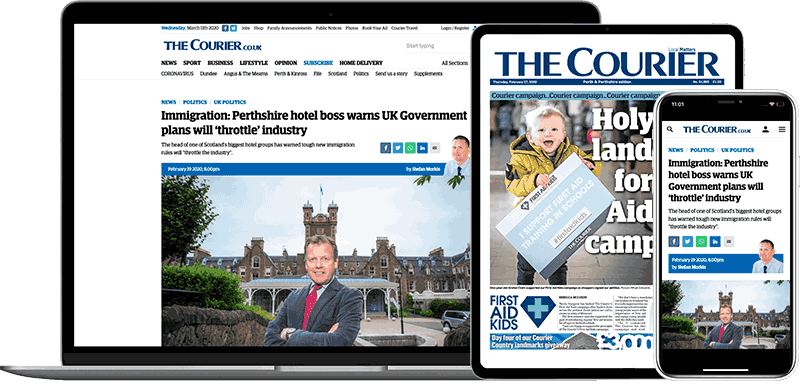 Help support quality local journalism … become a digital subscriber to The Courier
For as little as £5.99 a month you can access all of our content, including Premium articles.
Subscribe