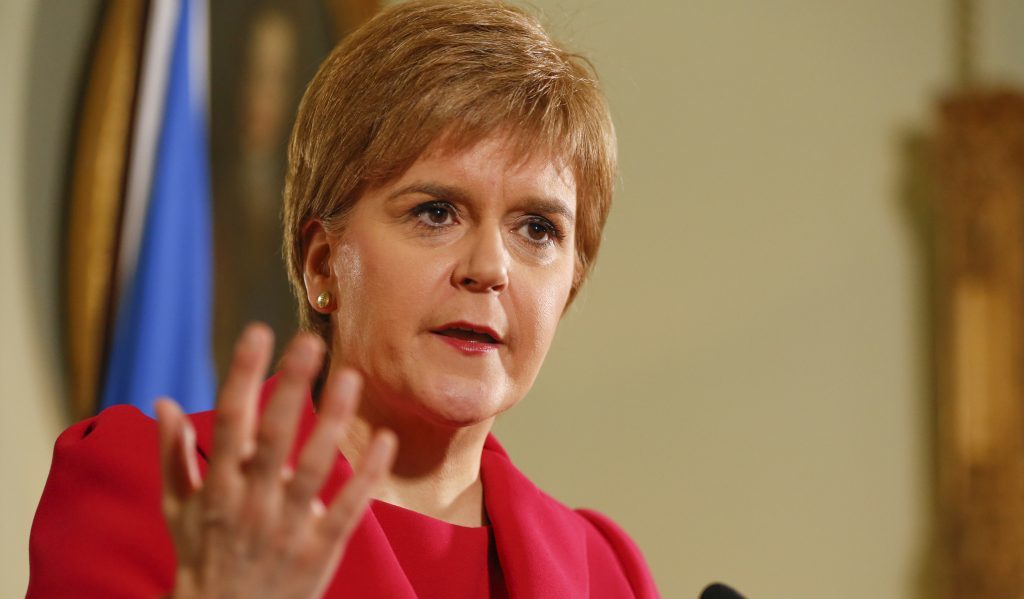 Nicola Sturgeon shot down demands to drop her plans for an independence referendum after a new poll revealed most Scots do not want another one.
The SNP leader was told by Ruth Davidson at First Minister's Questions to heed the party's dramatic loss of support in the general election and abandon her secession bid.
Earlier, Ms Sturgeon's new Westminster leader Ian Blackford appeared to suggest a second independence referendum could be dispensed with because of the improved chances of staying in the European single market following last week's election.
It came as an opinion poll by Survation revealed 60% of Scots do not want a second referendum, including a third of 2014's Yes voters.
Ms Sturgeon dubbed the Scottish Conservative leader a "one-trick pony", as she hit out at the "utterly clueless" Tories for pursuing a hard Brexit that will hurt Scotland.
Ms Davidson said the First Minister only cares about "how she can find a way to re-float or re-brand her sinking dream of independence".
"She says she's listening to the folk of Scotland and so she should," she told FMQs. "Her referendum isn't wanted so will she ditch it now?"
Ms Sturgeon reiterated she would "reflect" on her independence strategy after her party's disappointing result last week.
The SNP won an overall majority of Westminster seats in Scotland, but returned 21 fewer MPs than two years ago.
The FM returned fire on Ms Davidson over Brexit, with negotiations due to start early next week.
"In just four days' time, we are going to be led off the cliff edge by a Tory Government that is devoid of legitimacy and credibility and utterly clueless about what it is trying to achieve," Ms Sturgeon said.
"That is the real and present danger to Scottish jobs, investment and living standards.
"Any politician with the national interest, rather than just party interest, at heart will be focused on trying to protect Scotland from a disaster that the Tories are in the process of leading us into, and that is what I am focused on doing."
Mr Blackford told Good Morning Scotland it is now "more likely that we can achieve compromise by protecting the people of Scotland from being dragged out of the single market against our will".
"Any referendum, if it does take place, would take place after the Brexit deal has been negotiated," he added.