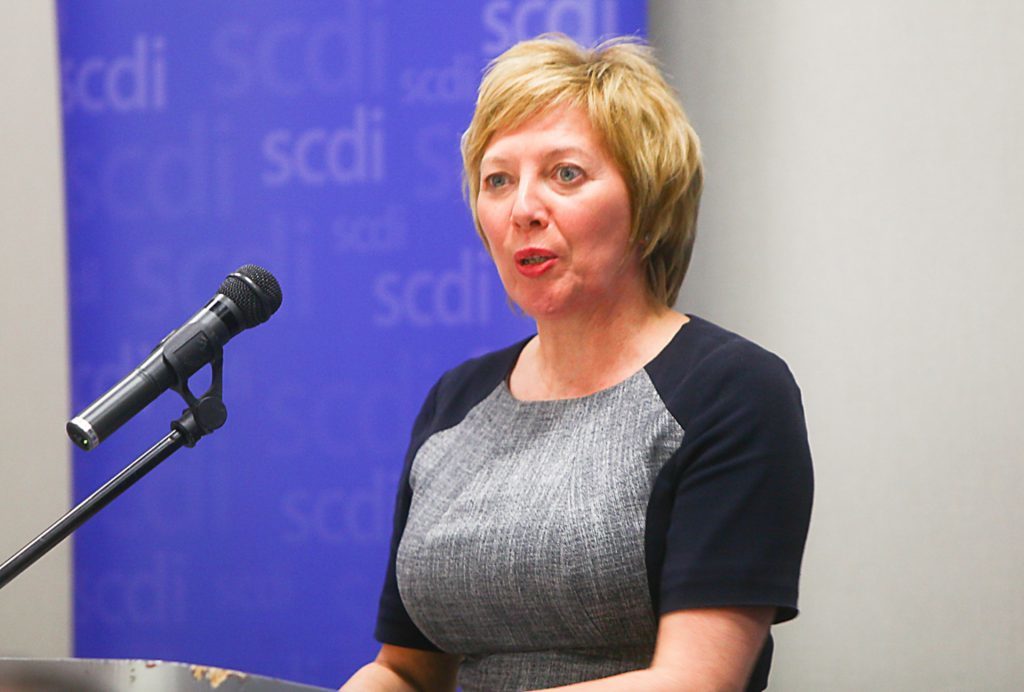 The new shadow Scottish secretary tried to defend the two conflicting positions adopted by UK and Scottish Labour on Trident in a bruising first radio interview in the role.
Lesley Laird, who was elected to represent Kirkcaldy and Cowdenbeath last week, is in Jeremy Corbyn's shadow cabinet and leads the group of Scottish Labour MPs.
UK Labour supports Trident renewal, although Mr Corbyn does not, while Scottish Labour wants to get rid of the nuclear weapons system – a move Kezia Dugdale opposes without other countries also disarming.
Ms Laird, who has called for a defence review, told Good Morning Scotland: "I don't want to have nuclear weapons, but the position is that we have them."
On whether she supports Labour's Scottish or UK stance, she said: "I'm supporting the UK manifesto position because that is the campaign that we've just fought and that is the position that we take."
SNP MSP Bill Kidd said: "Labour's position on Trident is completely incoherent."
Ms Laird's Westminster commitments will see her resign as a Fife councillor, triggering a by-election in her Inverkeithing and Dalgety Bay ward.
Her former boss David Ross, co-leader of Fife Council, praised his former deputy.
"This wasn't remotely on her radar before the election but she recognises the part she could play in providing the vital link between Westminster and Holyrood on behalf of the Labour Party and I'm pleased she is willing to answer that call," he said.
"Lesley is an immensely talented and principled individual who is a fast learner and who will work hard to make a success of this important role, but who will also ensure this doesn't detract in any way from her constituency work."
Mr Ross added: "I know how capable and committed she is and I'm delighted she's been offered this opportunity."
Ms Laird said she intends to hold discussions soon with Fife Council's chief executive and returning officer Steve Grimmond on the appropriate timing of a by-election.