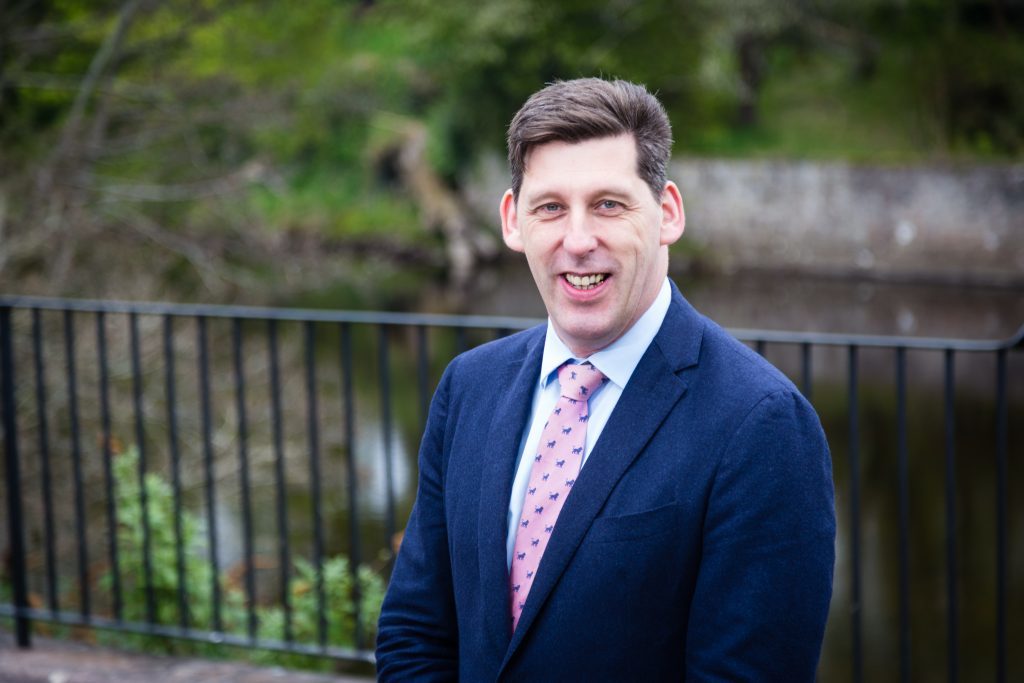 Ian Duncan, the Conservative MEP who missed out on election in Perthshire by 21 votes, will be made a Lord and appointed a Scotland Office minister this week.
The Courier can reveal the controversial move to appoint Scottish Secretary David Mundell's deputy, which will be seen by some as a snub to the 12 new Scottish Tory MPs who claimed victory a fortnight ago.
Mr Duncan, who will take the title Lord Duncan of Springbank in a nod to the road he grew up in on an Alyth council estate, offers depth of experience from his time in Brussels.
Speculation had mounted that either John Lamont, Ms Davidson's trusted eyes and ears in Holyrood before he won a seat in the Commons, or Douglas Ross, the former justice spokesman who defeated Angus Robertson in Moray, were in contention for the role but neither will have any place in government.
A Scotland Office source said: "It is rare for anyone who has been an MP for just a few days to be made a member of the government."
But a senior Tory insider said: "John Lamont has been whipping for 10 years. It's incredible to think he won't get a job in the whips team at Westminster."
'This should not be allowed' — First Minister anger over Duncan's Lords seat
Mr Duncan is chief whip of the UK Conservative delegation in the European Parliament and his knowledge around fishing and environmental issues is highly regarded.
He is also close to Ruth Davidson and the move will be seen as a strengthening of her influence over the UK Government, although it is expected he will not hold the role for much longer than two years.
The move means he will have to resign as an MEP, with Nosheena Mobarik expected to take his place.
Mr Duncan stood against the SNP's Pete Wishart in Perth and North Perthshire, a Tory target seat in the general election, but lost out to Scotland's longest serving MP after two recounts.
Mr Wishart said: "While Ian Duncan was a worth and formidable opponent in Perth and North Perthshire, to award defeat with a place in the House of Lords simply does not feel right at all.
"There were 12 other Conservative Members of Parliament elected last week who should feel duly aggrieved that someone has to be appointed to the Lords to be a junior minister in the Scotland Office."
Despite repeated attempts, Mr Duncan was unavailable for comment.
A Scotland Office spokeswoman said: "An announcement about a new Scotland Office Minister will be made in due course.
"We are not commenting on speculation."
Precedent has been set
There is precedent for a Lord being moved into the Scotland Office: the previous incumbent of the role, Andrew Dunlop.
Lord Dunlop was the Under Secretary of State for Scotland and Northern Ireland from May 2015 to until a few days after this month's general election.
The main function of the junior ministerial post is to support the Scottish Secretary.
Previously there were multiple understudies but, following devolution in 1999, the number of ministers was reduced to one given much of their previous remit now lies with the Scottish Government.
David Mundell, now the Secretary of State, held the post for the preceding five years with Liberal Democrats Michael Moore and Alistair Carmichael each holding the top job during the coalition government.
With a majority in parliament achieved two years ago and only one MP north of the border, however, then Prime Minister David Cameron was forced to find a solution that kept a Scot in Dover House, the impressive Whitehall home of the Scotland Office.
So the title Baron Dunlop, of Helensburgh in the County of Dunbarton was created and he was introduced to the House of Lords on May 28, 2015.
Members of either parliament, Commons or Lords, can be members of the UK Government and its Cabinet.
Lord Dunlop mostly focused on trade and investment for Scotland during his time in post but was also appointed as the unofficial Minister for Dundee, tasked with ensuring the city's regeneration led to jobs and industry being brought to banks of the Tay.
The former Downing Street adviser under both Margaret Thatcher and Mr Cameron stood down from his role two days after Theresa May lost her majority in the House of Commons.
He said: "It has been an honour and a privilege for me to serve in the UK Government, first as an adviser on devolution in Downing Street and, for the past two years, as a minister in the Scotland Office.
"I'd always planned to pursue other interests so the election was a natural point to step down."
It was widely assumed that his timing was because there was no practical requirement for the UK Government to have an unelected politician in post with a new group of 12 Scottish Conservative MPs starting life in the Commons.
It seems that Theresa May and Ruth Davidson have other ideas, however, and have decided that lightening can strike twice to make sure they have a trusted minister installed as the UK begins its Brexit negotiations.
Why not give the job to one of the new MPs?
The phrase "life comes at you fast" was popularised in 2004 by insurance company Nationwide as part of an advert campaign designed to demonstrate, in apparently humorous terms, how quickly things could go wrong and prove why their insurance was necessary.
It is used on the internet a lot.
It may well be repeated a few times around the corner of the Commons tearoom populated by Scottish Conservative MPs, although they will also no doubt pepper those five words with others not suitable for reproduction in a family newspaper.
Egos will be bruised, some badly, at a candidate who did not win his election to parliament two weeks ago being moved into the House of Lords so he can be part of the UK Government.
The obvious question is why create a Lord when there are now 12 candidates for the position of David Mundell's deputy?
First of all, of those elected, only John Lamont has more than a year-and-a-bit of parliamentary experience and it is tricky enough learning how to be an MP without also learning how to be a minister of state.
Doesn't the same apply to Ian Duncan?
Well, yes, except he is bringing extensive experience of two parliaments and exactly the kind of skill set required for the job ahead of him.
He was head of the EU Office for the Scottish Parliament between 2005 and 2011, and was appointed clerk to the European Committee and an EU adviser to Holyrood during this period.
He was installed as chief whip of the UK Conservative group in Brussels almost immediately after being elected as an MEP.
That is not a job that comes lightly and shows the faith shown in him on the continent.
He also has extensive knowledge of fishing, having been a former secretary of the Scottish Fishermen's Federation, and the energy sector, he began his career as a researcher with BP, and is a fellow of the Geological Society, two areas that will have significant resonance in Scotland as the Brexit negotiations play out.
In short, he is seen as the right person for the job and it was an inconvenience for Tory high command that he was unable to get elected.
So they have risked annoying those who did manage to win seats in the Commons to make sure they have someone they see as most qualified for the post in place.
Little more than three years ago, Ian Duncan was a civil servant.
Life comes at you fast? He'll be delighted by that.