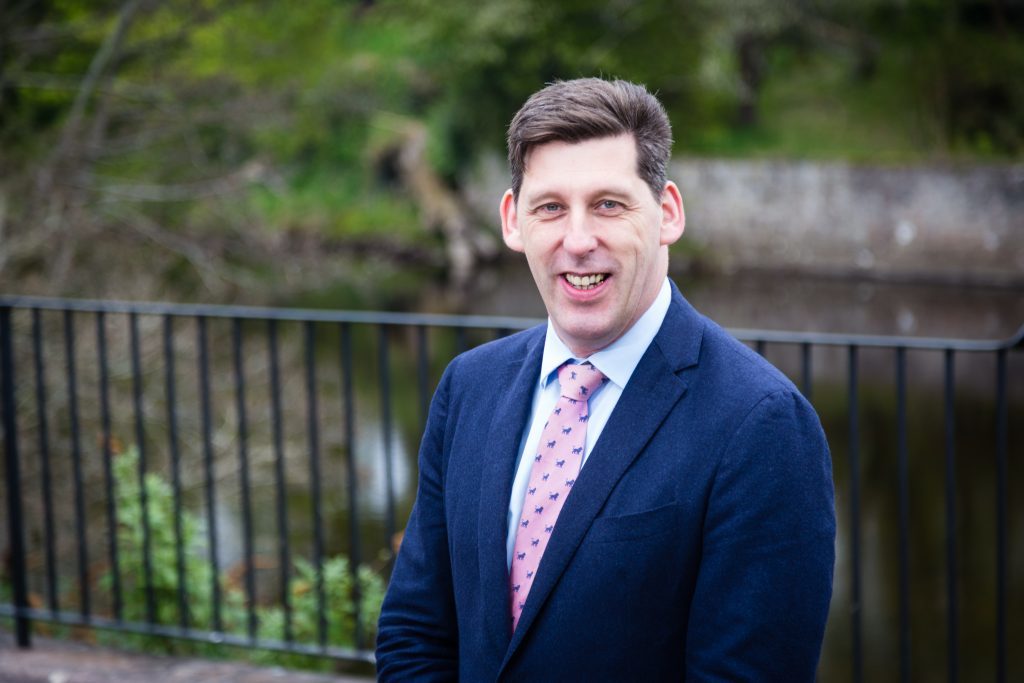 The Conservative who will be installed as David Mundell's Scotland Office deputy despite losing out on a parliamentary seat by 21 votes has said SNP ministers should get a seat at the Brexit negotiating table.
As revealed by The Courier, Ian Duncan will quit as an MEP and be installed in the House of Lords, taking the title Lord Duncan of Springbank in a nod to the Alyth council estate he grew up in, so he can be part of the UK Government despite not winning Perth and North Perthshire in the general election.
As opposition parties lined up to criticise the decision, Mr Duncan signalled he would accept SNP demands to be part of the UK's negotiations to leave the European Union.
Asked on the BBC's Good Morning Scotland if First Minister Nicola Sturgeon or her Brexit Minister Mike Russell should have a seat at the table, Mr Duncan replied: "Yep. I have no problem with that. I think that should be a common approach to all the home nations so they can see exactly what is going on.
"But more importantly they need to make sure they have a seat at the discussion point in London when these positions are being hammered out because that's where the detail will be determined, not actually inside the room.
"That's true of the European Council meetings right now."
Stephen Gethins, the SNP's Europe spokesman, said the UK Government had returned to office "consumed by chaos on every front" after losing its majority in the snap general election.
The North East Fife MP added: "With Scotland's economy, small and large businesses, key research facilities and around 80,000 jobs at risk, the Prime Minister must fully engage with the devolved administrations and with parliament in negotiations.
"SNP MPs will continue to stand up for Scotland's interests by putting forward a compromise position and in ensuring that Scotland has a seat at the Brexit table and its voice heard."
When asked about The Courier's story during the radio interview, Mr Duncan said he hoped his "experience in Brussels will be used to the fullest extent in every possible way."
He added: "I certainly can confirm there are a lot of discussions going on right now and I hope in the next few days to be able to confirm the outcome of those discussions."
Pressed on whether being awarded a peerage to take up a place in government after losing an election would be an affront to democracy, Mr Duncan said: "I would look upon this as a measure of experience and trying to make sure the best experience is available to the government."
This should not be allowed. Rejected by the voters – but installed in government anyway, via the unelected House of Lords. https://t.co/hwJZ2xKYtg

— Nicola Sturgeon (@NicolaSturgeon) June 19, 2017
Pete Wishart, the SNP MP for Perth and North Perthshire, said: "This is simply extraordinary and undermines the ludicrous nature of the House of Lords.
"That anyone can be rejected by the electorate and then just days later find themselves in a powerful government role is fundamentally undemocratic and should not be allowed in a modern society.
"It also says something about the new group of 12 Scottish Tory MPs who have been passed over and apparently not up to the job."
Scottish Labour leader Kezia Dugdale said: "Handing out a peerage to Ian Duncan would once again raise serious questions about the unelected House of Lords. It would be an affront to democracy.
"Ian Duncan was rejected by the people of Perth and North Perthshire just days ago. Now it seems he will sit in Parliament anyway thanks to a Tory stich-up.
"That shouldn't be how our democracy works. Labour believes in the abolition of the out-dated House of Lords."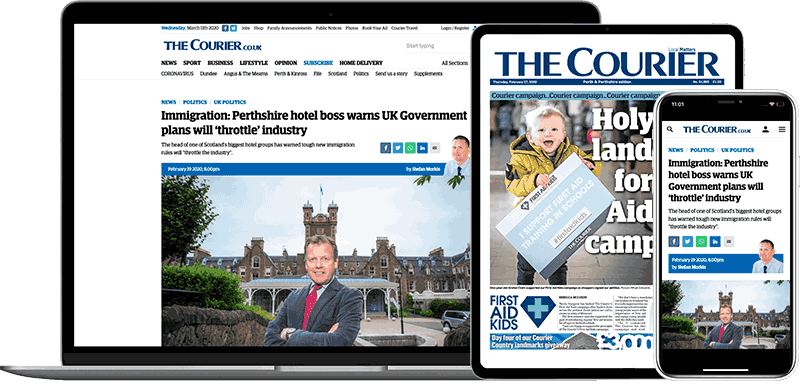 Help support quality local journalism … become a digital subscriber to The Courier
For as little as £5.99 a month you can access all of our content, including Premium articles.
Subscribe