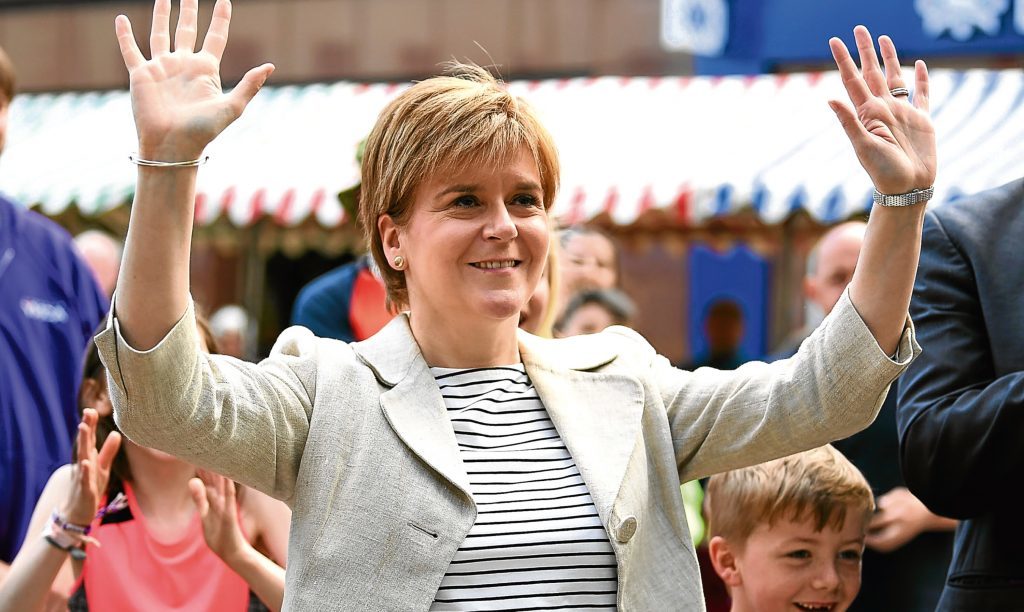 Nicola Sturgeon is poised to put another referendum on the backburner to concentrate on achieving a soft Brexit, according to reports.
The SNP leader is due to outline her plans for independence this week after linking the constitutional issue with the party's disappointing general election performance.
Party insiders have told Sunday newspapers there was a near consensus for parking independence at a meeting of the SNP's decision-making body last weekend.
One was quoted as saying: "Everyone round that table believed in independence but everyone round that table also knew that the prospect of an imminent referendum cost us support."
Another described independence as an "insurance policy" for the public against an undesirable Brexit deal.
A spokesman for the First Minister said the reports are "entirely speculative".
Ms Sturgeon said in March she wanted a referendum between autumn 2018 and spring 2019, when the terms of Brexit would be known but before secession had happened.
But the FM has since admitted that independence was a factor in the SNP losing 21 MPs on June 8.
Meanwhile, Theresa May's disastrous election showing has undermined her case for a hard Brexit, leaving the Scottish Government more confident of retaining single market membership.
Ian Blackford, the SNP's leader in Westminster, did not endorse the reported plan to abandon calls for an independence referendum for at least the short term in a BBC interview.
But he added: "The SNP is the party of Scottish independence and will remain so but what we have to do is to is actually focus on the priorities which are there in front of us today – protecting Scotland's interests in Brexit, making sure we can deliver an alternative to austerity."
Scottish Conservative deputy leader Jackson Carlaw said Ms Sturgeon should take the "threat of a second independence referendum off the table altogether".
"If this month's election results showed anything it was that Scots are sick and tired of the SNP's constant drive for division, and that they want another vote ruled out."
James Kelly, the Labour MSP, said the "confusion and dithering needs to stop". He added: "Nicola Sturgeon needs to rule a referendum out this week, and pledge to get back to the day job."
A spokesman for Ms Sturgeon said: "Reports in today's newspapers are entirely speculative.
"We have always made clear our view that the people of Scotland should have a choice at the end of the Brexit process and the First Minister will set out her views on the way forward in the coming days."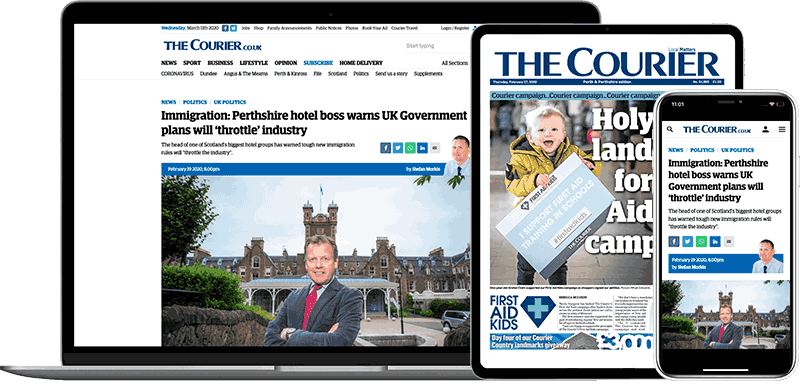 Help support quality local journalism … become a digital subscriber to The Courier
For as little as £5.99 a month you can access all of our content, including Premium articles.
Subscribe