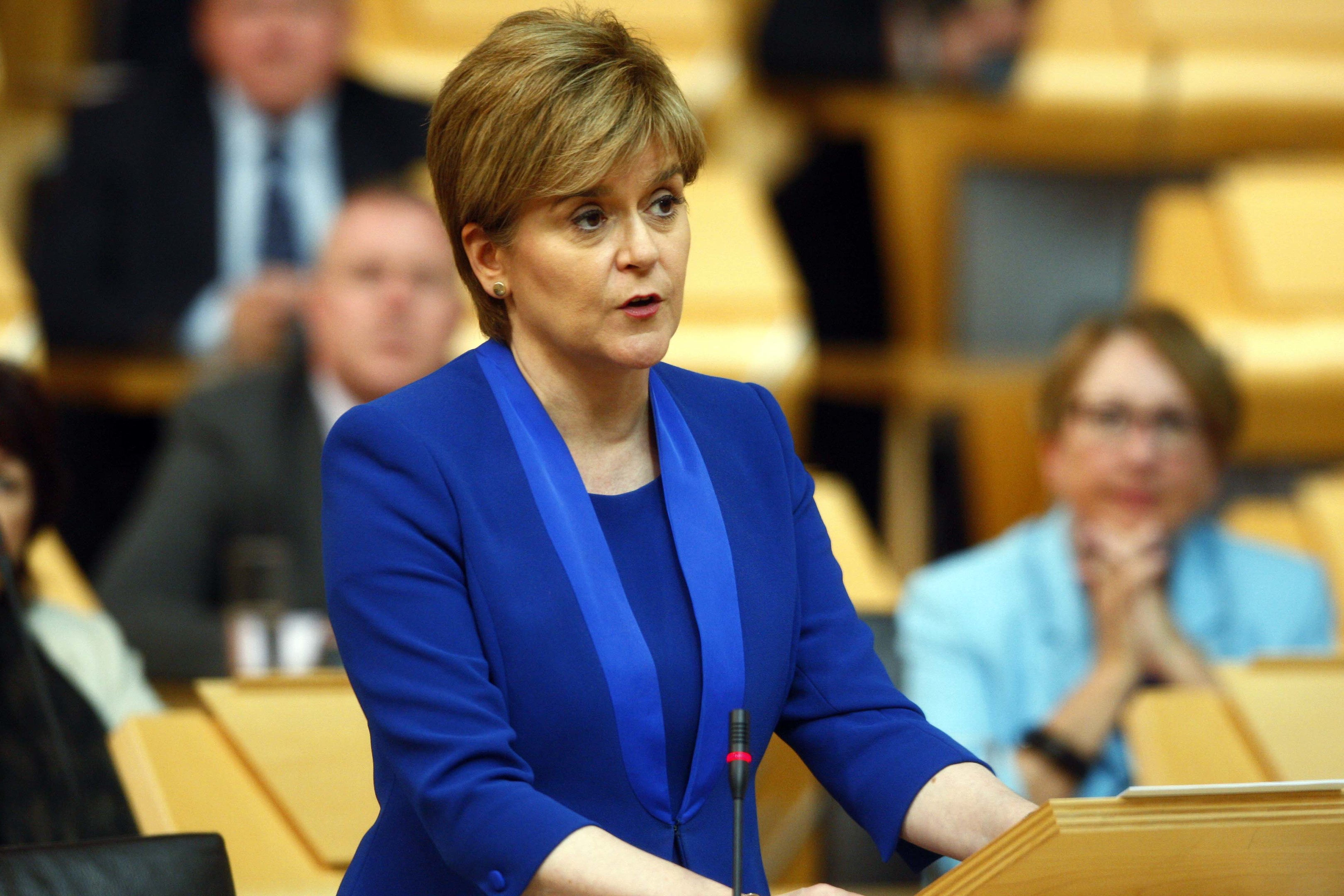 Nicola Sturgeon has shelved her plans for an early independence referendum.
The First Minister revealed to MSPs she will abandon her timescale for the vote that she laid out in March.
The SNP leader said the Scottish Government will "reset" the call, which was backed by Holyrood, for a referendum between autumn 2018 and spring 2019.
Nicola Sturgeon claims indyref2 vote is 'sovereign right of the people of Scotland'
She also revealed in a statement to the Scottish Parliament that she will back off from introducing legislation that lays the groundwork for a 2014 re-run.
But she said that she would return to Holyrood next year to set out fresh plans for indyref2 once the impact of Brexit on Scotland is clearer.
Ms Sturgeon, who called for a focus on saving Scotland's single market membership, said she believed that the implications for the economy and jobs from leaving the EU means Scots "will increasingly demand" a referendum.
The Glasgow MSP told Holyrood that "having listened and reflected, the Scottish Government will reset the plan I set out on March 13".
"We will not seek to introduce the legislation for an independence referendum immediately," she said.
"Instead, we will – in good faith – redouble our efforts and put our shoulder to the wheel in seeking to influence the Brexit talks in a way that protects Scotland's interests."
Keeping indyref2 firmly on the table, she added: "At the end of this period of negotiation with the EU – likely to be around next autumn – when the terms of Brexit will be clearer, we will come back to parliament to set out our judgment on the best way forward at that time, including our view on the precise timescale for offering people a choice over the country's future."
Her long-awaited announcement comes after the SNP lost 21 seats and hundreds of thousands of votes in the general election.
Ms Sturgeon had called for a period of reflection on the result after she linked the disappointing June 8 performance with her government's referendum bid.
The SNP leader said in March she wanted a fresh vote on the constitution between autumn 2018 and spring 2019, when the terms of Brexit would be known but before the UK had formally left.
That was rejected by the UK Government, which said it would not allow another referendum until Brexit has "played out" and there is public consent for one.
David Mundell, the Scottish Secretary, has said he cannot see the UK Government approving a second referendum until after the 2021 Holyrood election.
Responding to the parliamentary statement, Ruth Davidson, the Scottish Conservative leader, said the FM is "leaking credibility by the hour".
"She now claims to be putting the referendum to one side," she added.
"She should just give the country some certainty and take it off the table for the rest of this parliament at least."
More to follow…