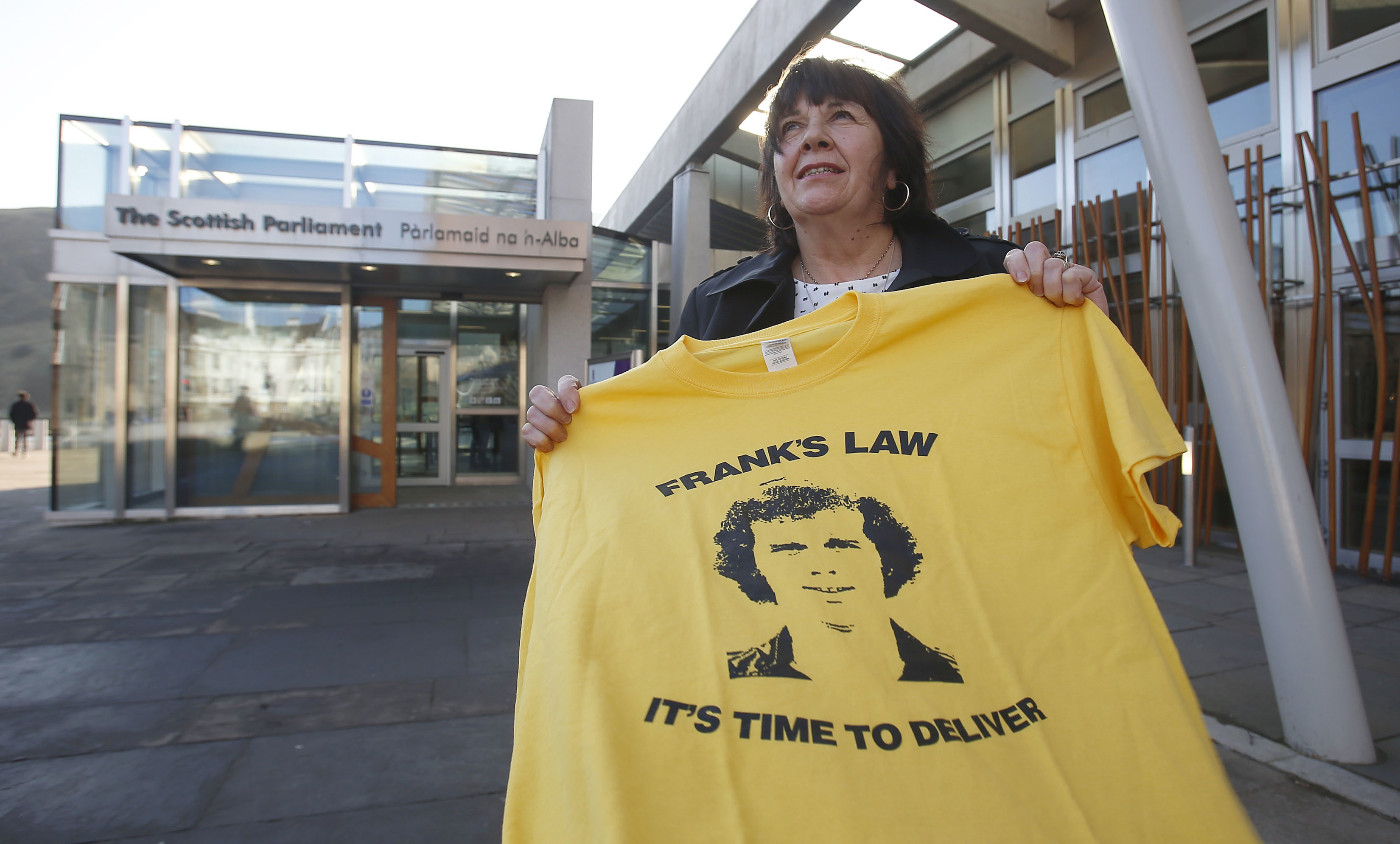 The Scottish Government will introduce Frank's Law, a senior SNP figure has confirmed.
Just a day after Conservative shadow health secretary Miles Briggs introduced a member's bill at Holyrood to take Amanda Kopel's campaign another giant step towards reality, a high ranking source in the Nationalists revealed ministers are in favour of ending age discrimination in the care system.
A majority of MSPs back extending free personal care to under-65s with debilitating diseases like dementia with every party except the SNP having formally announced they favour closing the current loopholes.
The source said: "Be in no doubt – the SNP will deliver Frank's Law. It's going to happen.
"That won't be because some Tory chancer is punting it to score political points. It's because there's broad agreement that it's the right thing to do.
"When the record of the Conservatives on free care is to slash and burn so you really do have to question their motives in bringing forward this members bill – it reeks of hypocrisy.
"Of course, the feasibility work is ongoing and that is essentially a costing exercise. Any responsible government has to go through those steps. But it's not really a case of if we can deliver Frank's Law, but how we deliver it."
Dundee United legend Frank Kopel and his wife Amanda paid around £300 a week for him to have personal care in his Kirriemuir home after he was diagnosed with dementia aged 59.
The former left-back was eligible for just 19 days of free personal care before his death in April 2014, despite living with the illness for nearly six years.
Amanda said: "This is a huge boost to delivering Frank's Law. What has transpired in the last 48 hours has really filled me with hope and hearing this from the SNP has escalated that hope.
"I'm so pleased for the under-65s in Scotland. Now they can believe they are human beings again, not just numbers to be pushed around."
Mr Briggs said: "From day one I have been saying that we need cross party agreement and it is good if they have joined us at this late stage."
Meanwhile, former Health Secretary Alex Neil argued that Frank's Law could save the public purse money by treating people appropriately rather than forcing them to seek doctor and hospital appointments.
The SNP MSP said Shona Robison, his successor in the post, is "very committed" to the campaign and that he expected an official announcement to be made "fairly soon".
Mr Neil said: "If you provide the free personal care up front, you will save costs elsewhere because you will probably reduce the amount of times they are admitted to hospital, you will probably reduce the number of times the district nurse and GP have to be called in and other services have to be called upon.
"So what you have to look at here is the net cost."
Ms Robison has said the Government was already committed to examining the extension of free personal and nursing care to those under 65 "while protecting existing provision".
She added: "We are currently running a feasibility study to consider the costs, benefits, challenges and consequences of extending free personal care, including analysis of the additional demand for care likely to be created and the relationship with social security provision. This will be completed over the summer."