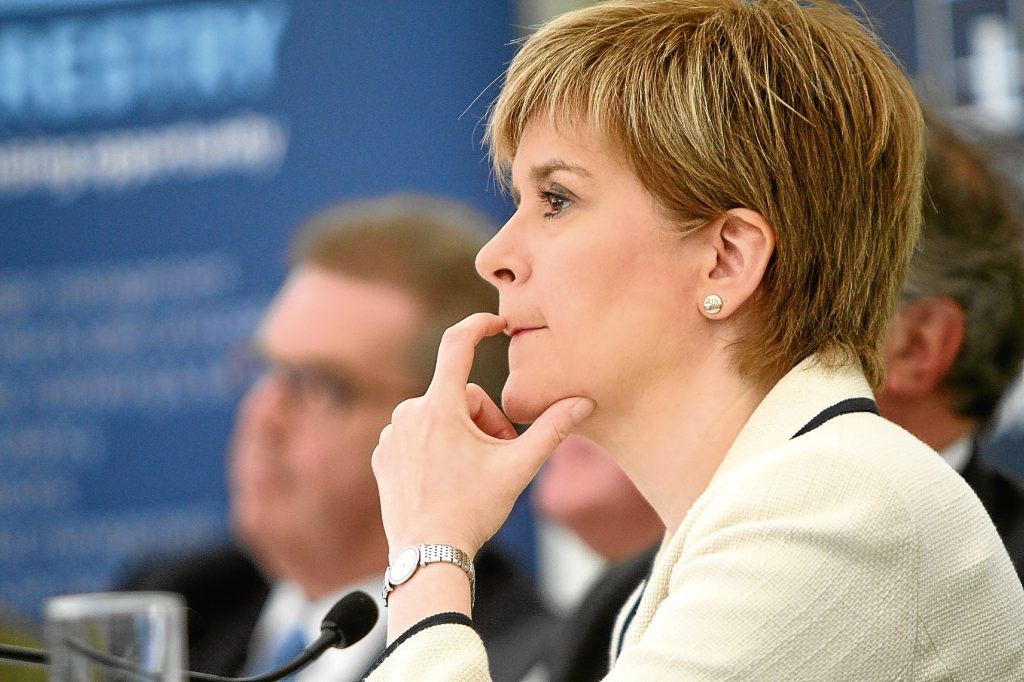 A second referendum is a "lost cause" until economic growth in Scotland is on a par with the rest of the UK, says a leading independence campaigner.
Michael Fry, a distinguished historian, has called for Nicola Sturgeon to mothball another vote until she can point to strong growth north of the border as part of her case for separation.
His intervention comes ahead of the release of official figures today, which could show that Scotland has entered recession.
Mr Fry, who believes in small state and low taxes, wrote in his column for The National newspaper: "Unless we at least match the growth rate elsewhere (one of the SNP's forgotten promises), then the second referendum on independence is a lost cause.
"What are the doom-mongers and the nay-sayers going to say as polling day approaches? Their slogans will be: vote for Union and subsidy, vote for independence and poverty.
"And unless meanwhile we have in fact raised the nation's growth rate, there will be no answer to those cynical slogans."
He called for the focus to be on boosting growth rather than reducing inequality as the main vehicle for advancing independence, adding more than a decade of the SNP attempting the latter has failed miserably.
And the former Scottish Conservative parliamentary candidate urged the First Minister to ban any increases to day-to-day public spending before cutting income tax for "all the hard-working citizens of Scotland".
Scotland's economy shrank in the last quarter of 2016, while there was UK-wide growth. If the GDP data released today shows a lack of growth here then Scotland will be in recession.
Dean Lockhart, for the Scottish Conservatives, said: "Scotland stands on the brink of recession and the nationalists have no-one to blame but themselves."
A Scottish Government spokesman said: "While we of course recognise the continuing challenges for the Scottish economy, Scotland's unemployment rate is at a record low, the productivity gap with the UK is closing and 2016 was a record breaking year for Foreign Direct Investment projects in Scotland.
"The Scottish Government will continue to use all of the powers at our disposal to grow the economy, including our multi-billion pound infrastructure plan."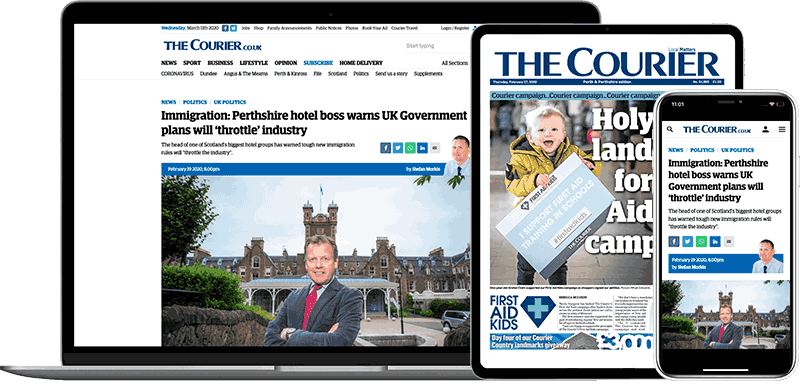 Help support quality local journalism … become a digital subscriber to The Courier
For as little as £5.99 a month you can access all of our content, including Premium articles.
Subscribe