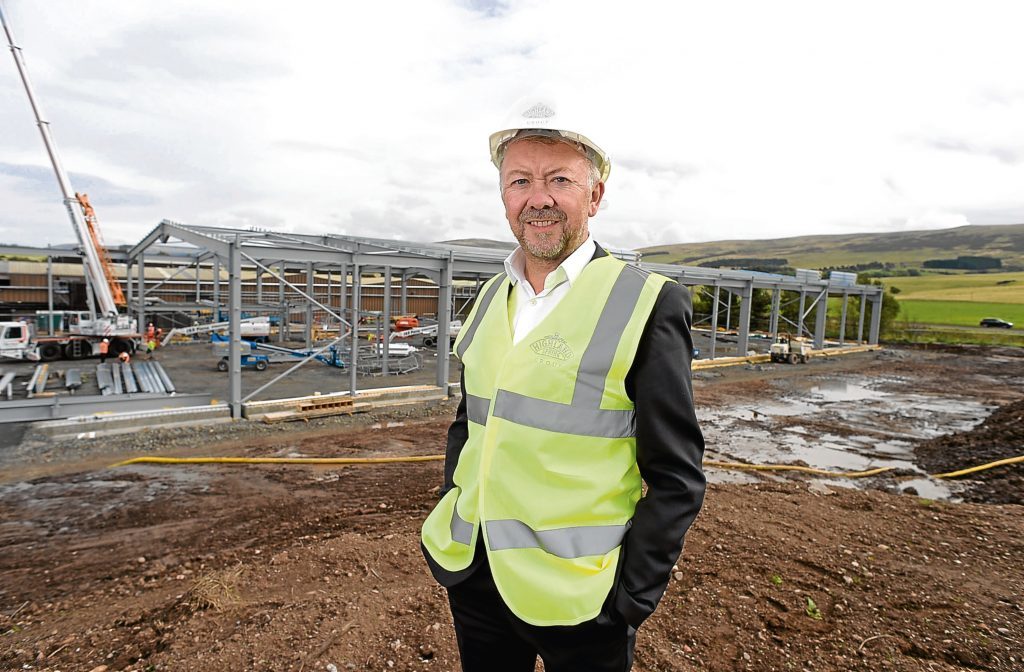 The boss of Highland Spring has denied he backtracked on his criticism of Nicola Sturgeon's independence bid because of government pressure.
Les Montgomery, the chief executive of the Perthshire-based drinks giant, said Scottish firms are "fed up" with the SNP's focus on the constitution at the expense of the day job.
But the company has apologised for any offence caused by the remarks and suggested they had been misconstrued.
A spokesman for the firm admitted earlier in the week that the Scottish Government contacted them about Mr Montgomery's comments, provoking claims the SNP had put pressure on them to retract.
The Highland Spring clarification released on Tuesday said the comments were not about Indyref2 but on the need for clarity and stability "around ongoing important political issues".
"We're sorry if people have taken this the wrong way," it read.
In a fresh statement released yesterday, Mr Montgomery said that explanation was "categorically not as the result of any influence from the Scottish Government".
"Highland Spring Group always has been, and will continue to be, a politically neutral business and the comments made during a recent media interview were not intended to offer an opinion on whether Scotland should or shouldn't remain a part of the UK in the long term from myself or the company," he added.
Mr Montgomery was quoted by the Press Association at the weekend as saying: "Independence isn't the job that the Scottish Government is supposed to be doing."
It led to pro-independence social media users to delcaring a boycott of Highland Spring products.
Keith Brown, the economy secretary, said on Twitter he had asked officials to contact the firm about the comments "to see if they'd like to discuss them further".
A Scottish Labour spokesman said there is fresh suspicion of intimidation tactics from the SNP.
"During the independence referendum we saw serious allegations of intimidation of business levelled at the SNP government," he said.
"The SNP government needs to clarify the nature of this contact and guarantee that businesses are not being silenced because of completely valid positions on government performance."
A spokesman for Mr Brown said: "As the company themselves have made clear, their comments are categorically not as a result of contact with Scottish Government officials, whose job it is to interact with Scotland's business community.
"The Tories and Labour are making themselves sound ridiculous – not content with appearing desperate for Scotland to be in recession, just so they could attack the SNP, they now seem to be suggesting that the government should have no contact with companies."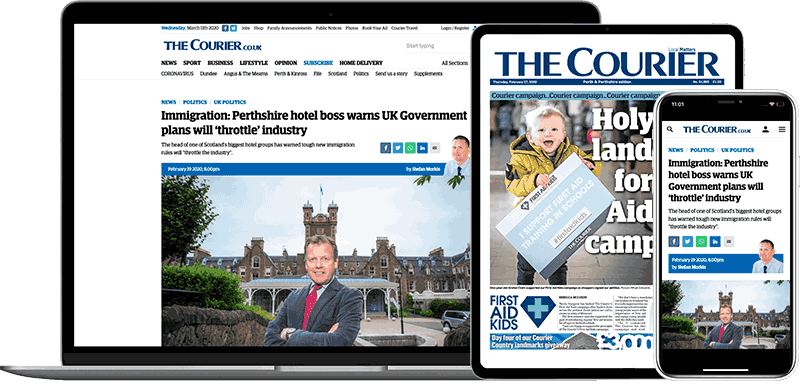 Help support quality local journalism … become a digital subscriber to The Courier
For as little as £5.99 a month you can access all of our content, including Premium articles.
Subscribe