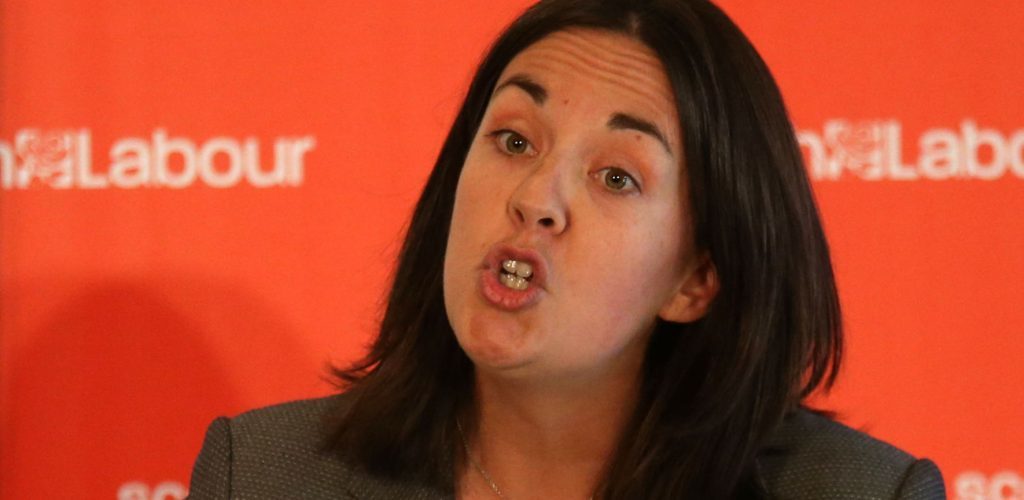 Former Scottish Labour leader and First Minister Henry McLeish has praised Kezia Dugdale for helping the Labour Party make some "real progress" in Scotland.
Ms Dugdale suddenly resigned as leader of the Scottish Labour party last week, claiming the party needs a new leader with "fresh energy and a new mandate".
In a decision that caught the party by surprise, she wrote to the party's Scottish executive committee last Tuesday to announce she was standing down with immediate effect.
In an interview with The Courier, Mr McLeish, who was First Minister for a period during 2000 and 2001, said Ms Dugdale had "done much better than others" for Scottish Labour in recent times.
And he challenged contenders for the post to come up with "new ideas" to drive Labour forward.
He said: "Clearly there are issues behind why she has resigned. But in terms of trying to grapple with the party's divisions, over the constitutional question, she has made progress.
"She has advocated federalism, and that to me has been very positive, although I don't think Westminster has been embracing that as it should.
"And also she's a very decent person. She's young, which is needed in Scottish politics, so in that sense, anyone who comes after will have a bit of a legacy."
Mr McLeish said many people put the increased number of Labour MPs in Scotland from one to seven at the last general election as being down to the Jeremy Corbyn effect.
But he said Ms Dugdale could take some credit and claimed she had been "held back by Westminister attitudes".
He added: "I want to say on record that she has done a lot better than people have given her credit for.
"She has seriously grappled with some outstandingly complex issues in Labour politics in Scotland, and she got Scotland a place on the national executive of the Labour Party.
"Some of her thinking was much more progressive. I think she's been held back by Westminster attitudes. I think she's been held back by some negative advice in Scotland and she can leave on the basis that she's done well."
Mr McLeish said there was now an "unparalleled opportunity" for the other parties, including Labour, to contest the SNP. But more importantly, he said, they had to come up with some fresh ideas.
He added: "We have a shortage of ideas in Scotland.
"A lot of the debates have been closed down.
"I partly blame the SNP for that.
"They are such a centralised, well-disciplined party, that no one is speaking out of line, there are no big ideas being floated.
"This is a time when ideas are badly needed in Scotland.
"The public badly deserve new ideas so therefore with the SNP gas on the low peep, this is an opportunity not to overawed any further by the SNP and to see multi-party politics start to manifest themselves."
For more on Michael Alexander's interview with former Scottish Labour leader Henry McLeish which discusses Brexit, Scotland's future and the challenges facing the Labour Party, see Tuesday's Courier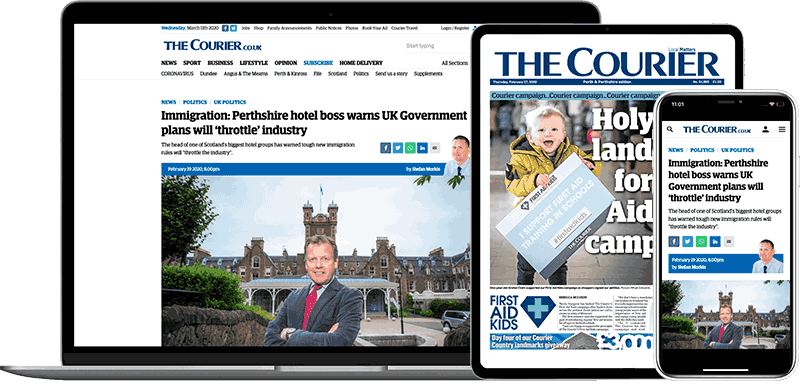 Help support quality local journalism … become a digital subscriber to The Courier
For as little as £5.99 a month you can access all of our content, including Premium articles.
Subscribe