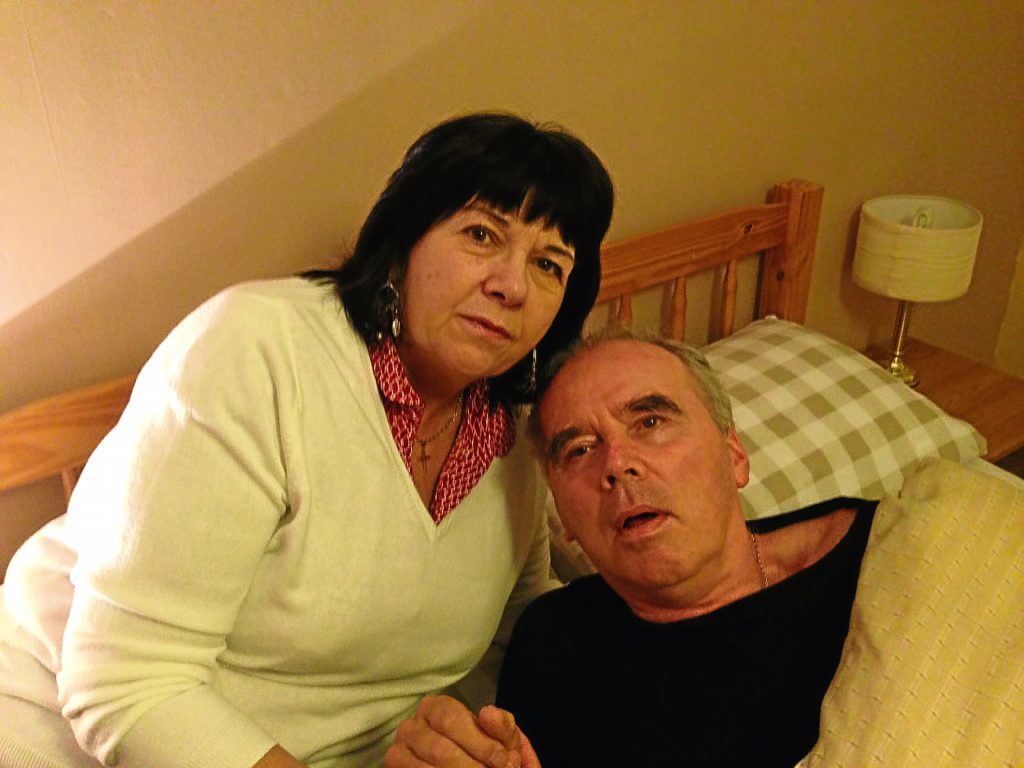 The Angus woman fighting to end age discrimination in the care system has warned the First Minister not to "let down" Scots.
Amanda Kopel said ministers have "sat on the fence long enough" over Frank's Law, which would abolish personal care charges for under-65s with debilitating conditions.
She "awaits with bated breath" whether Nicola Sturgeon will commit to bringing in the law during a speech today laying out her legislative plans for the coming year.
Some 16 new bills are expected in the programme for government, in what Ms Sturgeon has described as the government's "most ambitious" package yet.
Pledges to scrap the 1% public sector pay cap and introduce full pardons for those convicted of same-sex offences have been heavily trailed ahead of Tuesday's announcement.
Legislation to tackle the obesity crisis and to clamp down on dangerous drinking has also been mooted.
The Frank's Law campaign, which is backed by The Courier, is run in memory of Frank Kopel, the Dundee United star who passed away with dementia aged 65 in 2014.
Ahead of Ms Sturgeon's speech, his wife Amanda said: "If Nicola does not even say something positive about it, she is going to let down a lot of people in Scotland. She is our FM and she has to stand up for what is right."
The Scottish Government has been carrying out a feasibility study into extending free personal care, which was due to be completed in the summer. They say it will be "published shortly".
Ms Sturgeon has promised to re-energise her administration with "creative, imaginative, bold and radical policies" in the wake of the SNP's disappointing general election result.
The summer recess was billed by the FM as an opportunity to "take stock and refresh" after a decade in government.
The First Minister said education will be central to this year's programme for government, with a bill reforming the way schools are run to give headteachers more powers.
"When I address Parliament later today, I'll be presenting the most ambitious plan ever to be brought forward by this government," she said.
"I am proud that, 10 years on, we are once again proving that Scotland is leading the way as a progressive nation."
Scottish Conservative shadow education secretary Liz Smith said: "The problem with this is we've heard it all before from the SNP, and to no avail.
"Since Nicola Sturgeon promised education would be her number one priority two years ago, standards have declined."
Scottish Labour called on Ms Sturgeon to scrap council tax, increase the top rate of income tax to 50p and use Holyrood powers to increase child benefit.