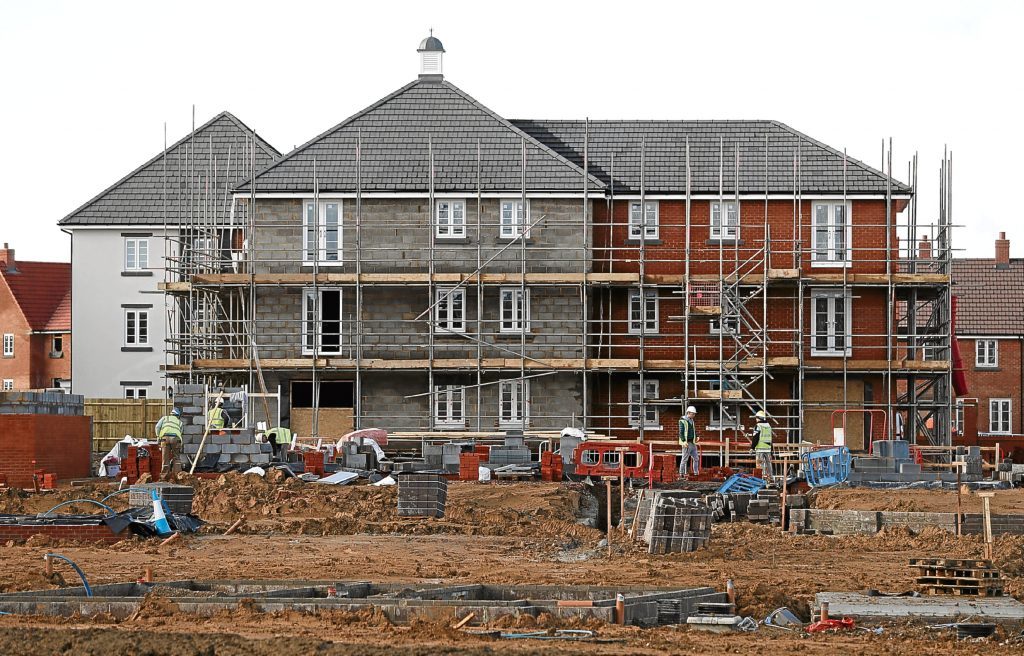 Dundee needs to build a new home nearly every day for the next three decades to cope with population increases, says a think-tank.
The city will have an extra 9,600 residents by 2039, according to an analysis of official figures by Civitas.
Lord Hodgson, the Conservative peer who wrote the study, said Dundee planners must build 7,500 new homes over that period, which is the equivalent of 300 a year.
The city council aims to construct 480 a year until 2029, according to a draft local development plan published last month.
Dundee was one of four places studied in the report, with the others being Norwich, Stockton-on-Tees and Guildford.
Lord Hodgson, a former MP, said house-building is "only the beginning of the demands", with a higher propulations placing extra pressures to build offices, transport links, schools, health facilities and leisure options.
The report said governments have been put off making decisions because of the length of time before policies show results.
He called for a new government department of demography to provide long-term strategies for dealing with the impact of population growth.
In a UK-wide plea, he said: "Wherever one stands in relation to the issue of population growth it is surely right that the risk-reward ratios of these various issues need to be explored and debated.
"The people of this country are entitled to have laid out before them the range of challenges and opportunities that demographic change will cause.
"Given the apparent scale of that demographic change and the long-term impact of any policy decisions such a debate should begin sooner rather than later."
Lynne Short, convener of the council's city development committee, said Dundee is an "incredibly ambitious city" and its local development plan shows how it is "providing opportunities for investors to come to the city and support our citizens in their accommodation needs".
"From inner-city brownfield sites and the Waterfront, to more suburban areas, we have tried to capture the housing and community opportunities that Dundee will need in the coming years," she said.
The Scottish Government has promised to deliver at least 50,000 affordable homes until 2021, with £1.75bn going to councils to deliver the target.