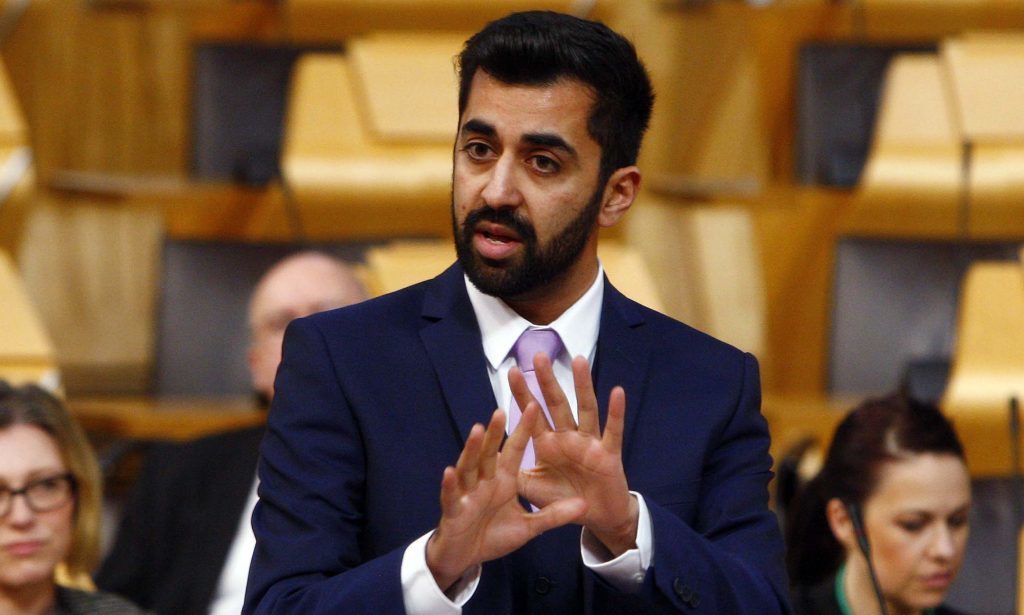 The Transport Minister has knocked back a plan to ease traffic on Queensferry Crossing by re-opening the old bridge.
Humza Yousaf said a parade of motorists displaying flags, vintage car convoys and motorcycle groups contributed to delays on the new £1.35bn structure at the weekend.
The bridge has been beset by congestion since it opened on August 30, which has been widely attributed to sightseers wanting to experience the crossing early.
Alex Cole-Hamilton, the Lib Dem MSP, called on ministers to halt repairs on the the Forth Road Bridge and re-open it to ease congestion on the new crossing.
He said it should be used by buses and taxis as a "release valve" if the new bridge becomes clogged up again.
Mr Yousaf said there are "difficulties" with Mr Cole-Hamilton's suggestion, adding Transport Scotland has been working to resolve problems by improving signage ahead of a planned speed limit rise.
"I think it is important that we see how this week progresses and indeed the weekend, where there may well be a spike in tourist traffic," he said.
"Deferring (repairs) is not something I want to do."
He said it is hoped the FRB repairs will be completed within four weeks, allowing both bridges to have a role in carrying traffic by mid-October.
The older bridge is closed to traffic as maintenance work is carried out.
Once completed the 1960s bridge re-opens to public transport only.
Cyclists and pedestrians can still use FRB throughout.
A 40mph restriction is in place on Queensferry Crossing before it becomes a motorway with a national speed limit.