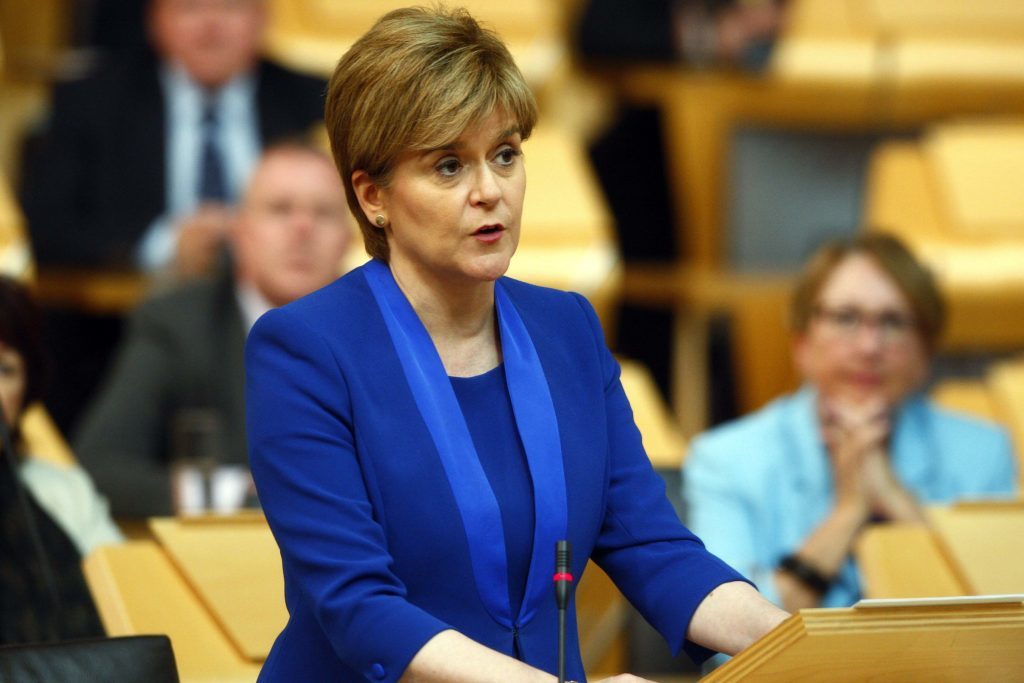 Nicola Sturgeon has admitted she does not know when she will call another referendum on Scottish independence.
The Scottish First Minister shelved plans for a second independence referendum after her party suffered a setback at the general election, but had claimed it was likely that a vote would still take place before 2021.
Asked whether the timescale remained roughly the same she told the New Statesman: "The honest answer to that is: I don't know". She acknowledged that "people feel very uncertain about everything just now, partly because the past few years have been one big decision after another".
"That's why I said before recess that I will not consider any further the question of a second referendum at this stage," she said.
"I'm saying, OK, people are not ready to decide we will do that, so we have to come back when things are clearer and decide whether we want to do it and in what timescale."
Ms Sturgeon said the case for a second referendum on the EU was hard to resist, warning that the Brexit process was a "complete and utter car crash".
Before the 2014 independence referendum the Scottish Government published a detailed paper setting out its position on what would happen if there was a Yes vote, but "that was not the case in the EU referendum".
She said: "The very fact that we have no idea what the final outcome might look like suggests there is a case for a second referendum that I think there wasn't in 2014. It may become very hard to resist."
Ms Sturgeon also offered further hints that the Scottish Government could use its powers to hike taxes for the rich, saying there was a case for those with the "broadest shoulders paying a little bit more".
"We're now at a stage where austerity's continued, we're going to have economic consequences from Brexit, we all want good public services, we want the NHS to continue to have strong investment, we want our public-sector workers to be paid more, we want businesses to have the right infrastructure.
"How do we progressively and responsibly, with the interests of the economy taken strongly, fund our public services going forward?
"Most people would think right now that there is a case for those with the broadest shoulders paying a little bit more."
Ms Sturgeon said Theresa May's election gamble demonstrated that the Prime Minister did not have the personality "capable of carrying a campaign".
The SNP leader said the election had given the public the chance to see the Prime Minister in the same way she had in their meetings, adding it was "impossible to get any human connection" with Mrs May.
"This is a woman who sits in meetings where it's just the two of you and reads from a script," she said.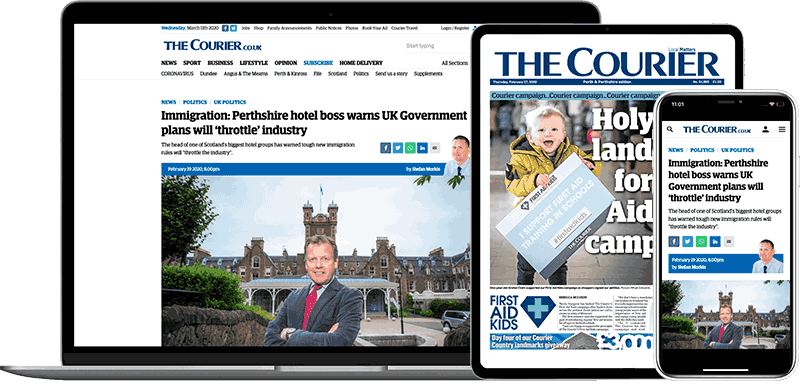 Help support quality local journalism … become a digital subscriber to The Courier
For as little as £5.99 a month you can access all of our content, including Premium articles.
Subscribe