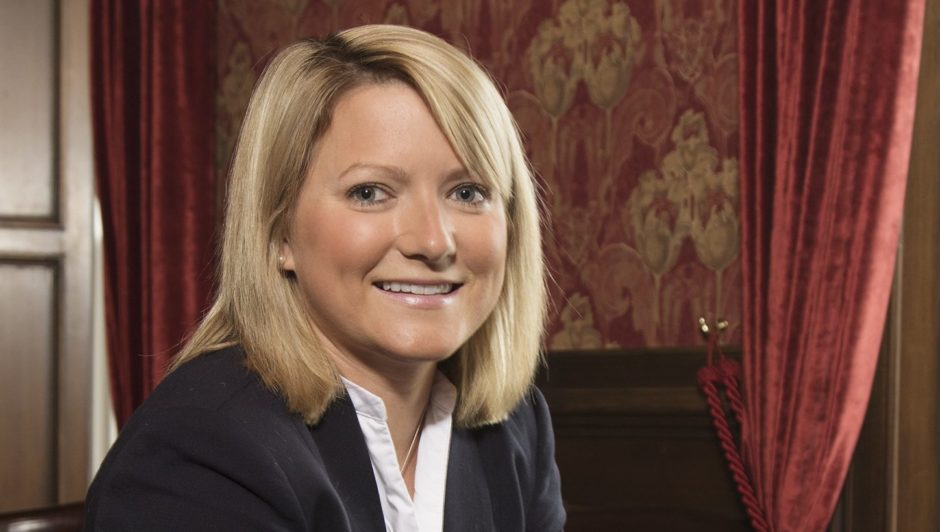 A Scottish Tory MP who did not vote in the EU referendum has been branded a "pointless politician" for boycotting a Commons procedure.
Kirstene Hair, who represents Angus, has declared a blanket ban on signing early day motions, which allow members to draw the Commons'  attention to particular causes.
The SNP said it was another example of "laziness" from the new MP, who admitted last month that she did not vote in last year's referendum on leaving the EU.
Ms Hair said she raises issues in a more efficient way than through EDMs.
Pete Wishart, the SNP MP for Perth and North Perthshire, said the Scottish Tories are "completely invisible" at Westminster and "now pointless politician Kirstene Hair is refusing to fulfil part of her role as an MP".
He added: "Kirstene Hair's constituents will be puzzled that she is not going to raise key issues on their behalf through early day motions – a way of bringing important matters to the attention of parliament.
"Time after time the Scottish Tories do absolutely nothing to deliver for their constituents."
In an automatic reply to emails, Ms Hair said that EDMs have been "devalued" because there are so many being put forward.
"I do not, therefore, as a matter of principle sign even those with which I have the greatest sympathy," she said.
EDMs are motions submitted for debate that put on record the view of MPs and can highlight injustices, campaigns and events.
Only a small proportion make it to debate, but if the motion is signed by a large number of MPs it can force the Government into action.
Ms Hair said she is not alone among MPs in not signing EDMs, adding she fights for her constituents through other routes.
"If a constituent has an issue, I will absolutely deal with it, I just don't think they (EDMs) are the most constructive way of dealing with constituents' issues," she said.
"At the end of the day that's who I'm there to stand up for and nobody would dispute I'm not doing that."
A spokesman for the Scottish
Conservatives said: "As the new MP for Angus, she is talking directly to those in the heart of government about the many issues facing the constituency."